Taiwan wary of China's wider threat
Multiple Chinese aircraft flew across the mid-line of the Taiwan Strait and into Taiwan's air defence identification zone on Friday and Saturday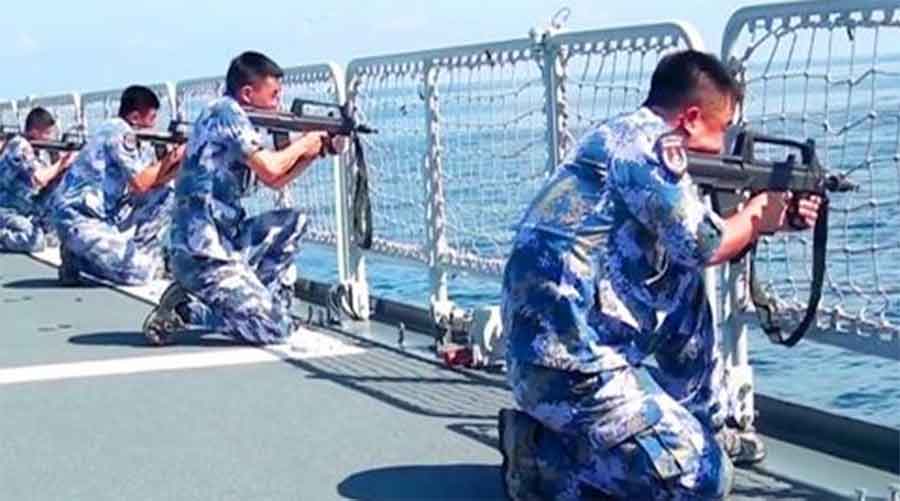 Tsai said China's recent activities were a threat broader than just to Taiwan.
Twitter/ @IPEClub
---
Taipei
|
Published 21.09.20, 03:57 AM
|
---
Two days of Chinese military aircraft approaching Taiwan demonstrate that Beijing is a threat to the entire region and have shown Taiwanese more clearly the true nature of China's government, President Tsai Ing-wen said on Sunday.
Multiple Chinese aircraft flew across the mid-line of the Taiwan Strait and into Taiwan's air defence identification zone on Friday and Saturday, causing Taiwan to scramble jets to intercept. China claims Taiwan as its own territory.
"These activities are no help to China's international image, and what's more have put Taiwan's people even more on their guard, understanding even better the true nature of the Chinese communist regime," Tsai said. "Other countries in the region also have a better understanding of the threat posed by China.… The Chinese communists must restrain themselves, and not provoke."
Tsai said China's recent activities were a threat broader than just to Taiwan. "China's existence is indeed aggressive and will bring a definite threat."