Students in Glasgow have no place to stay
'In the event that a student is unable to pursue their studies due to difficulties in securing accommodation, we will refund their fees'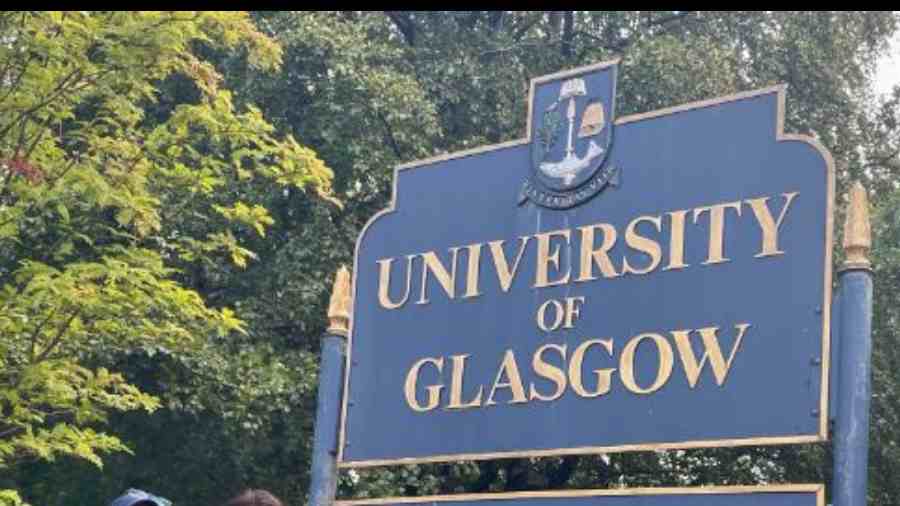 The problem is that there are more students, both domestic and international, than there are rooms for rent.
---
London
|
Published 26.09.22, 01:23 AM
|
---
Indian students in Glasgow have been told that if they cannot find affordable accommodation, they should either defer their studies or return home and that their fees, which are paid upfront, will be refunded.
There is a shortage of student accommodation across the UK but the problem seems particularly acute in Glasgow.
A spokesman for Glasgow University, a prestigious higher educational institution founded in 1451 and where Indian students have been coming for well over a century, admitted there was a point beyond which it could not help.
"In the event that a student is unable to pursue their studies due to difficulties in securing accommodation, we will refund their fees," the spokesman told The Telegraph.
"Regrettably, due to a significant contraction in the private rental market, demand for rooms continues to be substantially ahead of expectation both in Glasgow and more broadly across the UK," he said. "Like most urban universities, we cannot guarantee accommodation for returning students, most of whom typically choose to stay in private accommodation.
"We are committed to offering those in need as much support as we can, and as part of that effort, we have reserved hotel rooms to house students who are struggling to find accommodation.
"In some cases, our advice may include pausing studies for this academic year while ensuring students continue to have access to University systems and services."
Glasgow has several places offering higher studies, including Glasgow University, Glasgow Caledonian University and the University of Strathclyde.
The problem is that there are more students, both domestic and international, than there are rooms for rent. Like other international students, Indians pay their fees in advance and these can be anything between £30,000 and £50,000 a year, depending on the subject. And there is the cost of rent and living on top of it.
The shortage of rooms to rent has been exacerbated by the pandemic, when the government introduced rules to ensure that tenants who failed to keep up with their payments could not be thrown out by their landlords. The latter have retaliated by withdrawing their properties from the market, making the shortage even worse.
The Herald (formerly The Glasgow Herald) says that a bidding war takes place when rooms are put on the market.
It said: "One flat first advertised on a Saturday afternoon had received over 215 inquiries by the time the letting agent opened its office on Monday morning."
The newspaper added: "Some letting agents have also started including a 'proposed rent' box on the application forms to suggest a monthly figure above the one that was advertised, pushing modestly priced properties out of reach."
On the duty of care for Indian students, a spokesman for Glasgow Caledonian University said: "While Glasgow Caledonian University does not have a legal responsibility to provide accommodation to students, if a student has not been able to secure accommodation, they can either receive a full refund as long as they notify us before 9th November, or can defer their start date.
"We do offer guaranteed accommodation to international students who apply before August 3. Otherwise, the allocation of rooms in our student accommodation is always decided on a priority case-by-case basis and all prospective students are advised of this process at the outset.
"While this situation is beyond our control, we are doing everything we can to proactively help our students in their search by identifying all accommodation opportunities across the city, and matching them with those who are looking."
The story is not very different at the University of Strathclyde, whose spokesman said: "We fully appreciate the anxiety and stress this is creating for students. We are continuing to explore options to expand our provision for this semester and making accommodation offers where we can, including to Indian students."