Snow adds to Kyiv power pangs
The cold weather is gradually pushing up the energy needs of consumers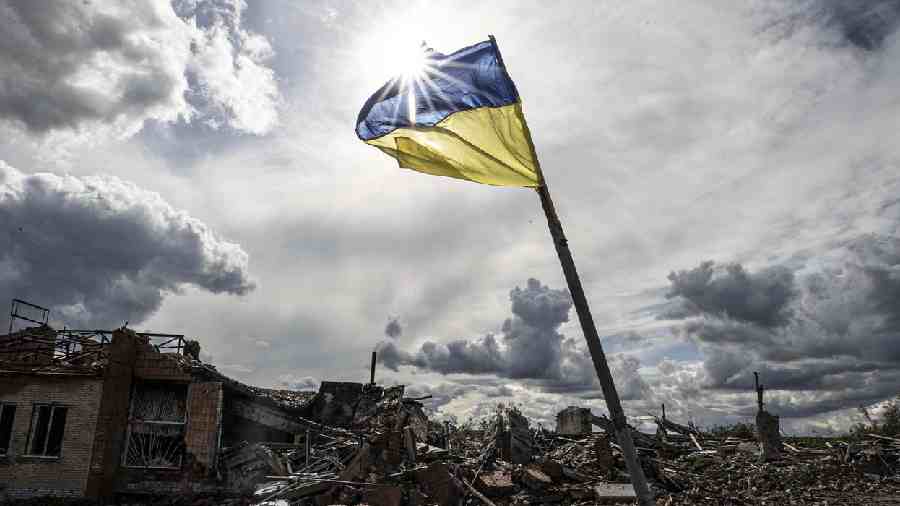 Representational image.
File Photo.
---
Kyiv
|
Published 28.11.22, 01:48 AM
|
---
Snow fell in Kyiv and temperatures hovered around freezing on Sunday as millions in and around the Ukrainian capital struggled with disruptions to electricity supply and central heating caused by waves of Russian air strikes.
The cold weather is gradually pushing up the energy needs of consumers even as repair workers race to fix wrecked power facilities, grid operator Ukrenergo said. Electricity producers are still unable to resume full power supply after Russia's missile attacks on Wednesday and have no choice but conserve energy by imposing blackouts, it said.  
"The consumption restriction regime is still in place due to a capacity deficit, which currently stands at around 20 per cent," Ukrenergo said on Telegram.   Moscow has targeted vital infrastructure in recent weeks through waves of air strikes that have sparked widespread power outages and killed civilians. Fresh strikes last Wednesday caused the worst damage so far in the nine month conflict, leaving millions of people with no light, water or heat even as temperatures fell below 0°C.  
David Arakhamiya, the head of President Volodymyr Zelensky's party, predicted Russia would carry out new infrastructure attacks this coming week and said the week could be "really difficult".  
Zelensky said on Saturday evening that there were restrictions on the use of electricity in 14 out of Ukraine's 27 regions. The restrictions affect more than 100,000 customers in each of the regions, he said.
Affected regions included the capital Kyiv and the surrounding region. "If consumption increases in the evening, the number of outages may increase," Zelensky said in his nightly video address, reiterating an appeal to citizens to save power.
"This once again show show important it is now to save power and consume it rationally."  Weather forecasters expected continued snowfall in Kyiv, a city that had 2.8 million residents before the war, until midweek while temperatures are forecast to stay below freezing.  
Russia bar on foreign surrogacy
Russia will soon adopt a law barring foreigners from using Russian surrogate mothers, Vyacheslav Volodin, the speaker of the lower house of parliament said on Sunday, the nation's Mother's Day.
Paid surrogacy is legal in Russia, but the practice has been criticised by religious groups as commercializing the birth of children. "Everything must be done to protect children by prohibiting foreigners from using the surrogacy service," Volodin said on the Telegram messaging app.
"We will make this decision at the beginning of December." He said some 45,000 babies born by surrogate mothers have been taken abroad in the past few years.
"Child trafficking is unacceptable," he added. Russian lawmakers passed the bill in its first reading in May. If passed in the final third reading, it will be reviewed by the upper House of parliament and signed into law by President Vladimir Putin.