Shamsunnahar Smriti: A case that has transfixed Dhaka
A ]court had on Tuesday granted interim bail to the 28-year-old, 'considering her health, age and reputation in the film industry'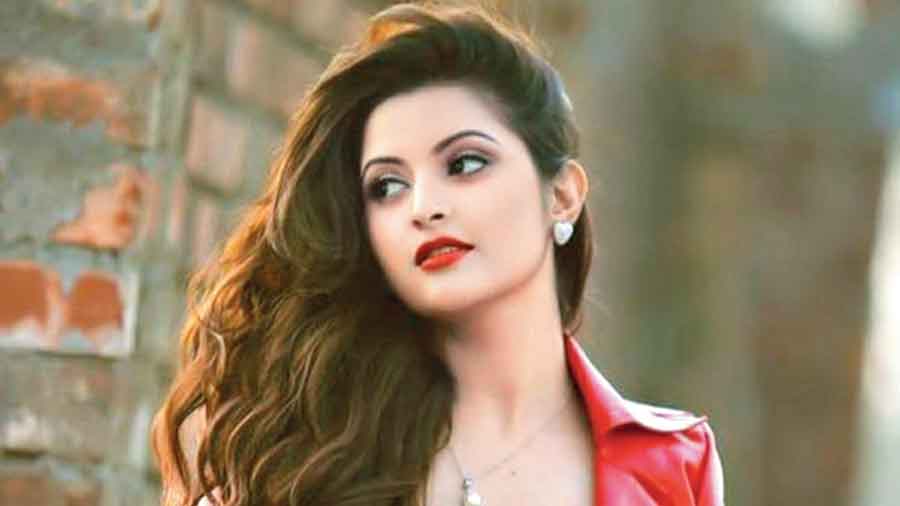 Shamsunnahar Smriti aka Porimoni
File picture
---
Calcutta
|
Published 02.09.21, 01:59 AM
|
---
Bangladeshi actress Shamsunnahar Smriti aka Porimoni walked out of jail on Wednesday, almost a month after her arrest in a narcotics case that had triggered a flood of media stories about her life, and straightaway seemed to send a message to everyone.
A Dhaka court had on Tuesday granted interim bail to the 28-year-old, "considering her health, age and reputation in the film industry", after three previous rejections of her bail pleas had earned a frown from the high court.
A social media darling with over 10 million Facebook followers, Porimoni had earlier used Facebook to accuse an influential businessman of trying to rape and kill her at an elite club, and then to address a post to Prime Minister Sheikh Hasina seeking justice.
Just as her arrest and the speculation about her private life had become a national obsession, her release from jail too was a media sensation.
As the star of Aro Bhalobashbo Tomay and Rokto emerged through the sunroof of her car and waved at her fans, a cryptic message written with henna on her palm set off a frenzy of theorising about what she meant.
"Don't love me b****," the scrawl said.
Some women's activists and journalists felt the message was meant for those who had attacked her and circulated stories about her personal life after her arrest by the elite Rapid Action Battalion.
"It's good that she has finally received bail.... We witnessed a media trial of Porimoni in the garb of news coverage over the last month," said Mozammel Babu, president of the Editors' Guild in Bangladesh.
"A section of the media was trying to satisfy the fundamentalist forces, who are opposed to women's freedom. Some of the reportage on the Porimoni episode smacked of male chauvinism."
Babu said the repeated denial of her bail pleas was "very sad", particularly because the charges against her — possession of narcotics and foreign liquor — didn't warrant a long remand.
However, more than the legal questions about her arrest and remand, the media reports revolved around her multiple marriages, her link-ups with the powerful and the role they may have played in her rise, and allegations of her involvement in porn and drug rackets.
There were stories of a liaison with a decorated top cop who was in charge of an investigation into her allegations against the industrialist. The officer was later removed from his post after videos purportedly featuring him and Porimoni appeared on social media.
Appalled at the media trial, exiled Bangladeshi writer Taslima Nasrin had recently raised several questions in a Facebook post written in support of Porimoni.
"Did she force anyone to drink alcohol? Did she force anyone to consume drugs? Did she commit any fraud to amass her wealth? Did she force anyone to have a relationship with her? Did she rape anyone?" Taslima wrote. "Or, is being a woman the biggest crime?"
While the liberals in Bangladesh felt relieved with Porimoni walking out of jail, many were unsure how long she would stay free. Many others in the country seemed unhappy at her release.
A women's activist, who asked not to be named for fear of being trolled, said women like Porimoni were always in danger in Bangladesh as they challenged powerful men and were privy to many of the Dhaka elite's secrets.
"Don't forget that the raid on her home took place within months of her accusing a businessman of trying to rape and murder her at a club," the activist said.
"Her arrest was strange and even the high court questioned the necessity of her undergoing three rounds of remand in police custody, concluding that passing remand orders one after another amounted to abuse of power. That means her battle is against powerful people."