Rishi Sunak offers lukewarm support to Boris Johnson
The PM was right to apologise and I support his request for patience while Sue Gray carries out her inquiry: Chancellor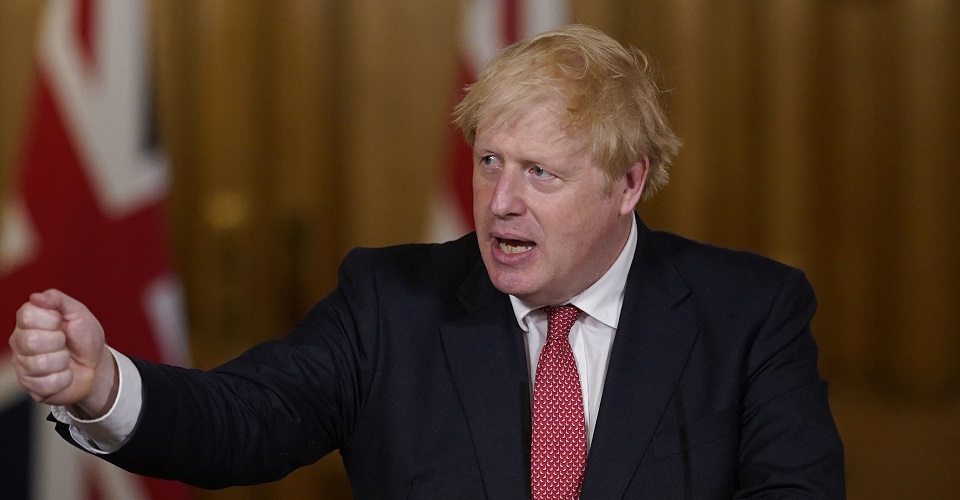 Boris Johnson.
File Photo
---
London
|
Published 14.01.22, 12:56 AM
|
---
Britain's embattled Prime Minister Boris Johnson had to cancel a trip to Burnley in Lancashire on Thursday "due to a family member testing positive for coronavirus", Downing Street said.
He is not legally obliged to self-isolate because he is fully vaccinated, but guidance states he should still limit his social contact with others for a 10-day period.
Boris was supposed to visit a vaccination centre and take questions from the media.
A day after his Commons apology for attending a drinks party in the garden of 10, Downing Street, on May 20, 2020, most cabinet ministers voiced support for Boris with varying degrees of enthusiasm. An inquiry into the circumstances of this and other parties is being conducted by Sue Gray, a senior civil servant.
It was widely noted that Rishi Sunak, the chancellor, was decidedly lukewarm in backing Boris. Sunak tweeted: "The PM was right to apologise and I support his request for patience while Sue Gray carries out her inquiry."
Sunak's "team" will not want him to be damaged by the Boris brand but equally it will not help the chancellor if he is considered disloyal and too calculating. He was not in the Commons on Wednesday but 225 miles away in Devon, attending a prior not very important engagement.
The Daily Telegraph's front page splash on Thursday appeared to be almost a rebuke for the chancellor: "Sunak leaves Johnson in limbo."
However, in its leader column for a second day in a row, the paper voiced doubts about its favourite journalist — even though Boris won an 80-seat majority in the December 2019 general election.
It was headed, "Boris Johnson's poor judgment leaves his political career in the balance", and said: "Many now question whether he has either the judgment or authority to take the party forward to the next general election."
For a leadership challenge, 54 Tory MPs have to submit "letters" to the chairman of the "1922 backbench committee".
So far only a few have asked for Boris's resignation. The leader of the Scottish Conservatives, Douglas Ross, who is MP for Moray as well as being Member of the Scottish Parliament for the Highlands and Islands, announced he would be submitting a letter of no confidence in Boris: "He is the Prime Minister. It is his government that put these (Covid) rules in place, and he has to be held to account for his actions."
Tory MP Caroline Nokes, a former minister, said: "He is damaging the entire Conservative brand. Regretfully, he looks like a liability. And I think he either goes now, or he goes in three years' time at a general election."
Another Tory MP, William Wragg, called the Prime Minister's position "untenable". "I don't think it should be left to the findings of a civil servant to determine the future of the Prime Minister and indeed who governs this country," he said.