Rawat ache for Jaishankar on China
In Dushanbe, Jaishankar also told Wang that China should avoid viewing the bilateral relationship from the perspective of its relations with any third country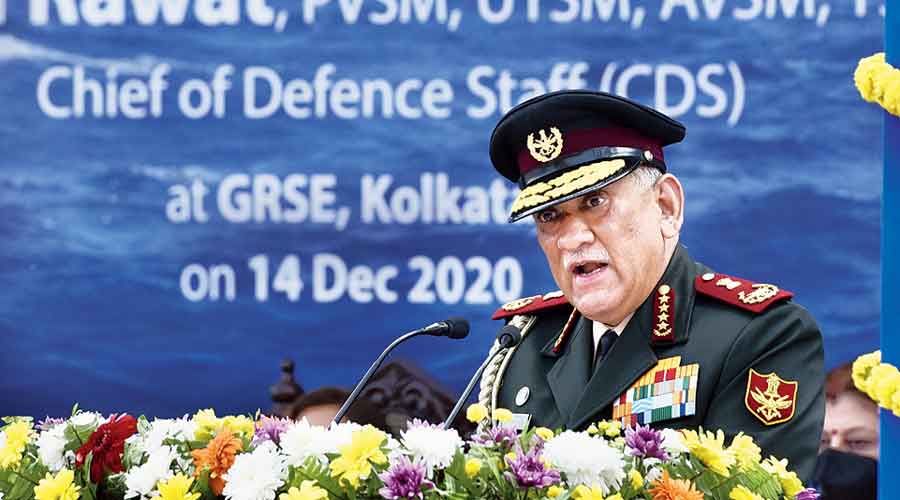 ---
New Delhi
|
Published 18.09.21, 02:04 AM
|
---
Chief of defence staff Bipin Rawat's observations on a possible "clash of civilisations" between the western world and China along with Islamic countries appeared to have put external affairs minister S. Jaishankar in a spot of bother during his meeting with Chinese foreign minister Wang Yi in Dushanbe, Tajikistan, on Thursday.
Jaishankar had to publicly distance the government from Rawat's remarks. "(The) EAM (external affairs minister) conveyed that India had never subscribed to any clash of civilisations theory," the foreign ministry said in a statement on Jaishankar's meeting with his Chinese counterpart on the sidelines of the Shanghai Cooperation Organisation summit.
This public distancing by the minister from a remark made by the highest-ranking officer of the Indian armed forces is a clear reflection of how much Rawat's statement had upset the Chinese.
Speaking on the situation in Afghanistan on Wednesday, Rawat — invoking American political scientist Samuel P. Huntington's theory — had said: "We are seeing some kind of a jointmanship between the Sinic and Islamic civilisations. You can see China now making friends with Iran, they are moving towards Turkey…. And they will step into Afghanistan in the years to come…. Is that going to lead to a clash of civilisations with the western civilisation?"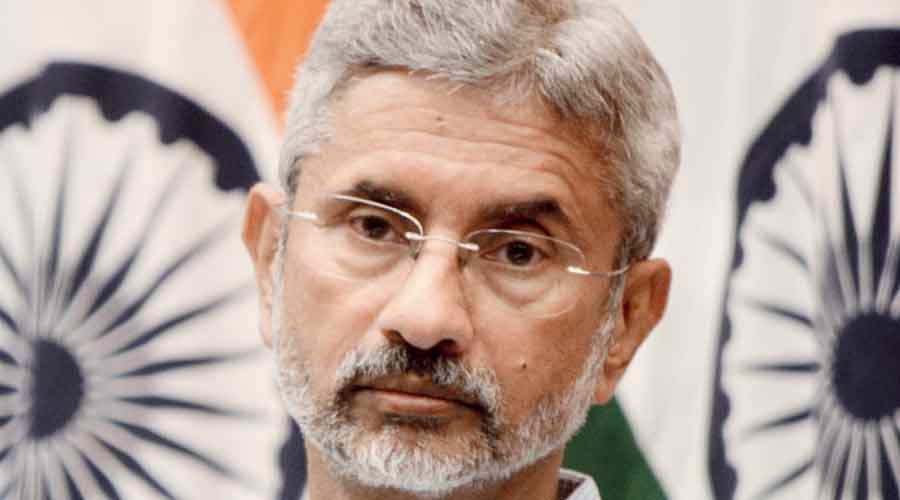 In Dushanbe, Jaishankar also told Wang that China should avoid viewing the bilateral relationship from the perspective of its relations with any third country. India and China, he said, should deal with each other on merits and establish a relationship based on mutual respect. "Asian solidarity would depend on the example set by India-China relations," Jaishankar said.
In Beijing, foreign ministry spokesman Zhao Lijian said China agreed with India's contention that the bilateral relationship should not be viewed through the lens of a third country. "Both China and India are important countries in Asia. The development of China-India relations has its own logic," Zhao said.
In their third face-to-face meeting since the escalation of tensions along the Line of Actual Control from April 2020, the two ministers took stock of the situation there. Jaishankar said some progress had been made in the resolution of the remaining issues in eastern Ladakh. Disengagement in the Gogra area has been completed, he added.
Reminding Wang that both had acknowledged the low ebb in bilateral relations during their last meeting in Dushanbe on July 14, Jaishankar stressed the need for early resolution of the remaining friction points along the LAC in eastern Ladakh, adding that peace and tranquillity in the border areas was an essential basis for progress in ties.
The Chinese readout on the meeting said: "The China-India border situation is generally moving in the direction of amelioration. We hope that the Indian side will work with China to continuously stabilise the situation and gradually shift from emergency response to regular management."
According to the Chinese foreign ministry spokesman, Wang pointed out that "China and India, as two major emerging economies, should continue to adhere to the strategic consensus that the two countries pose no threat but offer development opportunities to each other, and bring bilateral relations and practical cooperation onto the track of sound and steady development. This is not only in the common interests of the two countries, but also conducive to regional and world peace and development."