Prince William denies Britain's royal family is racist
This follows the shock waves from the interview given by his younger brother, Prince Harry, and sister-in-law Meghan Markle to Oprah Winfrey refuse to subside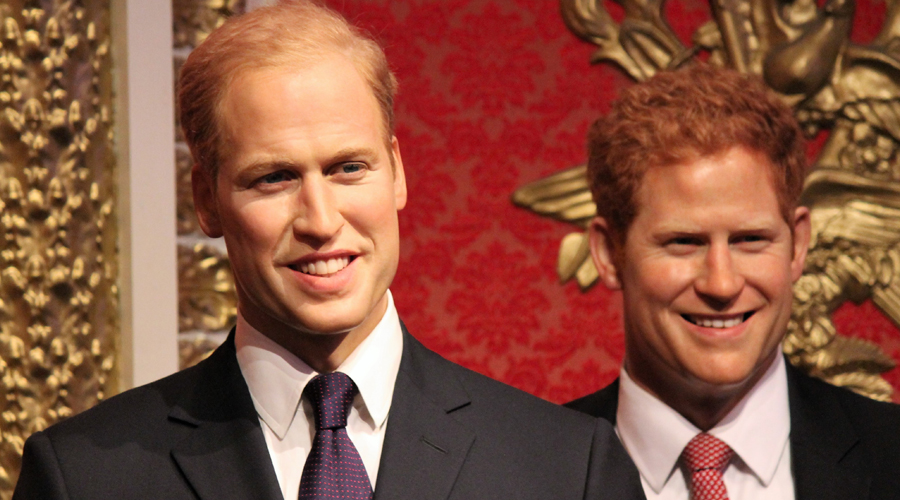 ---
|
London
|
Published 12.03.21, 01:17 AM
---
Prince William has denied Britain's royal family is racist as the shock waves from the interview given by his younger brother, Prince Harry, and sister-in-law Meghan Markle to Oprah Winfrey refuse to subside.
During a visit to a school in Stratford, east London, on Thursday, William was asked by a reporter: "Is the Royal Family a racist family, sir?"
He replied with some emphasis: "We're very much not a racist family."
Asked whether he had spoken to since the interview, William said: "No, I haven't spoken to him yet but I will do."
The interview is beginning to affect Britain's global standing.
William will be aware that much of the Commonwealth, of which the much respected Queen remains the titular head, is made up of people with black and Asian people.
 It was decided that Charles will, when the time comes, take over from her. But now a number of Commonwealth countries, Australia included, are said to be considering their long term relationships with the royal family.
Meanwhile, there has been another casualty from the interview.
The head of the Society of Editors, Ian Murray, who had rejected allegations by the Duke and Duchess of Sussex that sections of Britain's tabloid press were bigoted, has been forced to resign after his own colleagues pointed out his defence of the indefensible was misplaced.
Unlike Piers Morgan, who is a high profile TV presenter, very few people will have heard of Murray but his departure reflects the wider rifts over racism in society as a whole and in the British media in particular.
The background to this crisis is that in their interview, Harry and Meghan had said that one reason why they left Britain was because of the slanted, racist coverage by the tabloid press of which the royal family was terrified.
To this Murray, executive director of the industry body, rushed out a defence of the British media without consulting either other members of his board or senior colleagues.
"It is not acceptable for the Duke and Duchess to make such claims without providing any supporting evidence," he declared, adding, "The UK media has never shied away from holding a spotlight up to those in positions of power, celebrity or influence…. the press is most certainly not racist."
He faced an angry backlash not only from several influential editors, among them Roula Khalaf and Katharine Viner of the Guardian, but also from black and Asian journalists.
More than 200 have now signed an open letter to "deplore and reject" Murray's defence, pointing out that Meghan's claims "reflect the depressingly familiar reality of how people from Black, Asian and minority ethnic backgrounds are portrayed by the UK press on a daily basis".
Murray was forced to fall on his own sword and announced his resignation: "While I do not agree that the society's statement was in any way intended to defend racism, I accept it could have been much clearer in its condemnation of bigotry and has clearly caused upset.
"As executive director I lead the society and as such must take the blame and so I have decided it is best for the board and membership that I step aside so that the organisation can start to rebuild its reputation."
The wonderful thing about the British press, in some ways the best in the world, is that it knows how to twist a story. Take, for example, attempts to compare Meghan with the late, much hated Duchess of Windsor, Wallis Simpson, the twice divorced American woman who triggered a constitutional crisis in 1936 when Edward VIII had to abdicate in order to marry "the woman I love".
But this attempt has been blown out of the water by President Joe Biden, who has heaped praise on Meghan. His press secretary, Jen Psaki, said the President believed in the power of individuals speaking out: "For anyone to come forward and speak about their own struggles with mental health and tell their own personal story, that takes courage and that's certainly something the president believes."
The Daily Express, for example, knew just how to report this story. Its headline was: "Britons have reacted furiously to US President Joe Biden's statement in support of Meghan Markle and Prince Harry."
It claimed that "Express.co.uk readers have hit out at the US President, and claimed Mr Biden shouldn't have responded to the interview at all".
The paper quoted unidentified Biden critics: "One person said: 'This just goes to show how much of a donkey Biden is.'
"A second person said: 'Biden the biggest joke the USA has ever pulled out of a hat.' We won't expect a state visit then. What a relief. That will save a few bob.'
"A third wrote: 'How very diplomatic of him to wade in against Buckingham palace and the Queen, bring back Trump!'
"Another user simply said: 'Biden keep out.' "
Aware that there are few black and Asian journalists in senior positions, the BBC on Thursday announced that its Calcutta-born media editor, Amol Rajan, will be joining Radio 4's flagship Today programme which sets the political agenda for the day. He will also be making a "two-part documentary about Prince William and Prince Harry's relationship with the media".