Peace cry as Moon Jae-in visits Pyongyang to meet Kim Jong-un
Moon is holding a summit meeting with Kim to discuss improving inter-Korean ties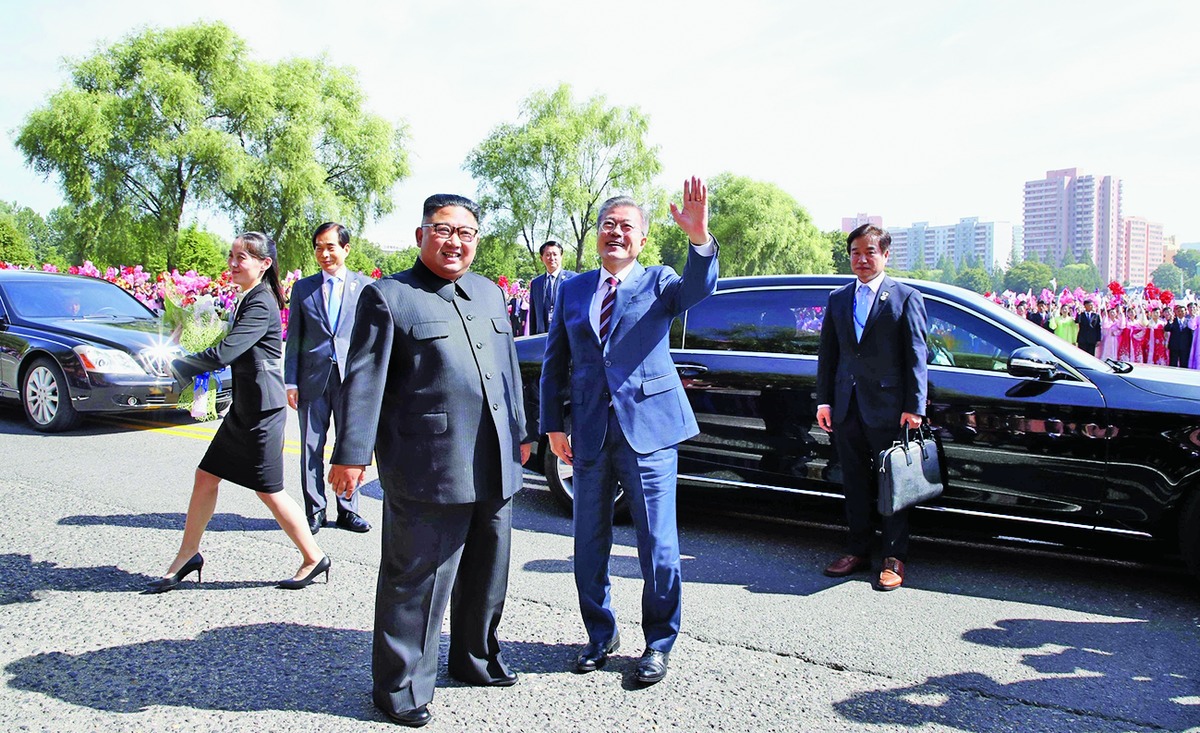 ---
|
Seoul
|
Published 18.09.18, 06:30 PM
---
Seoul: President Moon Jae-in of South Korea was greeted by throngs of North Koreans shouting "Reunification of the fatherland!" as he arrived in the North on Tuesday on a high-stakes mission to persuade its leader, Kim Jong-un, to commit to start dismantling his nuclear weapons programme.
Moon is holding his third summit meeting with Kim, a three-day visit during which the two will discuss improving inter-Korean ties and easing tensions along their countries' border, the most militarised in the world. It was Moon's first visit to Pyongyang as South Korea's leader, and it comes after the two met on the border in April and May.
The big question hovering over the talks is whether Kim will agree to take steps to convince Washington that he is willing to denuclearise. American officials want to see concrete steps from the North, including submitting a full list of its nuclear weapons and facilities and fissile materials, and they want it to freeze its nuclear activities.
Kim expressed optimism on Tuesday about the future of the negotiations, thanking Moon for helping bring about his June summit meeting with President Trump in Singapore.
"Thanks to that meeting, the situation around the Korean Peninsula has stabilised, and we can now expect more progress," Kim said at the start of a two-hour meeting with Moon at the headquarters of the ruling Workers' Party, according to pool reports from South Korean journalists in Pyongyang, the North's capital.
Kim greeted Moon on Tuesday morning at the Pyongyang airport, kicking off a spectacle that stressed the ethnic affinity of the two Koreas, while giving few clues to whether he is willing to give up his nuclear weapons.
New York Times News Service