North Korea meeting ahead of US deadline
North Korea has warned that it could soon resume tests aimed at bolstering its missile and nuclear weapons capabilities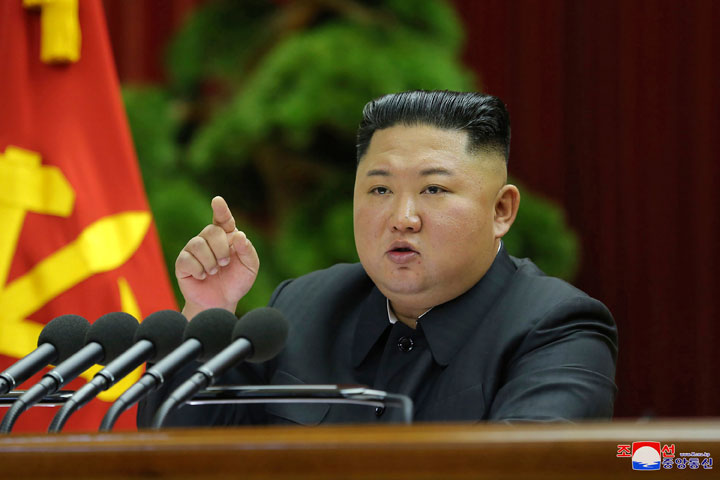 ---
|
Seoul
|
Published 29.12.19, 08:19 PM
---
North Korea said on Sunday that a meeting of top party officials was in session, as analysts in the South and the US watched closely for signs of a major policy shift before a self-imposed December 31 deadline to end nuclear talks with Washington.
The meeting, called by Kim Jong-un, the North's leader, was convened to discuss the "harsh trials and difficulties" the country faces "in the building of the state and national defence", the state-run Korean Central News Agency reported on Sunday.
It said that "important policy issues for new victory in our revolution under the present situation" were adopted as agenda items, but provided no further details.
Since North Korea warned of a "Christmas gift" for the US, officials and analysts have feared the North might signal an end to its moratorium on weapons testing before the end of the year.
As one of the highest decision-making bodies in North Korea, the central committee of the ruling Workers' Party usually rubber-stamps any policy proposed by Kim, who rules with totalitarian control of the party, the military and all other levers of power.
After months of stalled negotiations with Washington over ending its weapons programmes in exchange for the lifting of crippling UN sanctions, North Korea has warned in recent weeks that it could soon resume tests aimed at bolstering its missile and nuclear weapons capabilities.
Kim is scheduled to deliver an annual speech on New Year's Day, in which any new policy might be announced.
Since assuming power in 2011 after the death of his father, Kim Jong-il, Kim Jong-un has accelerated his country's nuclear weapons and missile programmes.
North Korea has conducted four of its six underground nuclear tests since 2011, and it conducted three intercontinental ballistic missile tests in 2017.
But at a central committee meeting in April 2018, Kim declared that since successfully building a nuclear weapon, the North Korea would shift its focus to economic development and halt all nuclear and intercontinental ballistic missile tests.
Kim is widely expected to threaten a harder-line approach to the US during the central committee plenum and his New Year speech.