Nations urge restraint amid US-Iran conflict
After the US killed Iran's top general in a drone strike, Tehran retaliated by launching missiles at 2 US bases in Iraq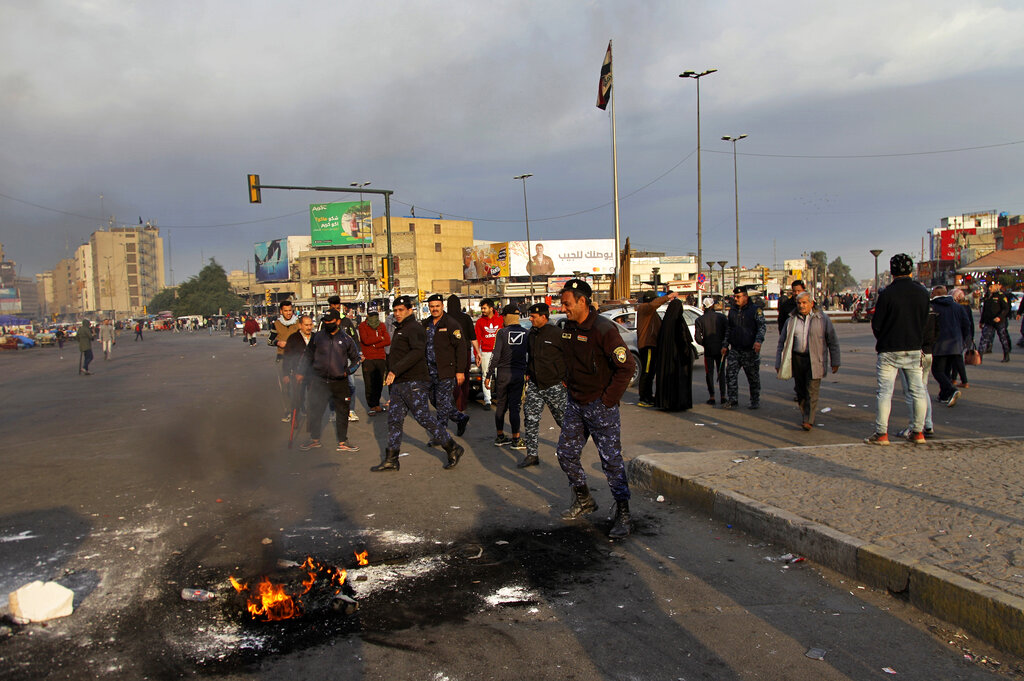 ---
---
Various countries across the globe have expressed concern over the recent escalation in the US-Iran conflict following the American drone strike that killed Major General Qassem Soleimani of the Iranian Revolutionary Guards.
Earlier in the day, Tehran retaliated by launching missile strikes at two US bases in Iraq. Iranian TV reported that over '80 US terrorists' were killed in the attack.
Iran's foreign minister tweeted that Tehran had taken '& concluded proportionate measures in self-defense,' adding that Tehran did 'not seek escalation' but would defend itself against further aggression.
Iran took & concluded proportionate measures in self-defense under Article 51 of UN Charter targeting base from which cowardly armed attack against our citizens & senior officials were launched.

We do not seek escalation or war, but will defend ourselves against any aggression.

— Javad Zarif (@JZarif) January 8, 2020
Here is what countries had to say over the conflict:
Japan

Japan said it will urge governments to do their utmost to help ease tensions following the Iranian missile strike.
Japanese chief cabinet spokesman Yoshihide Suga said on Wednesday that his "government will coordinate with the related governments to collect intelligence while we ensure the safety of Japanese citizens in the region.'

He added: "Japan will also urge all related nations to do their utmost diplomatic effort to improve the relations.'
He said Japan remained on track to soon deploy a warship to the Gulf to help safeguard Japanese vessels and oil tankers transiting the area.
Australia
Australian Prime Minister Scott Morrison said all of his country's troops and diplomatic staff in Iraq were safe.
Around 300 Australian defense personnel are stationed in Iraq.
Morrison said he spoke with President Donald Trump about the situation between the US and Iran on Tuesday during a call about the wildfires raging in Australia.
Speaking to reporters on Wednesday, Morrison said in reference to the killing of Revolutionary Guard Gen. Qassem Soleimani: "The United States have taken the action that they have to address what has been intelligence that they say they received, which was putting their interests at risks and under threat.'
Russia
Russian lawmaker Vladimir Dzhabarov warned that a conflict between the US and Iran might lead to a nuclear war.
"Reciprocal strikes by the US and Iran may lead to an all-out war in the region," Dzhabarov said. "If Washington sees that it can't achieve its goals, there's a danger of a nuclear war."

The Russian lawmaker said the UN Security Council should get involved to prevent further escalation in the Middle East.
China
China's foreign ministry has expressed concern over the spike in tensions in the Middle East and said it hopes matters can swiftly "cool off."
Foreign ministry spokesman Geng Shuang told reporters on Wednesday that Beijing has called for restraint by all sides and is in close consultation with the governments involved, including at the United Nations and through China's embassy in Baghdad.
Geng also accused the US of abusing the rights of people in the region through its military actions.

Germany
Germany has condemned the Iranian missile strike at bases in Iraq used by the US forces.
Defense minister Annegret Kramp-Karrenbauer said on Wednesday the government 'rejects this aggression in the sharpest possible terms.'
She told German public broadcaster ARD that 'it's now particularly up to the Iranians not to engage in further escalation.'
None of the German troops stationed in Iraq were injured.
It joined several European countries in saying their troops in Iraq were not harmed, including France, Poland, Denmark and Finland.
United Arab Emirates

The energy minister of the United Arab Emirates said he sees no immediate shortages in oil supplies, but that OPEC will be called in if there is an issue.
"The situation is not currently a war situation," Suhail Al-Mazrouei told reporters on Wednesday. "We are all hoping for deescalation. I think wisdom will prevail despite the tension."
He said even in past times of war, the flow of oil has been maintained.

"So let's not exaggerate what's happening. There is no risk that we have seen to the Strait of Hormuz or the movement of oil yet," Al-Mazrouei said, referring to the narrow waterway between the Arabian Peninsula and Iran through which 20% of the world's oil passes through.
Brent crude oil has jumped to around $70 a barrel amid heightened concerns over tensions between Iran and the United States.

Britain
Britain on Wednesday condemned Iran's missile attacks on Iraqi bases housing coalition military, while confirming there were no British casualties from the strikes.
'We condemn this attack on Iraqi military bases hosting Coalition -- including British -- forces,' said foreign secretary Dominic Raab.
'We are concerned by reports of casualties and use of ballistic missiles.' It was unclear what casualties Raab was referring to. But a separate ministry of defence statement said: 'We can confirm that there were no UK casualties.' Officials were 'urgently working to establish the facts on the ground', it added.