Myanmar junta chief to attend Asean meet
This will be Min Aung Hlaing's first known foreign trip since he seized power on February 1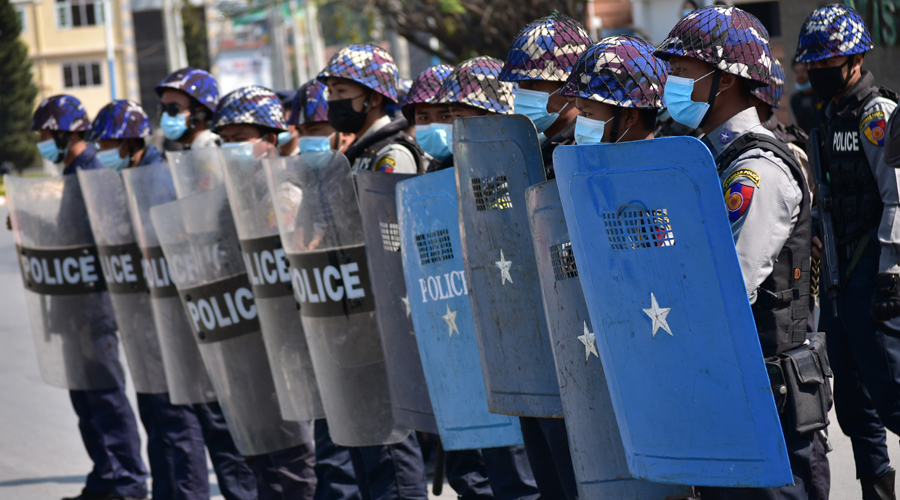 ---
Published 18.04.21, 12:17 AM
|
---
Myanmar junta chief Min Aung Hlaing will attend an Association of Southeast Asian Nations (Asean) summit in Indonesia on April 24, Thailand said on Saturday, for his first known foreign trip since he seized power on February 1.
Myanmar has been in upheaval since Min Aung Hlaing ousted an elected government led by democracy champion Aung San Suu Kyi. Security forces have killed 728 people, according to an activist group, in an attempt to crush protests.
In the latest violence, security forces shot and killed two protesters in the ruby-mining town of Mogok, a resident told Reuters, while several small bombs went off in the main city of Yangon, wounding several people, media outlets reported.
Myanmar's neighbours have been trying to encourage talks between the junta and the ousted government, but the military has shown little willingness to engage.
Several of the 10 Asean leaders, among them Min Aung Hlaing, have confirmed they will attend the meeting in Jakarta, Thai foreign ministry spokesman Tanee Sangrat said.
Pro-democracy politicians including ousted members of parliament on Friday announced the formation of a National Unity Government (NUG) including Suu Kyi and leaders of the anti-coup protests and ethnic minorities.
The NUG has called for international recognition as the legitimate authority.