Meghan Markle had 'birth in hospital'
The Duchess of Sussex was possibly whisked off to the Portland Hospital due to delivery complications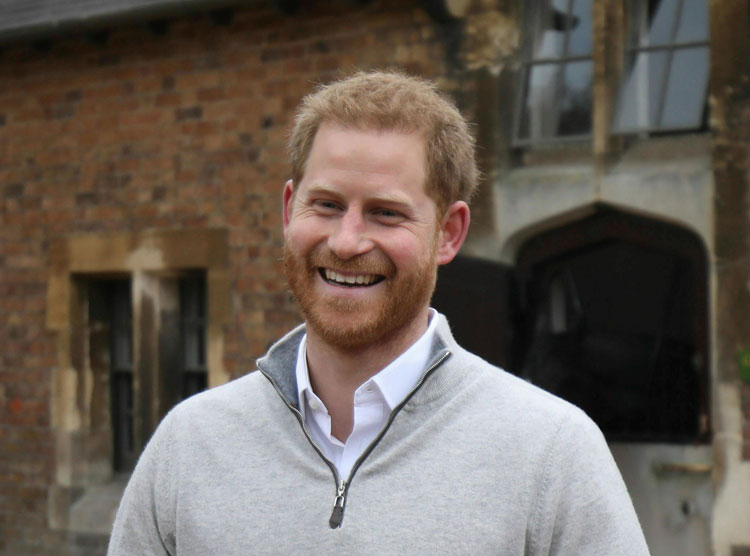 ---
|
London
|
Published 07.05.19, 07:46 PM
---
Meghan, Duchess of Sussex, did not have her baby at home at Frogmore Cottage in Windsor but at a London hospital, probably the Portland, because of possible complications she might have faced with delivery, it was reported on Tuesday.
Messages of congratulations for Meghan and Prince Harry have poured in from across the world, with Priyanka Chopra, who attended the royal wedding last year, among the first to send good wishes to her friend.
She "regrammed" the proud parents' Instagram announcement of their son's birth with the comment, "Congratulations, M & H," alongside a pink heart.
Former UK First Lady Michelle Obama tweeted: "'Congratulations, Meghan and Harry! Barack and I are so thrilled for both of you and can't wait to meet him."
Meanwhile, the Daily Mail reported that "Meghan's hopes of a home birth were dashed when she was taken to hospital on Sunday by Harry and their Scotland Yard security team".
Since 37 year-old Meghan, considered medically old for a first baby, was a week to 10 days overdue, she was "whisked off amid such secrecy that even senior royals weren't told".
"It is understood she was taken to a London hospital — most likely the Portland — where even a 'basic' delivery costs upwards of £15,000," the Mail said.
It added that Princesses Beatrice and Eugenie, daughters of the Duke and Duchess of York, Prince Andrew and Sarah Ferguson, were delivered there.
Swraj Paul's daughter, Anjli, also used the Portland Hospital when she had her children, Shalin and Shaila, the peer told The Telegraph.
Swraj, who lives five minutes' walk from the hospital, said: "It's a very good maternity hospital."
Anjli confirmed: "It was more than 30 years ago but it's a lovely hospital. My nephew has just had his baby there."
Sunit Ghatak, who was a gynaecologist in private practice based at the Portland for more than 35 years until he retired in 2016, said it was in many ways "a celebrity hospital".
He spelt out the pros and cons of a home versus hospital birth. "In the rich families in Calcutta in the old days, there were home births — birth is a natural thing and even forceps were used which we wouldn't today," he said.
"It is a safe method of delivery for ladies where medically there are no contra-indications, such as blood pressure, diabetes and pre-eclampsia. Elderly mothers — anyone over 35 — had better avoid this. On the plus side, it is very satisfying for a lady to have her family around at the time of the birth."
Harry will probably reveal the location of the birth and other details when he and Meghan show off their yet to be named son in a much-anticipated photocall and interview with a couple of media representatives on Wednesday.
There is saturation coverage of the birth in Tuesday's newspapers, with the Mail typically clearing 23 pages for "unrivalled pictures & reports".
It carries a letter to "Dear Baby Sussex", written by Trevor Phillips, a former chairman of the Equality and Human Rights Commission, who has hailed the new arrival: "Part of my excitement about your arrival is simply down to the fact that, like some of your ancestors, I am a dark-skinned descendant of Africans."
Philips, whose first wife was Indian, added: "You are the fruit of a joyous, contemporary love match. Social scientist Eric Kaufmann of Birkbeck, University of London, thinks this is the Western world's future, and that over your lifetime what we call 'race' could become near to irrelevant. You will be the poster boy for this new world."
Even Thomas Markle, who has been cut out of his daughter's life after seeking to make money out of her royal connections, wished the baby well: "I am delighted to hear that mother and child are doing well. I am proud that my new grandson is born into the British Royal Family and I am sure that he will grow up to serve the Crown and the people of Britain with grace, dignity, and honour.
"God bless the child and I wish him health and happiness, and my congratulations to my lovely daughter, Duchess Meghan, and Prince Harry, and God save the Queen."
A message from President Donald Trump, who was not invited to the Royal wedding but who is to pay a state visit to Britain next month, is awaited.