Forget Iran, Donald Trump is seeking a regime change in London.
The US President has taken his increasingly acrimonious feud with Sadiq Khan to a whole new level by calling for an ouster of the UK's first Muslim mayor.
Trump tweeted: "LONDON needs a new mayor ASAP," adding, "Khan is a disaster — will only get worse!"
The President also retweeted remarks by a Right-wing British commentator, Katie Hopkins, who was considered so irresponsible that she had to be sacked as a radio presenter.
Following a spate of fatal knife attacks and shootings in London, Hopkins wrote: "20 hours in Stab-City UPDATE 2 stabbed to death 1 shot dead Three stabbed — but not dead. Wandsworth & Tower Hamlets This is Khan's Londonistan."
"Londonistan" is a not-so-subtle reference to Sadiq's faith, although the reality is that most people in London, who picked the former Pakistani-origin Labour MP in a democratic vote despite smear campaigns tarnishing him with the terrorist brush, are proud the city has a Muslim mayor.
Trump, who seems obsessed with Sadiq, returned to the subject with a further tweet: "He is a national disgrace who is destroying the City of London!"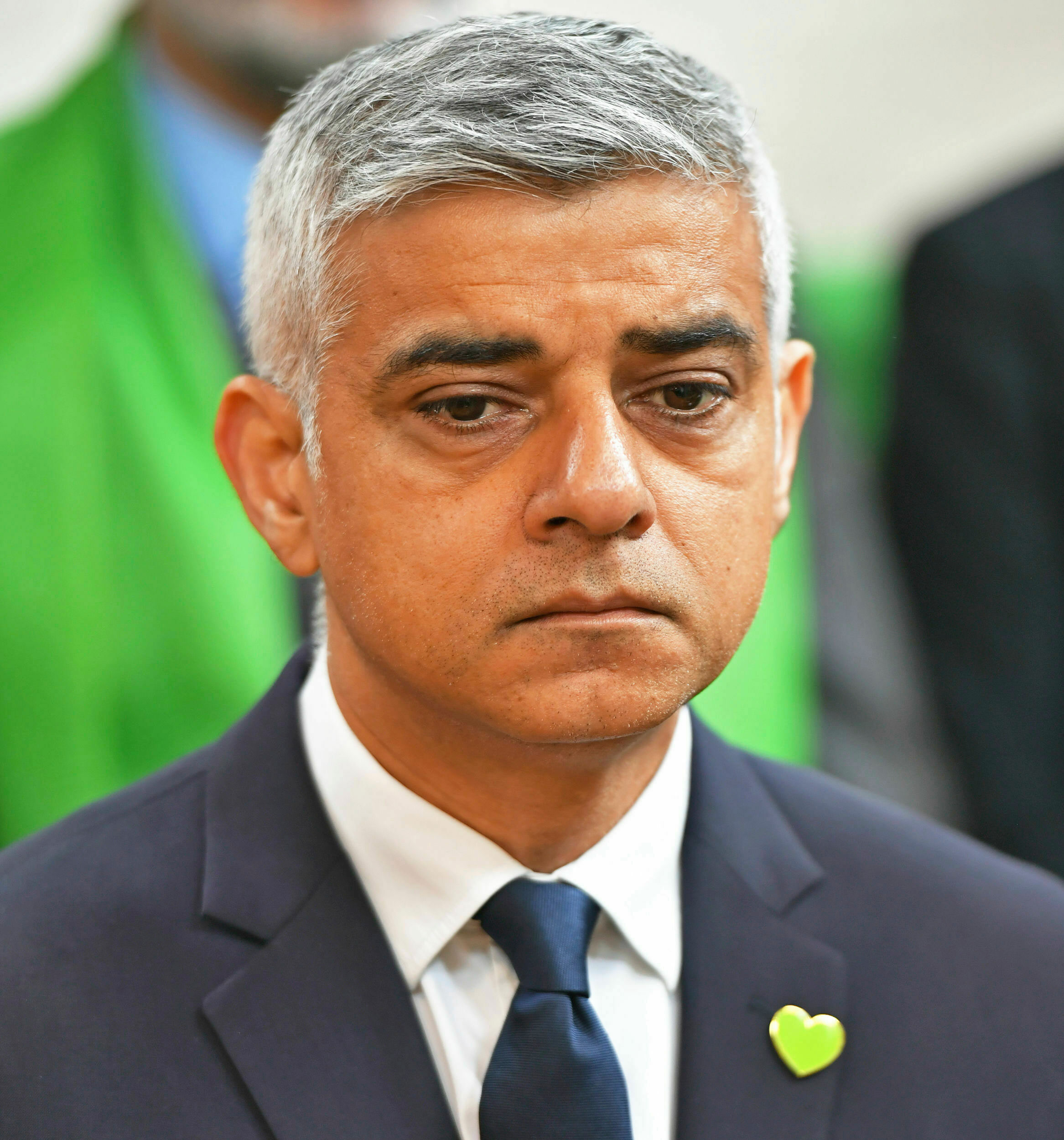 Mayor of London Sadiq Khan attends a service of remembrance at St Helen's church to mark the 2-year anniversary of the Grenfell Tower apartment block fire, near to the site of the fire in London, on June 14, 2019. (AP)
The President was responding to a Twitter user who said: "Khan is the reason I don't feel like visiting London anytime soon."
Labour leader Jeremy Corbyn weighed in on Sadiq's side (even though the two men are not friends) and said "absolutely awful to see @realDonaldTrump using the tragedy of people being murdered to attack the Mayor".
Corbyn tweeted: "@SadiqKhan is rightly supporting the police to do their job while Katie Hopkins spreads hateful and divisive rhetoric. They seek to divide at a time we need to come together."
A spokesman for the mayor said: "Sadiq is focusing on supporting London's communities and over-stretched emergency services. He has been in regular touch with senior Met police officers last night and throughout the day.
"His thoughts are with the victims' families. He is not going to waste his time responding to this sort of tweet."
Trump is clearly smarting from the fact that the mayor gave permission for a Trump baby blimp to be flown over the city during the President's recent state visit and also on his first trip.
On the eve of Trump's state visit, Sadiq condemned the red-carpet treatment planned for the President and wrote in The Observer: "President Donald Trump is just one of the most egregious examples of a growing global threat. The far right is on the rise around the world, threatening our hard-won rights and freedoms and the values that have defined our liberal, democratic societies for more than 70 years.
"Viktor Orbán in Hungary, Matteo Salvini in Italy, Marine Le Pen in France and Nigel Farage here in the UK are using the same divisive tropes of the fascists of the 20th century to garner support, but with new sinister methods to deliver their message. And they are gaining ground and winning power and influence in places that would have been unthinkable just a few years ago."
Trump branded the mayor a "stone cold loser" in a two-part tweet as he touched down in Britain on June 3.
Sadiq, who will seek re-election as mayor next year, then accused the President of "playground behaviour" and claimed he was a "poster boy" for the far Right.
The row between the two men is almost certain to end up a two-hander play in London since there is already enough material for "dialogue".