Jamal son says family pardons killers
Salah Khashoggi lives in Saudi Arabia, raising the possibility that the pardon was coerced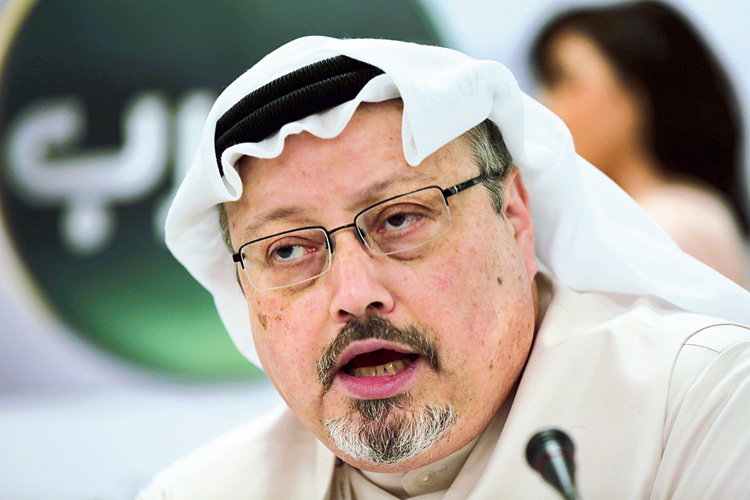 ---
|
Beirut
|
Published 22.05.20, 08:07 PM
---
A son of the slain Saudi writer Jamal Khashoggi said on Friday that he and his siblings had forgiven the men who killed their father, effectively extinguishing the prospect that the killers will be executed for the crime.
Khashoggi, a prominent Saudi journalist who fled the kingdom, Mohammed bin Salman, and published columns critical of him in The Washington Post, was killed and dismembered in October 2018 by Saudi agents in the Saudi Consulate in Istanbul.
In December, a Saudi court in convicted eight men in connection with the crime, sentencing three to prison terms and five to death, which is usually carried out in the kingdom by beheading.
The court classified the case in a way that left open the possibility for Khashoggi's heirs to pardon the killers, sparing them the sword. In a statement posted on Twitter, the son, Salah Khashoggi, essentially completed that process, citing a verse from the Quran praising forgiveness and saying the family hoped to be rewarded by God for its good deed.
Salah Khashoggi lives in Saudi Arabia, raising the possibility that the pardon was coerced.
He and his three siblings have received tens of thousands of dollars and millions in real estate from the kingdom's rulers as compensation for their father's killing.
New York Times News Service