Indian wins UK award
Tale inspired by writer's grandma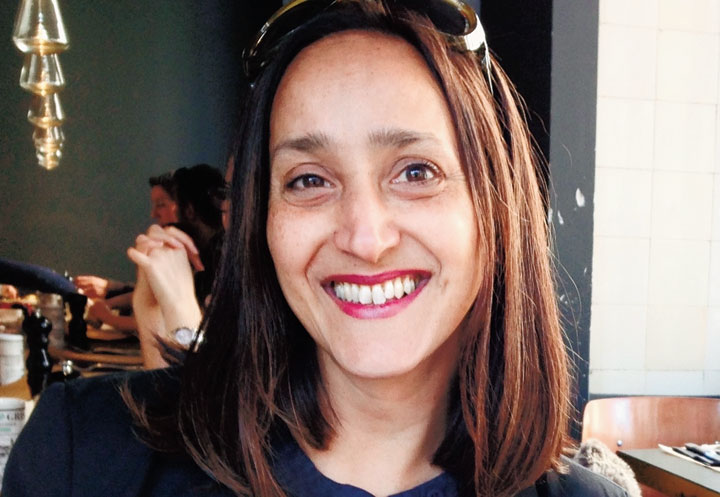 Jasbinder Bilan, who now lives near Bath with her husband and her two sons, was not even two when her family moved to Nottingham from India
Sourced by the Correspondent
---
London
|
Published 07.01.20, 08:04 PM
|
---
Jasbinder Bilan, a schoolteacher who writes in her spare time, has won the Costa Children's Book Award for Asha & The Spirit Bird, a tale set in the Himalayan foothills where the author was born and inspired by her late grandmother.
"Wow! We unanimously lost our hearts to this gorgeous book," was the response of the judges who began with 144 entries and announced the eventual winner in London on Monday evening.
Meanwhile, the organisers added an intriguing footnote: "Did you know that this is the only book prize to be won by Roald Dahl? He won the Children's Novel Award in 1983 with The Witches!"
Jasbinder, who now lives near Bath with her husband and her two sons, was not even two when her family moved to Nottingham from India. "But we kept India alive by continuing to talk about our farm and all the funny things that happened there during the big family gatherings we had."
She said she said she always loved writing and received encouragement from her primary school teachers, who even entered her early poems for competitions. Her father, meanwhile, ensured all his six children used the local library.
Jasbinder recalled one of her treasured books was
The Lion, the Witch and the Wardrobe by C.S. Lewis, which "opened up a world of imagination, adventure and possibility".
She said: "When I went back to India for the first time since I was born there, I made sure I took along a pretty notebook."
She added: "It was at that point that all the stories my grandmother told me throughout my childhood made sense, because this was where they were first told.
"The story of our monkey Oma taking my brother off to the neem tree and rocking him to sleep in her arms suddenly sprang to life when I stood under that very tree. I could almost hear my grandmother's laughter and imagine her walking about the house.
"It was these diaries that I went back to when I began writing Asha & The Spirit Bird."
"I wanted to capture the essence of India in my story and for my reader to be transported to its heart."
The plot of her novel is as follows: "Asha lives in the foothills of the Himalayas. Money is tight and she misses her papa who works in the city. When he suddenly stops sending his wages, a ruthless moneylender ransacks their home and her mother talks of leaving.
From her den in the mango tree, Asha makes a pact with her best friend, Jeevan, to find her father and make things right. Guided by a majestic bird which Asha believes to be the spirit of her grandmother, she and Jeevan embark on a journey to the city, across the Himalayas, to find her father and save her home."
In 2017, she entered her manuscript for The Times Children's Fiction Competition for unpublished writers. She was selected for a publishing deal and the novel came out in February 2019.
Jasbinder said: "When my sons were younger, story-time was always something we looked forward to. One of our favourite picture books to share was Dear Zoo by Rod Campbell. We also loved sharing anything by Michael Morpurgo and we adored White Giraffe by Lauren St John. Books I loved as a child were The Hobbit by JRR Tolkien, The Greek Myths and The Wolves Of Willoughby Chase by Joan Aitken, all of which are great for sharing."
Jasbinder and the winners of the other four categories – novel, first novel, biography and poetry – who all win £3,000 are now considered for the £30,000 Costa Book of the Year which will be announced on January 28.
There has been one other Indian winner before – Kishwar Desai, whose husband is the Labour peer, Meghnad Desai, won the first novel category for Witness the Night, about sex trafficking, in 2010.