India and China in Kashmir tiff
The Chinese side has no locus standi whatsoever on this matter and is advised not to comment on the internal affairs of other nations: Anurag Srivastava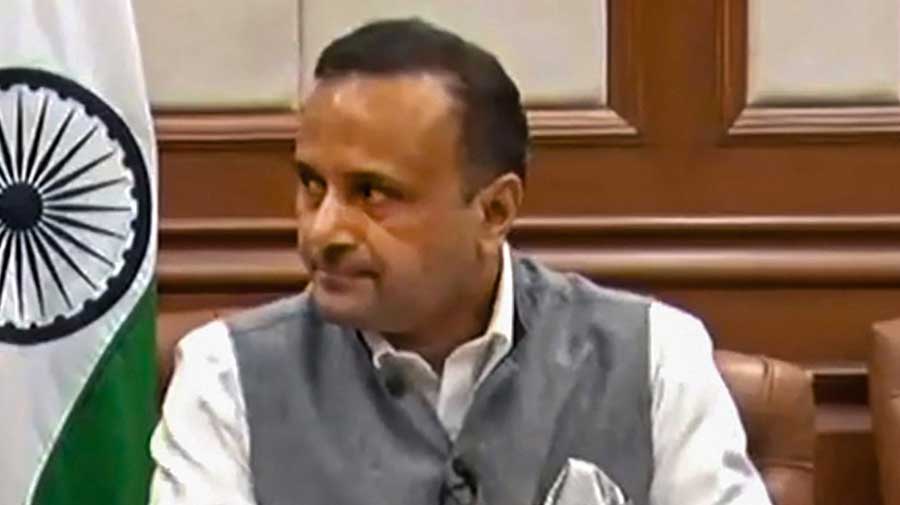 ---
---
New Delhi on Wednesday told Beijing that it had no locus standi to comment on India's decision to change the geographical and constitutional contours of Jammu and Kashmir, after China had described the year-old move as "illegal and invalid".
Although the two countries had exchanged similar words last year after the Narendra Modi government's decision of August 5, 2019, they assume greater significance now because of the border standoff.
Since last year, China has maintained that the bifurcation of the erstwhile state, in particular, is "unlawful and void". It has argued that India's decision to include some of China's alleged territory under its administrative jurisdiction has challenged Beijing's sovereignty.
India has contended throughout that the changes have no implication on the country's external boundaries or on the Line of Actual Control with China.
Chinese foreign ministry spokesperson Wang Wenbin reaffirmed Beijing's stance at a regular news conference on Wednesday while responding to a question on China's position on Kashmir and the changes India had made last year. "Any unilateral change to the status quo in the Kashmir region is illegal and invalid," Wang said.
Reacting to this, external affairs ministry spokesperson Anurag Srivastava said: "We have noted the comments of the Chinese ministry of foreign affairs spokesperson on the Indian Union Territory of Jammu and Kashmir. The Chinese side has no locus standi whatsoever on this matter and is advised not to comment on the internal affairs of other nations."
Wang had said: "China follows closely the situation in the Kashmir region.... The Kashmir issue is a dispute left over from history between Pakistan and India, which is an objective fact established by the UN Charter, relevant Security Council resolutions and bilateral agreements between Pakistan and India...."