HK residents hunt for jobs overseas
Citizens apprehensive of an era of authoritarian regime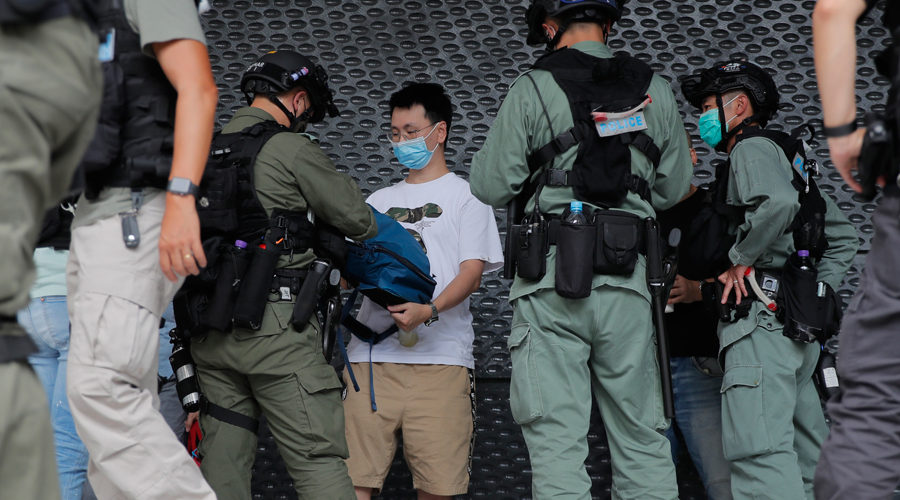 ---
---
Many Hong Kong residents are scouring for new jobs and homes overseas, fearful that a new national security law imposed by Beijing will crush coveted rights not enjoyed on the mainland and herald a new authoritarian era for China's freest city.
Beijing bypassed the city's legislature to approve the law directly this week, heightening anxiety over its impact on the former British colony of 7.4 million people that is a global financial hub and gateway for capital flows in-and-out of China.
Immigration lawyers and consultants, property agents and recruitment groups from Australia to Canada all told Reuters they were inundated with enquiries from Hong Kong residents.
"Hong Kong demand for international real estate and residency programmes has rocketed over the past few weeks," said Georg Chmiel, executive chairman of international property portal Juwai IQI, in a statement to Reuters.
"We see it in Malaysia, Australia, the UK, Thailand, Canada, Vietnam and the Philippines."
Juwai does not disclose numbers of enquiries, but did say Australia was the top foreign real estate investment location for Hong Kong buyers in the first half of 2020.
While leaving Hong Kong has traditionally been an alternative for the wealthy and foreign passport-holders, more middle- and working-class people are now also seeking options, especially where visas come cheaper.
Lily Chong, a real estate agent in Western Australia who markets developments to investors in Asia, said enquiries from Hong Kong shot up more than 40 per cent since mid-June and more than 140 potential buyers took part in an online forum last weekend.
"After just a few days we have already closed one sale sight-unseen," added Chong, managing director of IQI Western Australia.
China says the new law is aimed at a small minority of troublemakers and will not erode the legal rights.
But critics believe it is aimed at quashing dissent and will inevitably erode freedoms under the "one country, two systems" formula agreed when Hong Kong returned to Chinese rule in 1997 , an event that also sparked an exodus.