Harry-Meghan to drop royal title
It is being assumed that Harry will give up his role as Commonwealth youth ambassador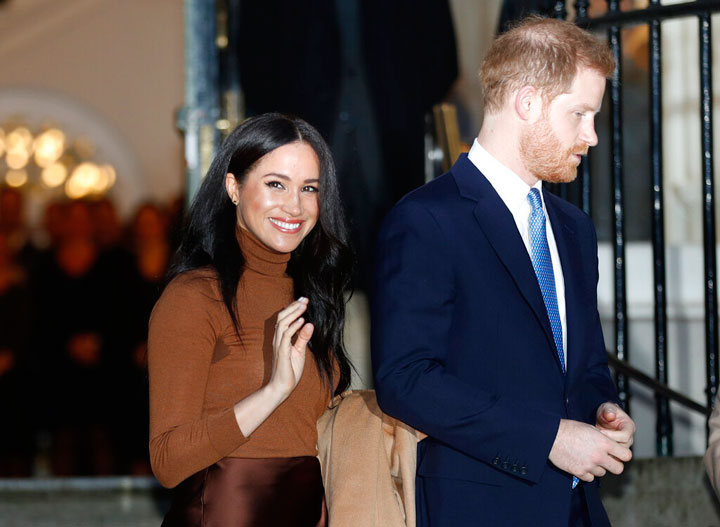 ---
London
|
Published 19.01.20, 09:47 PM
|
---
The British, who are generally very supportive of the monarchy and value the institution as the glue that holds an increasingly disunited kingdom together, are trying to make sense of the announcement that Harry and Meghan are to stop using their "HRH" titles and will no longer formally represent the Queen.
Although the Duke and Duchess of Sussex will no longer use His or Her Royal Highness as prefixes, they are not being stripped of these titles, as was the case with Princess Diana when she and Prince Charles were divorced in 1996.
Opinion is divided on the significance of the new arrangements which "come into effect in the spring, and will be reviewed by Buckingham Palace in 12 months". It is being assumed Harry will give up his role as Commonwealth youth ambassador, although this has not been stated explicitly.
There are some who believe that given that Harry and Meghan want to lead a new life outside the royal family, the Queen has presided over a compromise solution that leaves the path open for Harry to make a possible comeback in the future.
Since the royal family tends to speak in code, the Queen's highly personal and emotional statement will be pored over: "Following many months of conversations and more recent discussions, I am pleased that together we have found a constructive and supportive way forward for my grandson and his family.
"Harry, Meghan and Archie will always be much loved members of my family.
"I recognise the challenges they have experienced as a result of intense scrutiny over the last two years and support their wish for a more independent life."
Anxious to dispel criticism that Meghan has been "forced out" by the royal family, the Queen emphasised: "I want to thank them for all their dedicated work across this country, the Commonwealth and beyond, and am particularly proud of how Meghan has so quickly become one of the family.
"It is my whole family's hope that today's agreement allows them to start building a happy and peaceful new life."
There was an accompanying statement from Buckingham Palace which will also be subjected to close scrutiny: "The Duke and Duchess of Sussex are grateful to Her Majesty and the Royal Family for their ongoing support as they embark on the next chapter of their lives.
"As agreed in this new arrangement, they understand that they are required to step back from royal duties, including official military appointments. They will no longer receive public funds for royal duties..."