From Naughty Johnson to Naughty Bolly
What seems to be at stake is not so much whether Boris had a sexual relationship with Arcuri but whether she was given taxpayer's money for her business because of it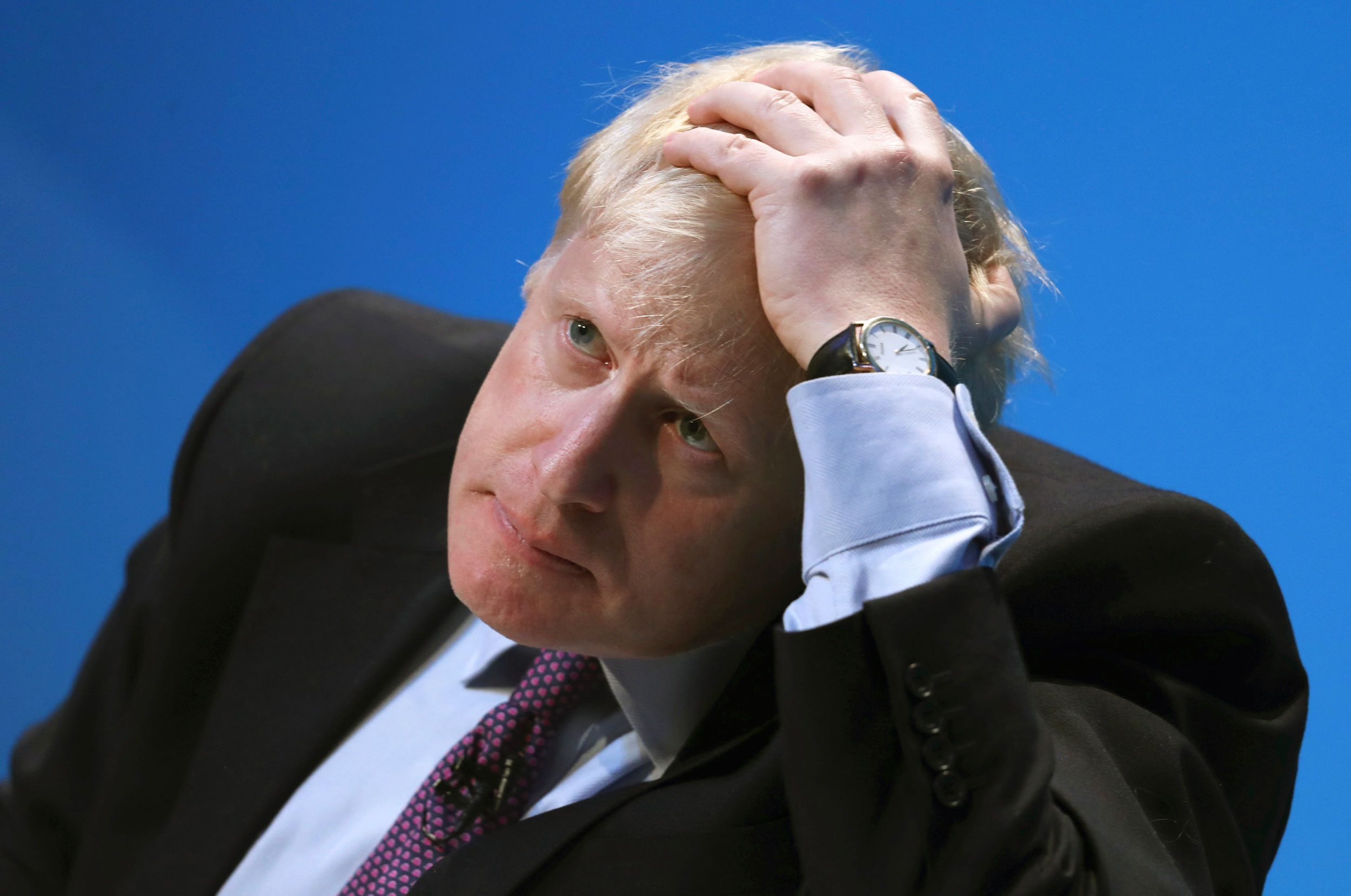 ---
|
London
|
Published 29.09.19, 07:22 PM
---
Jennifer Arcuri, an American who had apparently told her friends she had slept with British Prime Minister Boris Johnson when he was mayor of London, has had a brief brush with Bollywood through a movie with a prescient title, Naughty @ 40.
Boris has denied there was anything improper in the relationship even though Arcuri received government funding of £126,000 for her fledgling tech company.
Arcuri, who accompanied Boris on three overseas trade missions, has left her Los Angeles home and gone on holiday but said in a brief statement that her business dealings had been "legitimate".
According to The Sunday Times, London, "They had met on the campaign bus for Johnson's second term as mayor in spring 2012. He was 47 and married…. She was 27 and in the final stages of her one-year business course."
The Sunday Times, whose investigative team Insight has interviewed various sources, did not mince its words: "What exactly was the nature of the relationship between the Prime Minister and the model turned businesswoman?
"Today, our latest disclosures can shed light on that question. Arcuri is understood to have told four people she was having sex with the then London mayor."
What seems to be at stake is not so much whether Boris had a sexual relationship with Arcuri but whether she was given taxpayer's money for her business because of it.
Arcuri can be spotted fleetingly in the 2011 Bollywood film Naughty @ 40, which was directed by the late Jagmohan Mundhra. It told of the trials and tribulations of a Punjabi in London, Harvinder (nickname Happy), played by Govinda, who had to admit to one of life's great tragedies — that he was still a virgin at 40.
Arcuri plays a "girl on London streets". Happy suffers from being a sleepwalker. On one occasion he follows Arcuri, who is startled and utters the words, "Gosh! Oh!"
On another occasion, she purposefully strides down a hotel corridor.
The film also stars Anupam Kher as Happy's devastated father, who takes it as a personal affront that his son is still a virgin and in London of all places. He pleads with his nephews, Sandy and Mandy, to relieve him of his heavy burden. What is possibly a coincidence is that Happy sleepwalks into a pole dancing club.
According to The Sunday Times, Boris was a frequent visitor to Arcuri's top-floor flat in Shoreditch, East London, which was kitted out for pole dancing.
It appears Arcuri may have moved to London from the US in 2011 because she was promised a role in the Bollywood film. It is possible that Mundhra may have come across her in LA where the director had his family home.
In London, Arcuri set up a new video tech social network Playbox Ltd and produced a series of tech policy discussions, InnoTech Live. This has now folded, leaving debts of £1m. Arcuri has returned to LA.
But while it was a going concern, Boris became an enthusiastic supporter. He attended its meetings and took Arcuri on trips to Singapore and Malaysia, New York and Tel Aviv, overruling his own officials who said she was not eligible for two of the trade missions.
The Sunday Times has spoken to David Enrich, now the finance editor of The New York Times, but who had previously investigated one of Arcuri's business partners, Tom Hayes, for an article in The Wall Street Journal in 2013.
At the time, Enrich interviewed Arcuri and spoke to people in her close circle, including her former classmates from her MBA course at Hult International Business School. Enrich said: "Two friends from her business class said they had been told by Arcuri that she was sleeping with Boris."
Boris to carry on
Boris Johnson vowed on Sunday to stay on as Britain's Prime Minister even if he fails to secure a deal to leave the European Union, saying only his Conservative government can deliver Brexit on October 31 no matter what.
This fits in with what The Sunday Times has learnt from another source. "The account (by Enrich) corroborates detailed claims of a sexual affair by a source who spoke to this paper last month about Johnson's visits to Arcuri's flat in the afternoon while he was working as mayor."
Another source, a Conservative activist, said Arcuri had spoken of the affair when working with Boris on the party's battle bus before the 2015 general election.
"She told me they were sleeping together," the activist told the paper.
The whole matter has now been referred by the Greater London Authority to the Independent Office for Police Conduct "to investigate the Prime Minister for the criminal offence of misconduct in public office".