Families keep trying to cross US-Mexico border, wall or no wall
Donald Trump's push for a $5.7 billion wall is unlikely on its own to stop the thousands crossing the US-Mexico border every month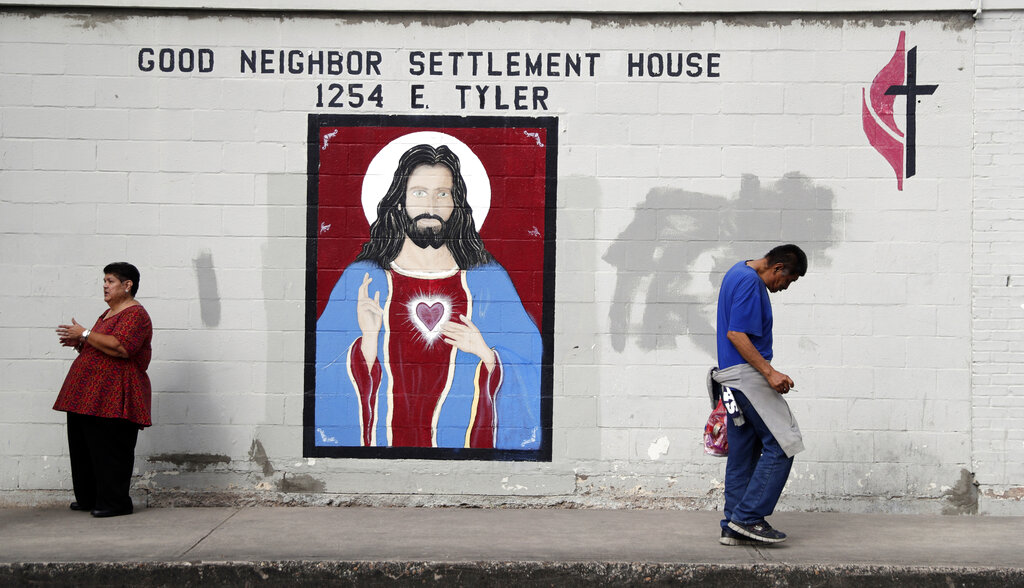 Marianela Ramirez Watson (left) stands outside the Good Neighbor Settlement House in Brownsville, Texas, as a person walks by the shelter for migrants released from the US immigration detention.
AP
---
McAllen (Texas)
|
Published 23.01.19, 01:39 PM
|
---
Maria Orbelina Cortez says she fled El Salvador for the US after her husband attacked her and knocked a pan of scalding oil onto her youngest son's head.
After quietly planning for months, she took the 3-year-old boy and his two brothers and headed north without telling her husband. As she spoke in the yard of a Catholic Charities shelter in South Texas, the boy played nearby. He had a hairless scar on top of his head in the shape of a jagged, capital "T."
"I will always feel culpable," said Orbelina, 30. "Always."
President Donald Trump's push for a $5.7 billion wall — a demand that triggered the longest government shutdown in history — is unlikely on its own to stop families with stories like Orbelina's, who are crossing the US-Mexico border by the thousands each month.