Europe authorises Moderna Covid vaccine for children
Research in more than 3,700 kids aged 12 to 17 showed that the vaccine produced a comparable antibody response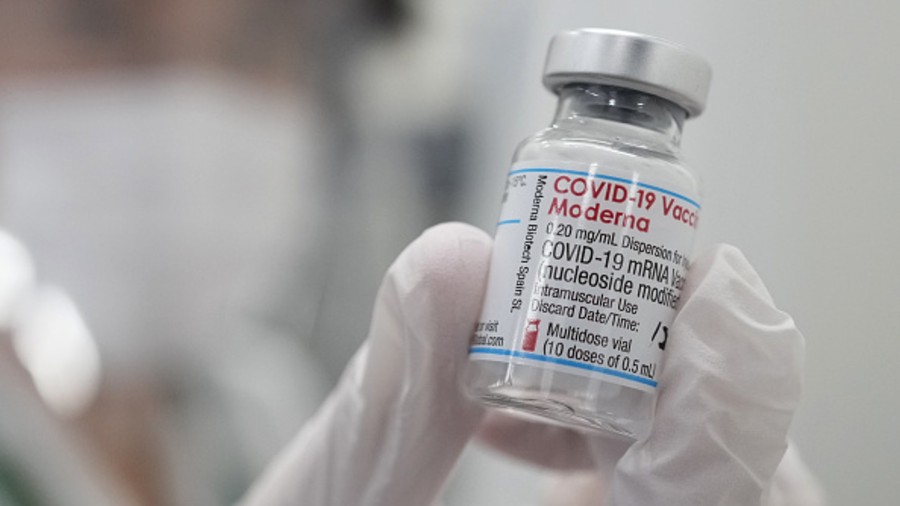 Until now, the vaccine made by Pfizer and its German partner BioNTech has been the only option for children as young as 12 in North America and Europe.
File picture
---
London
|
Published 24.07.21, 12:32 AM
|
---
The European Medicines Agency, the EU's main drug regulator, on Friday authorised the use of Moderna's Covid vaccine for children age 12 and older, clearing the way for final approval by the bloc.
The agency approved the vaccine for those older than age 18 in January. The vaccine is also licensed for those 18 and older in the US, Canada and Britain.
The protocol for children will be the same as for adults — two shots four weeks apart — the regulator said. Sore arms, headache and fatigue were the side effects most commonly reported among teenagers receiving the vaccine, it said.
The agency's recommendation will go to the European Commission, the bloc's administrative arm, for a final approval. Deciding if and when to begin using the vaccine on children is up to the EU's 27 national governments.
Until now, the only vaccine approved for those 12- to 17-years-old in Europe and North America has been the one from Pfizer-BioNTech. The bloc's drug regulator recommended it for children in late May, and the European Commission swiftly approved it. More than a dozen EU countries have since begun vaccinating children.
The EU vaccination campaign has accelerated considerably in recent weeks, and even overtook the immunisation level in the US, with over 67 per cent of the population now inoculated with at least one dose, and 53 per cent fully immunised according to data gathered by the European Centre for Disease Prevention and Control. Fifty-six per cent of the US population has received at least one dose, and 49 per cent are fully vaccinated.
The bloc has obtained enough doses to reach its goal of fully vaccinating 70 per cent of the adult population by the end of July, the commission said. But despite the overall high level of immunisation, important divergences remain between the bloc's nations.
The regulator warned on Friday in a joint statement with the WHO that the Delta variant is now dominant in the majority of the bloc's nations.
New York Times News Service