Elderly join Hong Kong protest
All listened to pro-democracy speakers in a gathering marked by a festive mood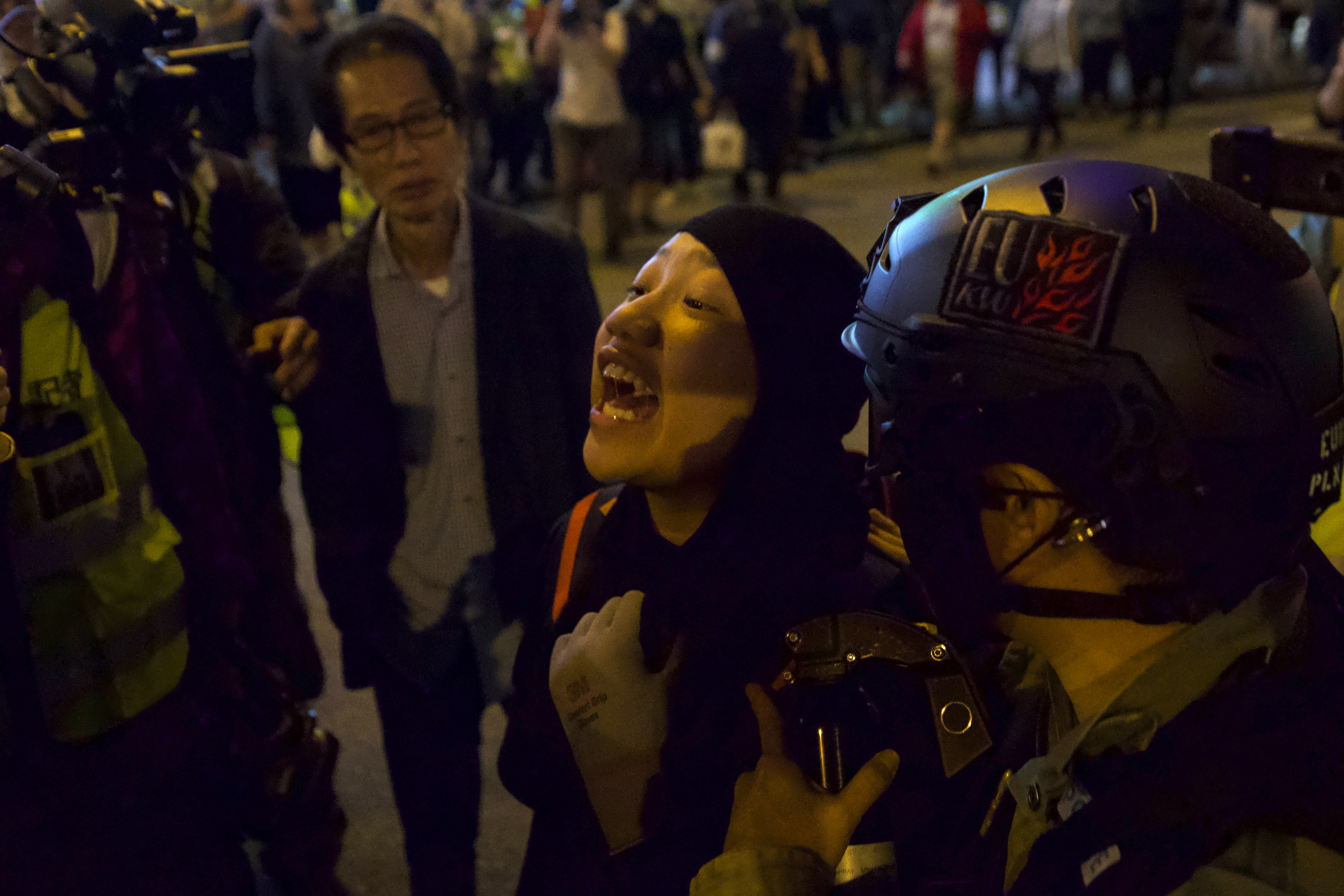 ---
---
Secondary-school students and retirees joined forces to protest in Hong Kong on Saturday, the first of several weekend rallies planned across the city, as pro-democracy activists vowed to battle what they say are police brutality and unlawful arrests.
A top Hong Kong official said the government was looking into setting up an independent committee to review the handling of the crisis, which has seen increasingly violent demonstrations since starting more than five months ago.
Hong Kong has seen relative calm since local elections last week delivered an overwhelming victory to pro-democracy candidates. Still, activists appear keen to maintain the momentum of their movement.
"I came out for the peaceful protest in June when there was more than one million people, but the government did not listen to our demands," said a 71-year-old woman in Hong Kong's Central district, who only gave her name as Ponn.
She brought her own plastic stool to join a cross-generational protest of a few hundred people at the city's Chater Garden. Elderly Hong Kongers, some with visors and canes, stood not far from young, black-clad protesters.
All listened to pro-democracy speakers in a gathering marked by a festive mood.
"I have seen so much police brutality and unlawful arrests.This is not the Hong Kong I know. I came today because I want the government to know that we are not happy with what they have done to our generation," said Ponn, who attended with her daughter and son-in-law.
In Saturday's first rally, at one point the crowd in the park rose to sing "Glory to Hong Kong", which has become the unofficial anthem of protests. Many of them put their hands in the air with five fingers outstretched, a symbol of the pro-democracy movement.
"My mum asked me to come and protect her. So I came with my husband."