Dmitri Muratov's Nobel medal sells for $103m
The proceeds from the auction will go to Unicef to aid Ukrainian children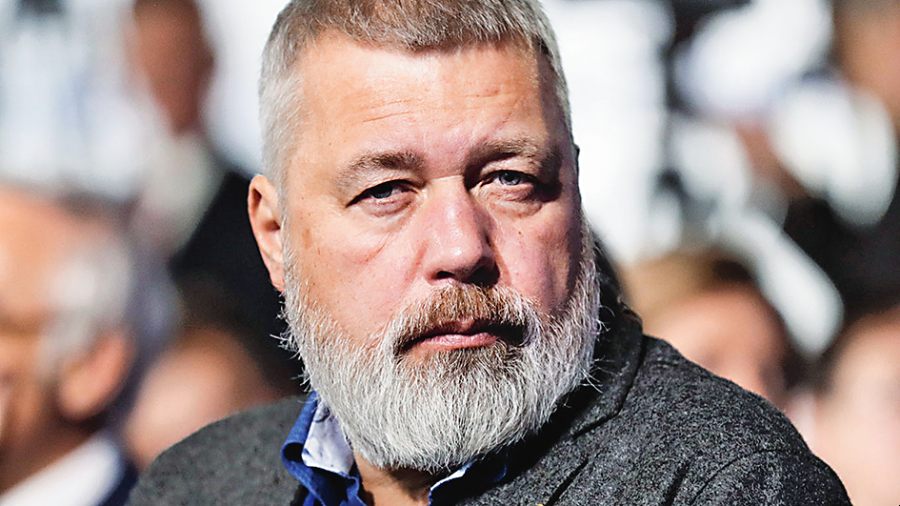 Dmitri Muratov
File Photo
---
Published 22.06.22, 12:42 AM
|
---
The Nobel Peace Prize put up for auction by the Russian journalist Dmitri A. Muratov to help Ukrainian refugees sold Monday night for $103.5 million to an anonymous buyer, obliterating the record for a Nobel medal.
The proceeds from the auction will go to Unicef to aid Ukrainian children and their families displaced by Russia's invasion of their country.
Muratov is the editor in chief of the independent newspaper Novaya Gazeta, which suspended publication in March in response to the Kremlin's increasingly draconian press laws. In an interview with The New York Times last month, he said he was inspired to auction the award he won last year by the Danish physicist Niels Bohr, who sold his medal to help civilian relief in Finland following the Soviet invasion of that country.
"We hope that this will serve as an example for other people like a flash mob, for other people to auction their valuable possessions, their heirlooms, to help refugees, Ukrainian refugees around the world," Muratov said in a speech from the stage before the bidding began.
The previous record for auctioning off a Nobel medal came in 2014, when the prize belonging to James Watson, who shared in the discovery of the double-helix structure of DNA, sold for $4.1 million.
Heritage Auctions, which handled the sale of  Muratov's medal, has sold five former Nobel Prizes, including the one awarded to Watson's co-discoverer, Francis Crick. That medal sold for $2.27 million in 2013.
(New York Times News Service)