Vaccine will be ready by November: China
A senior health official said that 'current progress has been very smooth' for candidates in the final stage of clinical trials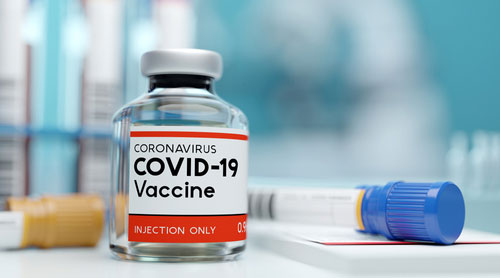 China now has five vaccine candidates in late-stage clinical trials, including one being developed in collaboration with other countries
Shutterstock
---
New York
|
Published 16.09.20, 02:39 AM
|
---
A senior Chinese health official said a coronavirus vaccine could be available to the public in China as early as November, the state news media reported on Tuesday.
Dr Wu Guizhen, the chief expert for biosafety at the Chinese Center for Disease Control and Prevention, told the state broadcaster CCTV that "ordinary people" in China could be given the vaccine in November or December.
"Current progress has been very smooth" for vaccine candidates in the final stage of clinical trials, she said.
China now has five vaccine candidates in late-stage clinical trials, including one being developed in collaboration with other countries, Dr Wu said. Two production factories have been approved for manufacturing, and a third is in the approval process, she said. China, the world's largest vaccine producer, has put the prospect of a Covid-19 vaccine at the centre of a diplomatic charm offensive.
China has already approved at least two experimental vaccines under an emergency use programme, which began this summer with soldiers and employees of state-owned companies and has quietly expanded to include health care workers.
Dr Wu, who said she was still doing well after receiving one of the experimental vaccines in April, said she expected them to remain effective for one to three years. Dr Wu's estimate that a vaccine could be ready in November is not far-off from predictions made by President Trump. His administration has told state officials to be ready to start distributing one as soon as October.