12 new cases per million people over a week
Sweden's light touch lowers cases
The Nordic country now has a lower coronavirus case rate than those of Denmark and Norway for the first time since March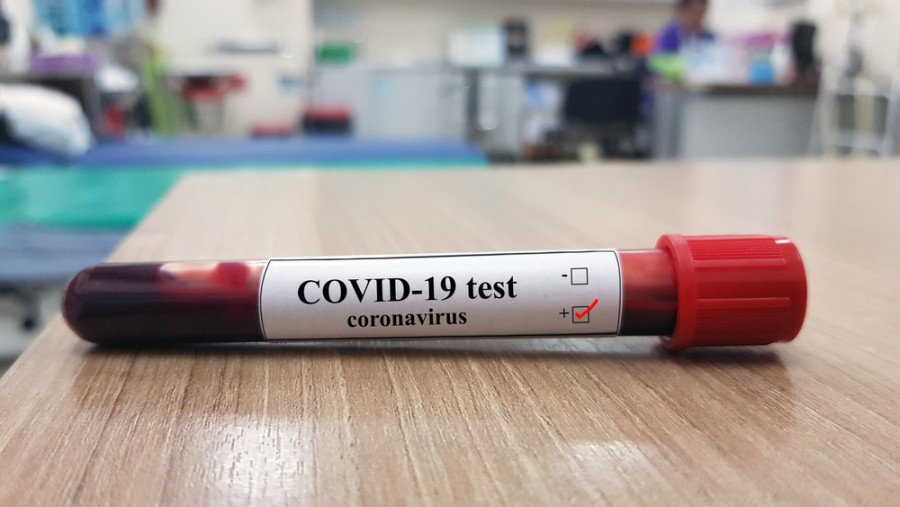 ---
|
Sweden
|
Published 06.09.20, 05:37 AM
---
Sweden, whose Covid-19 death rate soared above its locked-down Scandinavian neighbours at the peak of the pandemic, now has a lower case rate than those of Denmark and Norway for the first time since March.
Anders Tegnell, the country's state epidemiologist, said: "Sweden has gone from being one of the countries with the most infection in Europe, to one of those with the least infection in Europe, while many other countries have seen a rather dramatic increase."
For those like Dr Tegnell, who have stood by Sweden's light-touch lockdown strategy despite the country briefly suffering the highest per capita death rate in the world, in May, the numbers vindicate the approach.
"What we see now is that the sustainable policy might be slower in getting results, but it will get results eventually," Dr Tegnell said.
"And then we also hope that the result will be more stable."
According to numbers submitted to the European Centre for Disease Prevention and Control (ECDC), Sweden registered an average of 12 new cases per million people over the past week, compared to 18 for Denmark and 14 for Norway.
The number of deaths is currently averaging at two to three per day, down from the peak of more than 100 a day it suffered in mid-April.
Denmark registered 179 new cases of coronavirus on Thursday, the highest daily number in more than four months. Stockholm, the centre of Sweden's pandemic in April and May, registered the lowest number of new cases since March last week.
Moreover, a test last week of 2,500 randomly selected people found that not one had an active Covid-19 infection, compared to 0.9 per cent at the end of April and 0.3 per cent at the end of May.
"We interpret this as meaning there is not currently a widespread infection among people who do not have symptoms," said Karin Tegmark Wisell of the Public Health Agency of Sweden (PHAS).
Unlike Denmark and Norway, Sweden never instituted a lockdown, keeping kindergartens, most schools, bars, restaurants, shops and offices open throughout the pandemic. The PHAS, which sets the strategy, judged that it was better to rely on voluntary social distancing and self-isolation measures.
Sweden's decline in cases comes as many of the European countries that used strict lockdowns to control the pandemic are struggling to prevent cases rising now that restrictions have been lifted.
Dr Tegnell said he believed that grandparents in Sweden, who have been advised to
stay isolated and avoid contact with grandchildren and children, may now be able to celebrate Christmas.
Sweden has so far reported 5,832 deaths due to coronavirus, more than six times as many as Denmark (264) and Norway (626) combined. Sweden is carrying out fewer tests per capita than Denmark and Norway, with an average of 1.2 per 1,000 people at the end of last month, compared to 2.2 in Norway and 5.9 in Denmark.
Lena Einhorn, a virologist and leading critic of Sweden's strategy, said it did not make sense to compare case numbers because of these discrepancies, and said it is very unlikely that the countries will ever reach Sweden's death rate.
"I think that's impossible because treatments are getting better, we will hopefully have a vaccine by the beginning of next year, and they are so far behind us," she said.
Søren Riis Paludan, a professor at Denmark's Aarhus University specialising in viral infections, said the recent rise in cases in Denmark had been amplified by the country's high level of testing. It was too early, he added, to judge whether Sweden having more cases had led to more immunity.
The Daily Telegraph