Leaders pledge $8bn for vaccine, US opts out
For Romania, it was $200,000 and for Canada, $850 million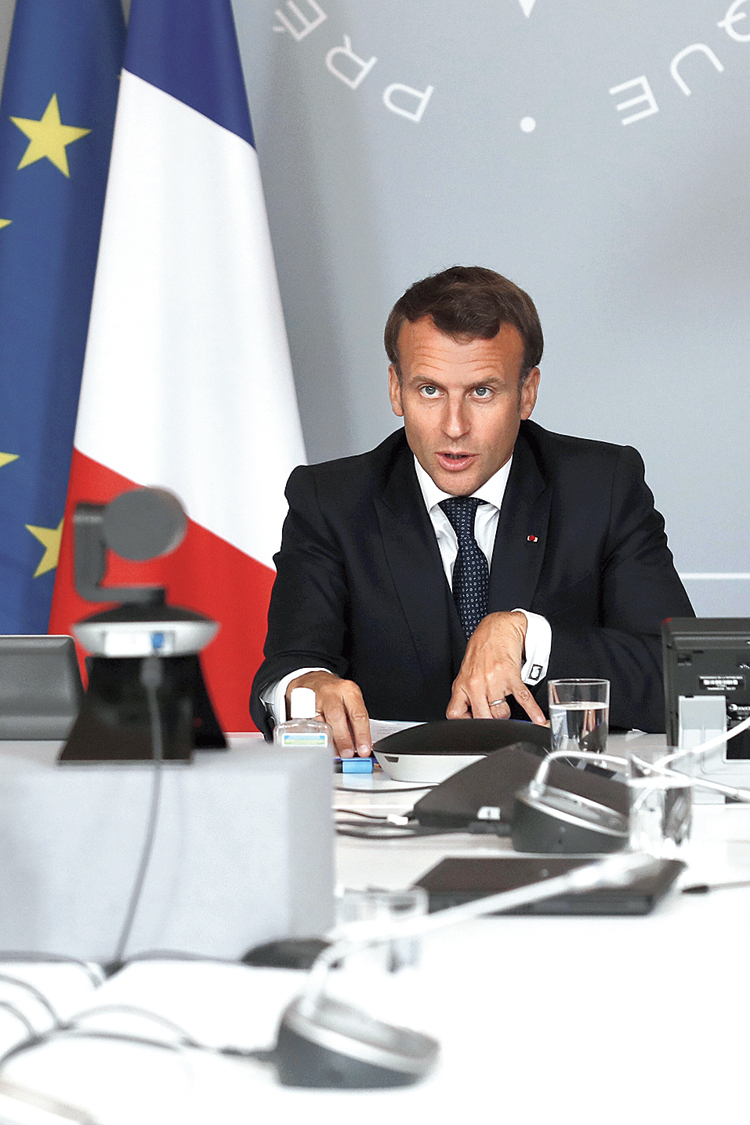 French President Emmanuel Macron speaks during an international videoconference on vaccination at the Elysee Palace in Paris.
(AP)
---
Brussels
|
Published 05.05.20, 09:42 PM
|
---
Prime Ministers, a king, a prince and Madonna all chipped in to an $8 billion pot to fund a coronavirus vaccine.
President Trump skipped the chance to contribute, with officials in his administration noting that the US is pouring billions of dollars into its own research efforts.
A fundraising conference on Monday organised by the EU brought pledges from countries around the world — from Japan to Canada, Australia to Norway — to fund laboratories that have promising leads in developing and producing a vaccine.
For more than three hours, one by one, global leaders said a few words over video link and offered their nations' contribution, small or large, whatever they could muster. For Romania, it was $200,000. For Canada, $850 million.
It was a rare show of global leadership on the part of the Europeans, and a late-hour attempt at international coordination. Countries the world over have been pursuing divergent — and often competing — approaches to tackling the pandemic.
While the EU may have led this global fund-raising effort, the bloc has struggled to get its own 27 members on the same page with health, travel and financial measures to respond to the coronavirus crisis. And the details of how the money will be distributed still remain to be sorted out. The European Commission, the executive branch of the EU that spearheaded the initiative, said the money would be spent over the next two years to support promising initiatives around the globe.