COP26 draft pact urges measures to achieve climate goal on emissions
The draft document appeals nations to "strengthen the 2030 targets in their nationally-determined contributions, as necessary to align with the Paris Agreement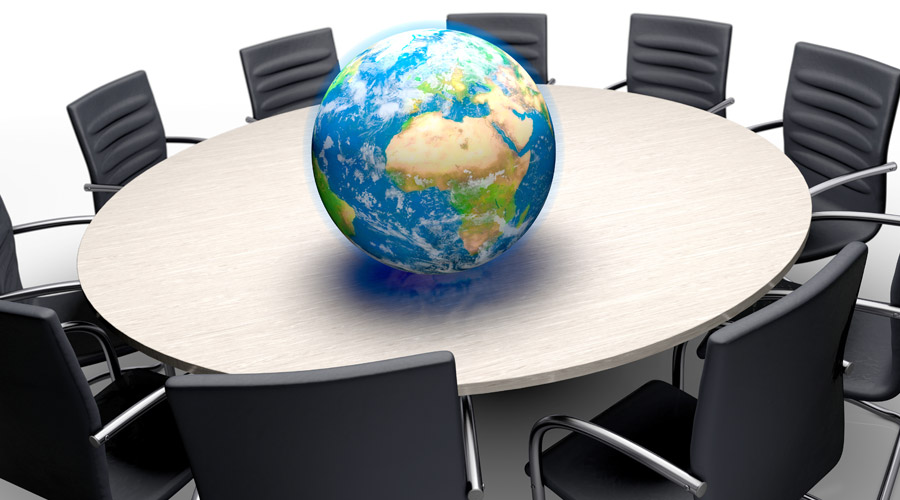 ---
Glasgow
|
Published 11.11.21, 01:10 AM
|
---
The UN climate agency on Wednesday released a draft of an accord that urges countries to "revisit and strengthen" in the next year their plans for cutting planet-warming greenhouse gas emissions.
The document marks an initial agreement among some 200 nations that will be used as a template to strike a deal as the two-week global climate summit in Glasgow nears its end on Friday.
In addition to calling on countries to set more aggressive goals for cutting emissions, it urges nations to "to accelerate the phasing out" of coal and to stop subsidising other oil and gas. It also asks them to set policies to stop adding greenhouse gases "by or around mid-century" to help keep global warming at relatively safe levels.
Still, a lack of firm deadlines and enforcement mechanisms in the document pointed to the hurdles ahead as negotiators try to reach a consensus at the summit known as COP26, where a primary goal is to agree on stronger action to keep the average global temperature rise to 1.5 degrees Celsius, compared to pre-industrial levels.
Beyond that threshold, scientists say, the likelihood significantly increases of deadly heat waves, droughts, wildfires, floods and species extinction. The planet has already warmed by 1.1 degrees Celsius.
David Waskow at the World Resources Institute, a Washington think tank, said that the draft lacks a "clear sense" that limiting temperature rise to 1.5 degrees is a global target, and that the language urging countries to toughen their emissions goals is vague and non-binding.
Still, he called it a positive step that is "very much in line" with the commitments that vulnerable nations have been seeking from heavily polluting countries. The US under President Biden has pledged to cut emissions 50 to 52 percent below 2005 levels by the end of this decade.
China, the world's largest climate polluter, has said its emissions will peak before 2030 and Russia has made a vague pledge to stop adding greenhouse gases to the atmosphere by 2060 — but analysts say the goals of both countries are insufficient for getting the planet on a 1.5-degree trajectory.
On Tuesday, UN researchers released a report that found that under countries' current pledges to reduce emissions, the Earth is on track to warm about 2.5 degrees Celsius (4.5 degrees Fahrenheit), a full degree beyond the goal outlined in the draft.
Prime Minister Boris Johnson of Britain, whose nation is hosting the summit, was expected to appear in Glasgow on Wednesday to urge ministers and negotiators to seize the moment and craft a final, ambitious agreement.
"Negotiating teams are doing the hard yards in these final days of COP26 to turn promises into action on climate change," Boris said before he arrived. "This is bigger than any one country and it is time for nations to put aside differences and come together for our planet and our people."
The Glasgow conference began with hopes of building on the accord struck in Paris in 2015, the first time nearly every country on the planet committed to lowering greenhouse gas emissions to help stave off the severest effects of climate change.
The draft document released on Wednesday urges nations to "revisit and strengthen the 2030 targets in their nationally-determined contributions, as necessary to align with the Paris Agreement temperature goal by the end of 2022".
While it calls for countries to phase out fossil fuels, it does not offer any firm timelines. And it calls upon rich countries to "urgently scale up their provision of climate finance" to help developing nations adapt to global warming, without setting targets or enforcement mechanisms.
New York Times News Service