Burning munitions hit Azovstal steel plant in Mariupol
According to a British military expert it either is an attack with phosphorus or incendiary weapons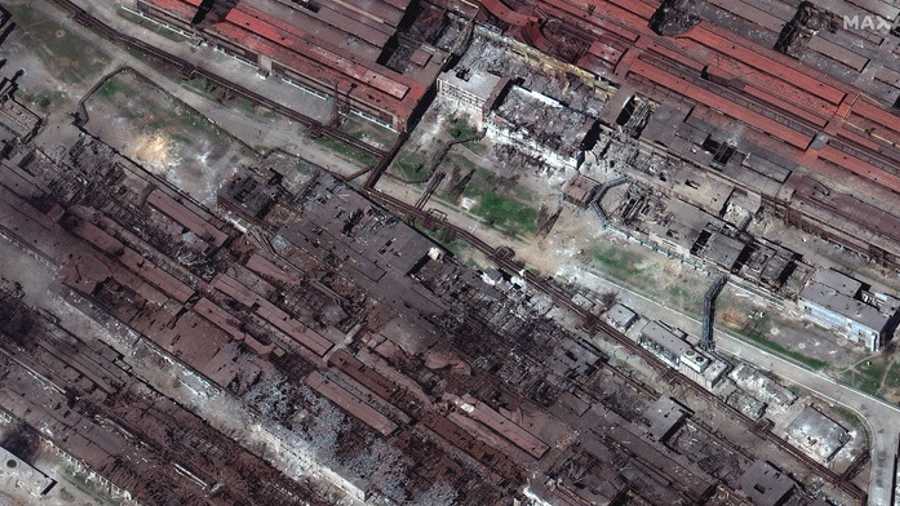 Azovstal steel works
File Picture
---
London
|
Published 16.05.22, 01:27 AM
|
---
White brightly burning munitions were shown cascading down on the Azovstal steel works in the Ukrainian port city of Mariupol in what a British military expert said looked like either an attack with phosphorus or incendiary weapons.
Reuters was not able to immediately identify the type of munitions being used or when the video was taken. It was posted on Sunday on the Telegram messaging app by Alexander Khodakovsky, a commander of the pro-Russian self-proclaimed republic of Donetsk. "If you didn't know what it is and for what purpose — you could say that it's even beautiful," Khodakovsky said in a message beside the video.
It was not clear which forces had fired the munitions, or from where.
White phosphorus munitions can be used on battlefields to make smoke screens, generate illumination, mark targets or burn bunkers and buildings.
Human rights groups have urged a ban on the use of phosphorus munitions because of the severe burns they cause.
Hamish Stephen de Bretton-Gordon, a former commanding officer of Britain's Joint Chemical, Biological, Radiological and Nuclear Regiment, said it looked very like phosphorus in the video, but only a sample could give absolute confirmation. Reuters
"It does look very much like white phosphorus rockets or artillery shells which are exploding just above the ground or upon the ground," he told Reuters.
"It could possibly be Russian incendiary rockets as well but I have certainly seen a lot of white phosphorus in particularly Syria and it looks very much like that to me," he said.
While some Ukrainian fighters are still in bunkers at the steel plant, civilians have been evacuated.