Prequel to A Woman of Substance
Indian TV episode behind her, Barbara opens new chapter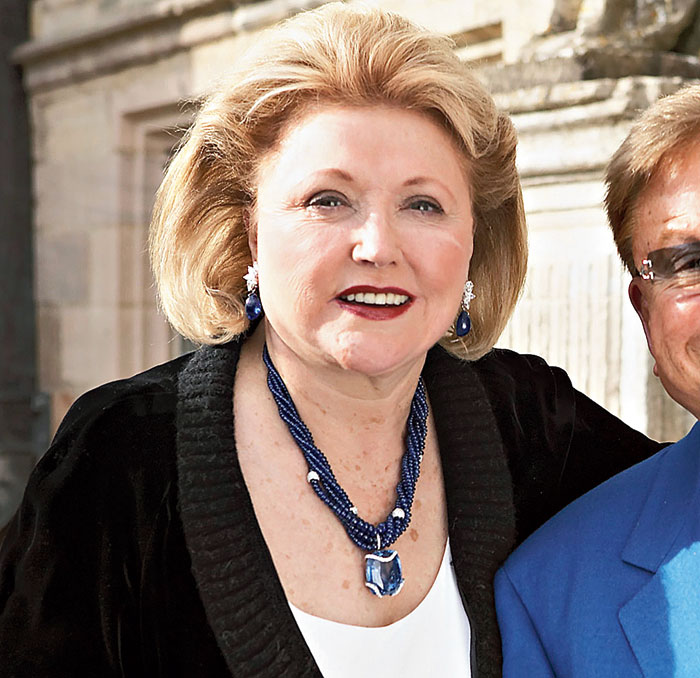 Best-selling author Barbara Taylor Bradford
Telegraph picture
---
London
|
Published 22.11.19, 08:24 PM
|
---
Best-selling author Barbara Taylor Bradford has announced she is writing a prequel to her first and best-known novel, A Woman of Substance, which she once said had been ripped off by an Indian TV company but she was unable to convince a Calcutta court.
The prequel, Blackie and Emma, will be brought out by HarperCollins next year.
A Woman of Substance, which is held up to be something of a publishing phenomenon since it made its debut 40 years ago in 1979, has sold 30 million copies worldwide.
It is not hard to understand the appeal of its rags to riches story, which takes the protagonist Emma Harte from kitchen maid at Fairley Hall in Yorkshire to the owner of a small shop and ultimately the head of the world's biggest department store.
The author has said: "I write about mostly ordinary women who go on to achieve the extraordinary."
In May 2003, Barbara and her husband flew to Calcutta after being alerted by a fan about Sahara TV's plan to produce a 262-episode series, Karisma: A Miracle of Destiny,which was built round the idea of a street sweeper, Karisma, rising to become boss of an international corporation.
The Indian series, which Barbara felt had been lifted wholesale from her novel, starred Karishma Kapoor in the title role.
By the time Barbara sued the Mumbai-based Sahara Media Entertainment, 70 episodes were already in the can. An appeal court in Calcutta ruled against Barbara and ordered her to pay Rs 150,000 in damages.
When The Telegraph met Barbara a few years ago in London, when she was the chief guest at a gathering of the Romantic Novelists' Association, she said she had distinctly unromantic memories of India: "I want to put all that behind me."
Much has changed in her life. She is now 86 and written 35 novels which have been translated into 40 languages and sold more than 92 million copies in 90 countries.
Ten of her books have been adapted for television. A Woman of Substance was part of a trilogy, which was adapted for TV in 1985 with a cast that included Jenny Seagrove, Liam Neeson, Sir Anthony Hopkins and Deborah Kerr.
It was the death of her husband earlier this year after 55 years of marriage that made Barbara think of a prequel. He had told her: "Keep writing if anything happens to me, it's your solace as well as your career."
"Bob was by my side at the beginning when I wrote A Woman of Substance," Barbara said, "and I felt compelled to tell Blackie's story…. I rather like the idea of visiting Blackie again and inventing a life we never saw, and seeing Emma again".
The prequel will set Emma Harte and her close friend, Blackie O'Neill, five years before their initial encounter in A Woman of Substance. It will tell the tale of Blackie, 13, who faces an uncertain future in rural Co Kerry, Ireland.
Orphaned and alone, he has just buried his sister Bronagh and must leave home to set sail for England in search of a better life with his mother's brother in Leeds. Before long, the youth roaming the Yorkshire Moors will meet Emma.
HarperCollins said that it would reveal the "true" Blackie O'Neill — "his tumultuous life, the obstacles facing him, the desire he has to throw off the impotence of poverty and move up in the world. Like his friend Emma, he is ambitious, driven, disciplined, and determined to make it to the top".