Arrests across US, Washington mayor warns of violence
The Capitol complex remained cut off from its surroundings on Sunday night by troop deployments and an imposing scrim of seven-foot-tall, unscalable fencing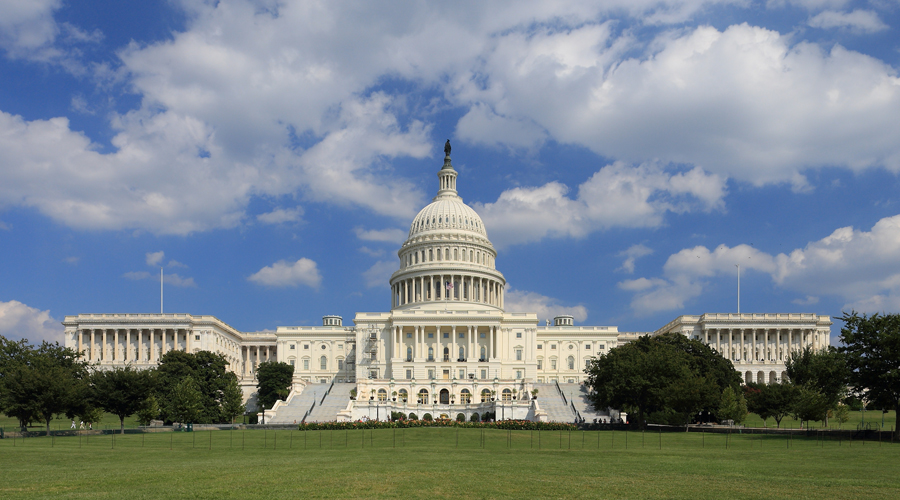 ---
|
New York
|
Published 12.01.21, 02:08 AM
---
Federal and local authorities across the country pressed their hunt this weekend for the members of the angry mob that stormed the Capitol building last Wednesday, as Washington's mayor issued an urgent appeal to start preparing immediately for more potential violence before, during and after the inauguration of President-elect Joseph R. Biden Jr.
Following one of the most stunning security lapses in the city's history, mayor Muriel E. Bowser sent a firmly worded letter on Saturday to the department of homeland security, asking officials to move up to Monday the implementation of heightened security measures that are otherwise set to begin on January 19, just one day before Biden's swearing-in.
Bowser's call to action, which came as law enforcement officers in several states made arrests related to the assault on the Capitol, was echoed on Sunday by Senator Roy Blunt, the Missouri Republican who is charged with overseeing the planning of the inaugural celebration.
The Capitol complex, typically a hive of activity, remained cut off from its surroundings on Sunday night by troop deployments and an imposing scrim of seven-foot-tall, unscalable fencing.
Still in shock from the worst breach of the building in more than two centuries, lawmakers were expected to turn their attention to a second slate of impeachment charges against President Trump, who has said little about the rampage he helped incite — in part because social media companies, like Twitter and Facebook, have either banned him or severely limited his use of their platforms.
Security experts warned this weekend that some far-Right extremist groups have now started to focus attention on Inauguration Day and are already discussing an assault similar to the one on the Capitol, which led to the sacking of congressional offices and the deaths of at least five people, including a Capitol Police officer.
As of Sunday, nearly 400 people had joined a private group online dedicated to what is being billed as the "Million Militia March", an event scheduled to take place in Washington on January 20.
Violent chatter
On Parler, a social media site popular on the far-Right that is in danger of being taken offline because of rampant talk of violence, commenters were debating what tools they should bring to the march, mentioning everything from baseball bats to body armour to assault rifles.
"We took the building once," one person posted. "We can take it again."
While most of the chatter online appears to be directed toward Inauguration Day, some on the right have argued that pro-Trump activists should instead gather once again on Capitol Hill and hold other rallies in cities outside Washington on January 17. Over the weekend, fliers began to circulate on Parler and in private groups on the chatting services WhatsApp and Signal, calling for an "Armed march on Capitol Hill and all state capitols" at noon that day.
"I'd like to come to this, but want to know, does our President want us there?" asked one person on the social media site Gab. "Awaiting instructions."
In a statement, the US Secret Service, which is responsible for security at the inauguration, said the inauguration was "a foundational element of our democracy" and "the safety and security of all those participating" was "of the utmost importance".
New York Times News Service