Afghanistan: Al Qaida can rebuild itself in a year or two, says US
The new timeline is not a radical shift, but reflects the reality that the Taliban have a limited ability to control the borders of the country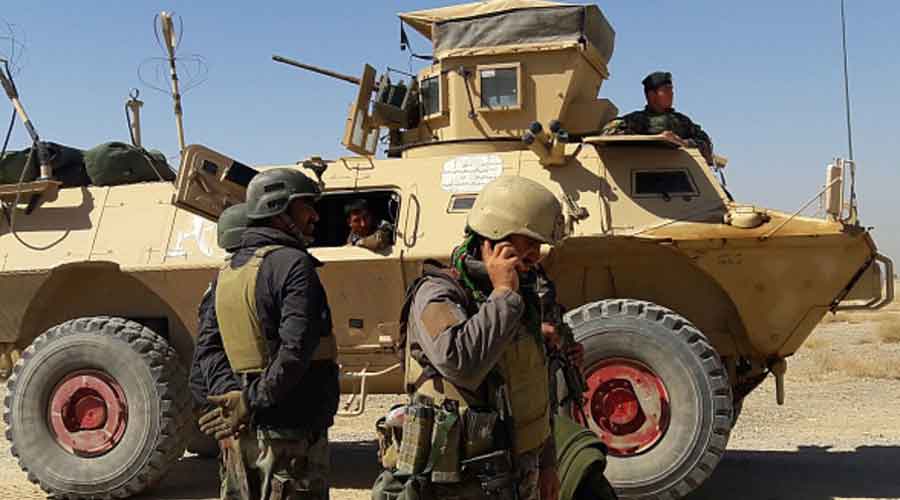 ---
New York
|
Published 15.09.21, 01:37 AM
|
---
Al Qaida could rebuild inside Afghanistan within one to two years, top intelligence officials said on Tuesday, noting that some members of the terror group have already returned to the country.
Earlier in the year, top Pentagon officials said Al Qaida could reconstitute within two years, then told lawmakers after the fall of the Afghanistan government they were revising that timeline.
The new timeline is not a radical shift, but reflects the reality that the Taliban have a limited ability to control the borders of Afghanistan. While the Taliban have long fought the Islamic State affiliate, they are established allies of al Qaida. Though the Taliban pledged in the February 2020 peace agreement with the US not to let Afghanistan be used by terror groups, analysts have said such promises ring hollow.
"The current assessment probably conservatively is one to two years for al Qaida to build some capability to at least threaten the homeland," Lieutenant General Scott D. Berrier, the director of the Defence Intelligence Agency said on Tuesday at the annual Intelligence and National Security Summit.
David S. Cohen, the deputy director of the CIA, said the difficult part of the timeline question was to know when al Qaida or the IS affiliate in Afghanistan would "have the capability to go to strike the homeland" before they could be detected. The CIA is keeping a keen watch of "some potential movement of al Qaida to Afghanistan", Cohen said.
Cohen did not identify specific Qaida members who have travelled back to Afghanistan since the fall of the American-backed government. But Osama bin Laden's former security chief, Amin al Haq, who served with bin Laden during the battle of Tora Bora, was seen on video returning to the Afghan province of Nangarhar last month.
On Monday, speaking at the same conference, Avril D. Haines, the director of national intelligence, said that Afghanistan was not the greatest terror threat facing the US. Yemen, Somalia, Syria and Iraq, she said, all posed more substantial threats. The CIA will have to increase its reliance on collecting intelligence from afar, in so-called "over the horizon" operations, Cohen said.
He added the agency hoped to do its work — including rebuilding informant networks — closer to Afghanistan. "We will also look for ways to work from within the horizon, to the extent that is possible," he said.
Ramping up that intelligence collection in Afghanistan will have to occur, General Berrier said, at the same time as agencies improve their ability to monitor China and Russia.
"We're thinking about ways to gain access back into Afghanistan with all kinds of sources," the general said. But he added, "We have to be careful to balance these very scarce resources with this pivot to China, and to Russia."
Julian E. Barnes is a national security reporter based in Washington, covering the intelligence agencies. Before joining The Times in 2018, he wrote about security matters for The Wall Street Journal. 
New York Times News Service