23 people dead in Chile's raging wildfires
979 people have been injured in the fires caused by a scorching summer heat wave which forced more than 1,100 people to seek refuge in shelters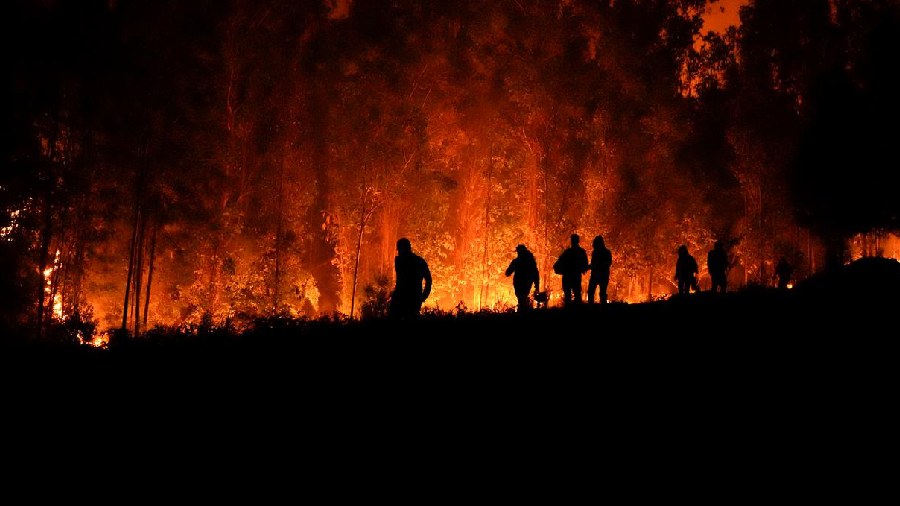 Forest fires in Chile
Deutsche Welle
---
Published 05.02.23, 02:06 PM
|
---
Forest fires in Chile have killed 23 people, authorities said on Saturday.
Deputy Interior Minister Manuel Monsalve said 979 people have also been injured in the fires caused by a scorching summer heat wave. The fires in south-central Chile have also forced more than 1,100 people to seek refuge in shelters.
On Saturday, government officials extended an emergency order to the southern region of Araucania. The Biobio and Nuble regions are already under emergency orders, enabling soldiers and other resources to be deployed to battle the fires.
People flee spreading blazes
The fires destroyed at least 88 homes and swept through 47,000 hectares (116,000 acres) of forest, official reports said.
"I left with what I had on," said Carolina Torres, who had to flee from the city of Puren in the south. "I think everyone here did the same thing because the winds shifted and you just had to grab everything right away."
Around 75 planes and 2,300 firemen have all been deployed in the region.
The fires have resulted in the death of one firefighter and injuries to at least eight others. Meanwhile, two crew members of a helicopter were killed in a crash while fighting the blazes, officials said.
In 2017, fires in the same region claimed the lives of 11 people and damaged 1,500 houses.
Climate change causing fires
National forestry agency CONAF reported on Saturday that 80 of 231 total wildfires are being actively battled, while 151 of them are under control. This included the 16 that began earlier that day.
On Friday, President Gabriel Boric cut traveled to affected areas of Nuble and Biobio. He promised all necessary government help required.
According to Interior Minister Carolina Toha, fire conditions that looked catastrophic three years ago, are becoming more commonplace now.
"We are becoming one of the (nations) most vulnerable to fires, fundamentally due to the evolution of climate change," Toha said.