Worry over East-West safety switches
Platform gadgets can halt trains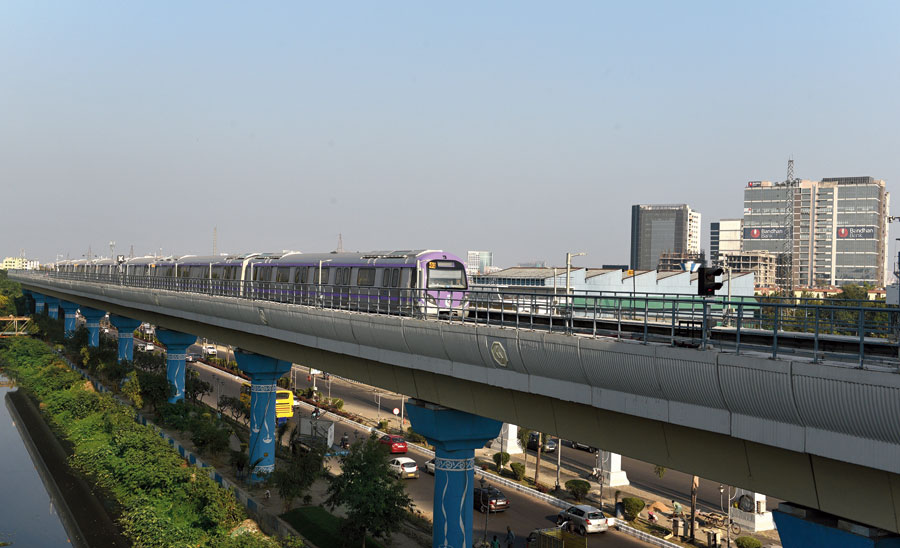 ---
|
Calcutta
|
Published 11.02.20, 09:17 PM
---
The Metro Railway authorities are worried over possible "misuse" of a couple of safety gadgets that can be accessed and operated by passengers at East-West Metro stations.
The first phase of the project — stretching around 5km, between Sector V and the Salt Lake stadium — is to be unveiled on Thursday. The entire East-West corridor will span 16km and connect Sector V with Howrah Maidan, with trains running under the Hooghly river.
The safety features at the stations that the authorities are worried about have switches, which, if pressed, can stall trains. The features are not installed at the stations of the north-south line.
The emergency trip switch has a button with a glass cover. If the cover is removed and the button pressed, power supply to the third rail will be snapped and trains will come to a halt.
Metro trains run on power collected from the third rail.
The other device causing headache to officials is the platform emergency stop plunger, which, too, is protected by a glass cover. "If a passenger opens or breaks the glass cover and presses the button, trains will stop," a Metro official said.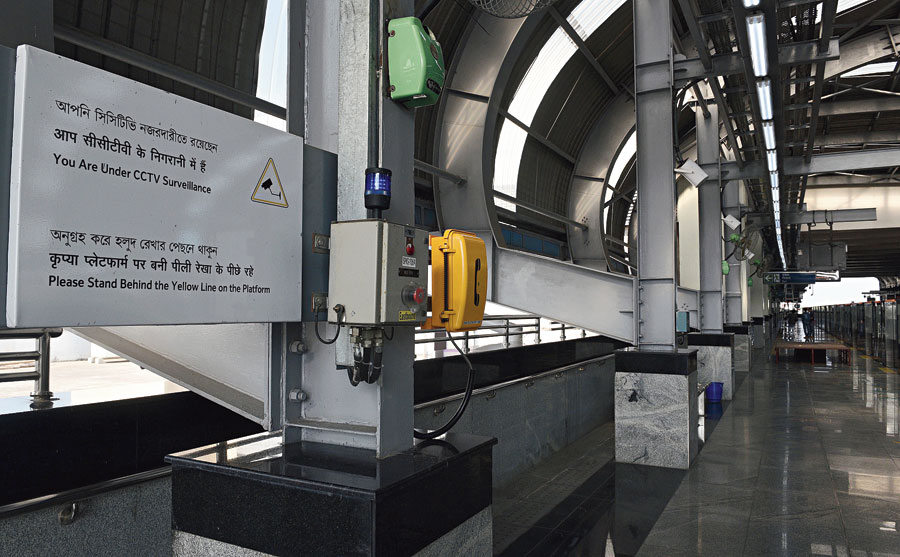 "These are new safety features. Commuters are not familiar with them. These will enhance safety of the trains and passengers but at the same time, we have to ensure they are not misused," said a Metro official.
The officials' worry stems from their experience in north-south Metro. "Every month, on an average, there are four to five incidents of trains coming to a halt because a passenger has pulled the chain. In most cases, the reason for pulling the chain is not genuine," an official said.
In East-West Metro, the official said, it will be almost impossible to track down a passenger who has unlawfully pressed an emergency button on a crowded platform.
"If such incidents happen in increasing frequencies, we may consider introducing fines.... There are boards stating that the platforms are under CCTV surveillance. We hope that will act as a deterrent," the official said.
The authorities are planning to make announcements at the stations about the safety devices and when to use them.