Work to slam brakes on bus accidents: Top cop
Commissioner asks city police to look for ways to make roads safer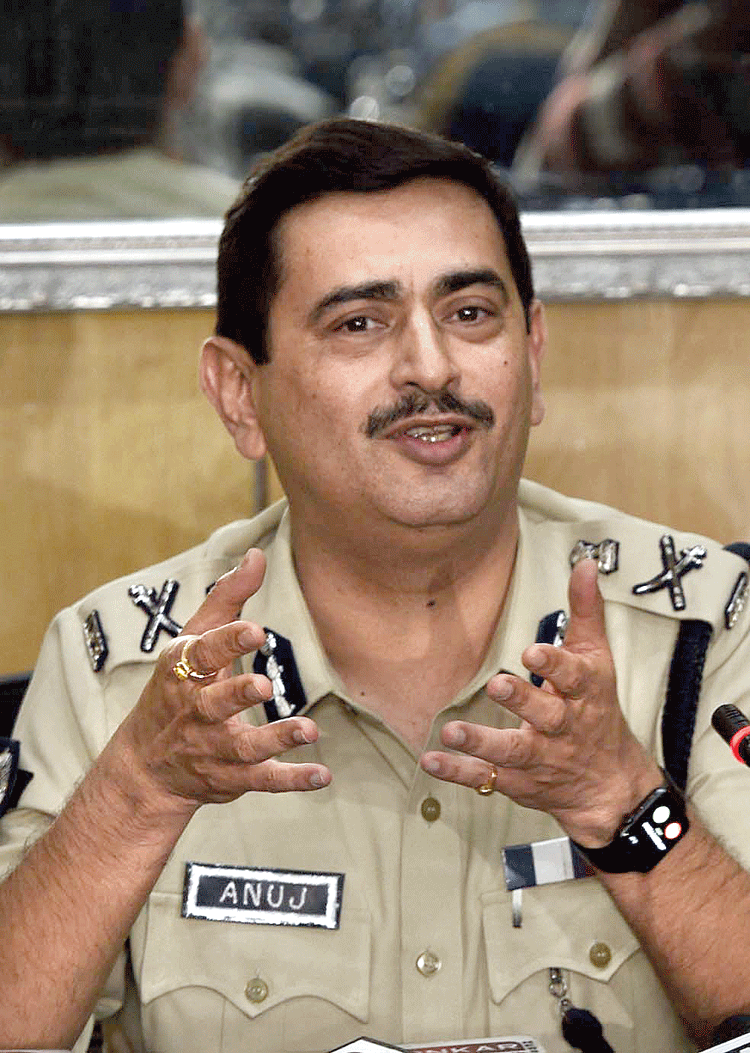 ---
|
Calcutta
|
Published 13.01.20, 08:31 PM
---
Police commissioner Anuj Sharma told his officers at a meeting on Monday that they should focus on reducing the number of bus accidents in the city.
Though the number of fatal accidents in the city has gone down from 294 in 2018 to 267 in 2019, Calcutta police have not been able to curb bus accidents and the count went up in 2019 compared with the year before.
In 2018, 470 accidents involving buses were reported in Calcutta. The number went up to 497 in 2019, according to statistics available in Lalbazar.
Officers who attended the crime conference on Monday — a monthly meeting convened by the police commissioner — said Sharma had asked all officers of the traffic department to explore ways to curb bus accidents in the city.
"All officers (of the traffic department) were asked to search for ways and ideas that could contribute to reducing the number of bus accidents," an officer told Metro.
The number of bus accidents reported last year suggests that on an average, more than one accident involving a bus was reported every day for the entire year.
Last week, a motorcyclist died in a road accident involving a bus on Kidderpore's Remount Road .
Reckless driving, stopping in the middle of the road to drop and pick up passengers, overtaking and carelessness of passengers and pedestrians are some of the reasons that are listed as primary causes for bus accidents.
"Apart from prosecution, suspension of driving licences, awareness drive and arrests for reckless driving, there could be measures like introduction of doors in buses to prevent passengers boarding and alighting the vehicles at random," an officer said.
Another officer pointed out that there were several cases where the driver had failed to spot a pedestrian in front of the vehicle and run over the person. "A blind-spot mirror could reduce this handicap," the officer said.
However, several officers said the primary reason for reckless driving is the revenue model followed by bus owners. In Bengal, all private buses run on commission system, wherein the salaries of the driver and the helper are directly proportional to the number of passengers they pick up.
This not only causes excess load on the buses but also gives rise to the tendency among drivers on the same route to compete.
An officer said speeding and accidents involving buses could be regulated if drivers' and helpers' salaries were regularised and fixed.
A section of the police, however, feel, although government buses had drivers with fixed salaries, they could be equally lawless on the road.
"There has to be joint efforts from more than one agency to curb this menace. Not just the police, but also the transport department that formulates the policies and the civic bodies that are in charge of maintenance of the roads, should do their part to collectively address the problem," said an officer.