Woman missing from train, kidnap suspected
The family was travelling in an AC 2-tier coach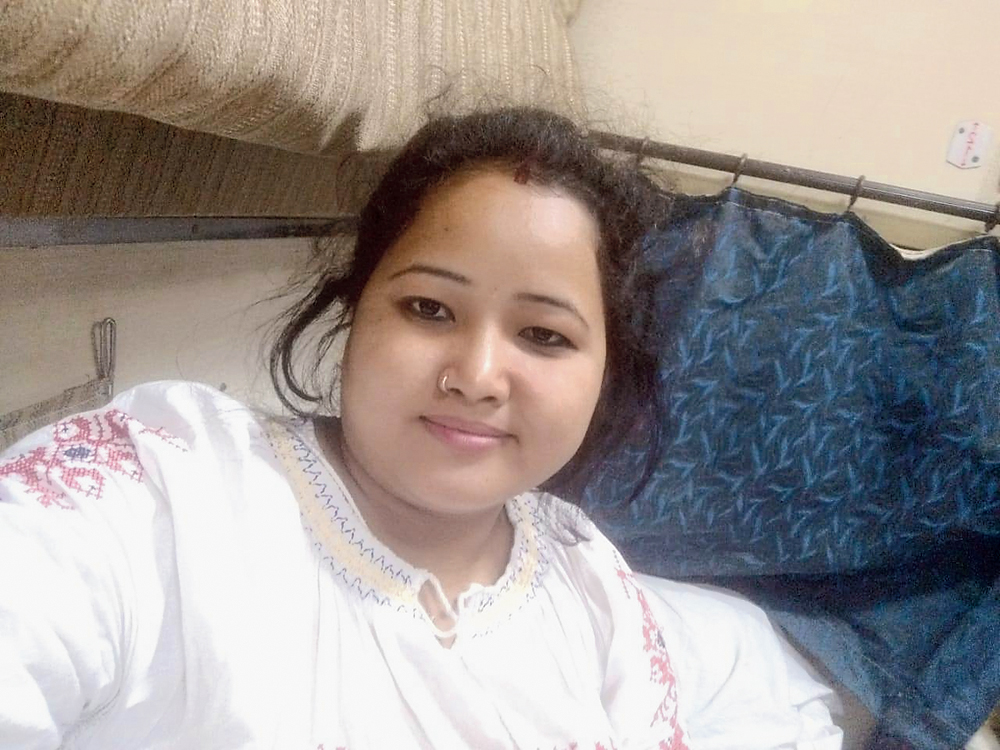 ---
|
Malda
|
Published 02.07.19, 10:29 PM
---
A 23-year-old woman travelling on the Delhi-bound Brahmaputra Mail with her husband, five-year-old son and brother went missing when the train was passing through Jharkhand early on Monday.
The family was travelling in an AC 2-tier coach.
Raju Roy Burman, a resident of Jhuripara in the Dinhata block of Cooch Behar, said he suspected his wife Nilima had been abducted because she had been wearing gold ornaments.
The man filed a complaint with the Government Railway Police at Malda Town station. Officers were not ready to comment on the possible reasons for the woman's disappearance.
Raju, Nilima, their son Mayank and her brother Biswajit Roy had boarded the Dibrugarh-Delhi Brahmaputra Mail at Dhupguri, in Jalpaiguri district, on Sunday evening. "We had our reservations in an AC 2-tier coach," Raju, 30, said on Tuesday.
"All of us were fine. As the train was about to arrive at Barharwa (in Jharkhand) early on Monday, my wife told me she was going to the washroom. She left her handbag and cellphone with me. As she did not come back after quite some time, I started looking for her but could not find her. I woke my brother-in-law up. We searched the entire train but there was no sign of her. We decided to get off at Jamalpur (the next station)," the husband said.
He alleged the GRP did not cooperate with them at Jamalpur. "I then got in touch with my relatives and reached Malda. Had the investigation started immediately, we could have got some clues by now," Raju said.
He reached Malda Town station on Monday night and filed a complaint with the GRP.
"We suspect she has been abducted because she was wearing gold ornaments," said Raju, who runs wholesale business of vegetables and fruits at Bahadurgarh in Haryana.
He came home to Dinhata to attend a family wedding.
Officials at the Malda Town GRP said they had started a probe and were in touch with their counterparts in Jharkhand.
"We will speak to the husband and his brother-in-law to collect more details. Our officers are exploring all possible angles but cannot say right now whether it is a case of abduction," said Bhaskar Pradhan, the inspector-in-charge of Malda Town GRP station.
Raju, however, is convinced his wife was abducted from the train. "Everything was fine and there is no reason for her to vanish like this. I am sure she was abducted," he added.