Bengal govt decides to cut taxes on petrol and diesel by Re 1
Move is expected to somewhat blunt the pro-BJP ecosystem's attempt to cite state taxes whenever fuel prices hike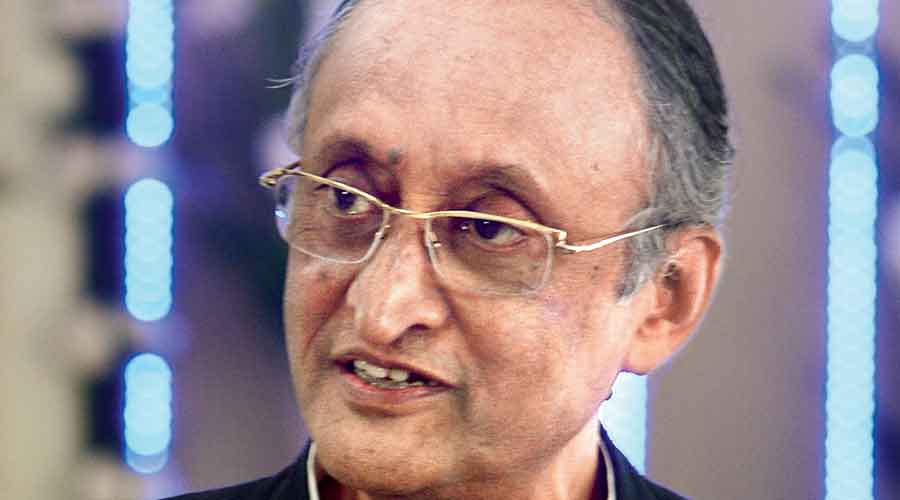 ---
Calcutta
|
Published 22.02.21, 01:33 AM
|
---
The Mamata Banerjee government has decided to cut taxes on petrol and diesel by Re 1 from Tuesday, bringing consumers marginal relief from the soaring fuel prices and piling pressure on Narendra Modi to match his words on the campaign trail before he became Prime Minister with action.
The cut is also expected to somewhat blunt the pro-BJP ecosystem's attempt to cite state taxes whenever fuel price hikes resurrect Modi's Opposition day speeches that have become an embarrassment now.
Bengal finance minister Amit Mitra said the decision was taken in consultation with the chief minister. He said the cut, which comes at a time the state government is grappling with financial challenges stemming from Cyclone Amphan and Covid, was meant to "reduce the common man's burden".
The notification is scheduled to be issued on Monday morning. Mitra tweeted on Sunday evening that the rebate would be in effect till June 30.
Petrol and diesel prices at Calcutta's retail pumps stood at Rs 91.78 a litre and Rs 84.56 a litre, respectively, on Sunday. The prices were not increased on Sunday night, breaking a 12-day streak.
If the Centre-run oil companies do not raise prices by Monday night, Calcuttans can buy petrol for Rs 90.78 a litre and diesel for Rs 83.56 a litre from Monday-Tuesday midnight.
"It's a small relief but will be useful to all, especially the farmers who use diesel to run pumps (to water their fields)," Mitra said.
He said the state earned Rs 18.46 a litre on petrol and Rs 12.57 a litre on diesel from sales tax, as on Sunday. "We are reducing our share of taxes by Re 1."
The Centre now collects Rs 32.90 per litre of petrol and Rs 31.80 per litre of diesel. But it shares only a small part of this with the states as it collects the lion's share of the levy in the form of a cess, bypassing the formula for devolution of central taxes.
The cess now stands at Rs 20.50 a litre on petrol and Rs 22 a litre on diesel, accounting for 62 per cent and 69 per cent of the central tax collection, respectively, on these two fuels.
Bengal imposes sales tax at 25 per cent and 17 per cent on petrol and diesel, respectively. On top of that, it collects a Re 1 cess per litre on both fuels.
Mitra had a word of advice for his central counterpart Nirmala Sitharaman, who has called for a Centre-state effort to tackle the rising fuel prices. She told an event in Chennai that the escalating prices had put her in a "dharm sankat" (moral dilemma).
"We are ready to discuss anything. But first they should bring down the tax collection at par with our level before nudging us to cut tax. We have put our money where our mouth is, let her do the same," Mitra said.
Fuel prices began their upward journey on November 20 last year on the back of strengthening crude oil prices. However, the Centre did not reduce the excise duty and cess which it had hiked on May 6, 2020, to capitalise on the falling crude prices around that time.
Crude oil prices have rebounded since then in the international market — with the Indian crude imports jumping from an average $19.9 a barrel in April 2020 to $54.79 a barrel in January 2021.
Sunday's petrol price of Rs 91.78 a litre at Calcutta's retail pumps reflects a rise of Rs 9.19 a litre, or 11 per cent, in the three months since November 21, 2020, when the fuel cost Rs 82.59 a litre.
The rise in diesel prices from Rs 73.99 a litre to Rs 84.56 a litre over the same period marks an increase of Rs 10.57 a litre or 14 per cent.
In the past, the Narendra Modi government had cut oil prices ahead of elections. In 2018, then finance minister Arun Jaitley had reduced petrol and diesel prices by Rs 2.5 a litre ahead of Assembly elections in five states.
While the taxes were cut by Rs 1.5 a litre, the Centre had asked the public sector oil companies to reduce prices by Re 1 a litre. Some of the BJP-ruled states had effected a matching reduction in their taxes too.