Wanted, a Calcutta Durga Puja befitting the standing of the guest
Sources said Shah himself had expressed a desire to open at least 2 to 3 pujas in Bengal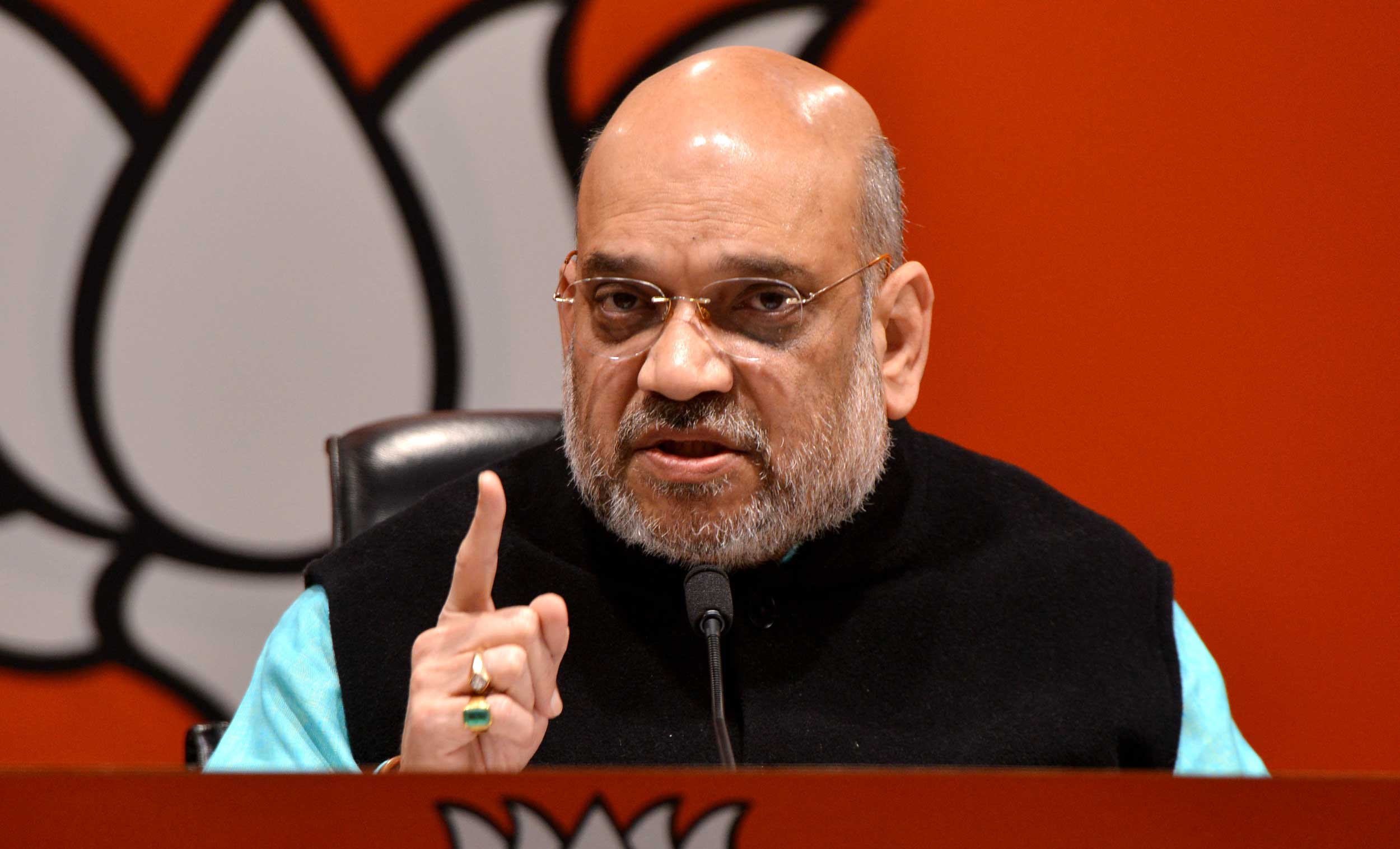 ---
|
Calcutta
|
Published 16.09.19, 07:19 PM
---
The Bengal BJP is looking for a "big-ticket" Durga Puja in Calcutta for Union home minister and party chief Amit Shah to inaugurate this festive season.
State BJP sources said Shah himself had expressed a desire to open at least two to three pujas in Bengal.
"We, however, think it would not be possible for him to inaugurate more than one puja during his visit to Calcutta considering the security arrangements involved. We are yet to finalise any and are still searching for a big-ticket Puja that would suit his stature," said a BJP leader.
Another functionary, who is looking after Puja invitations coming the BJP's way, said the party had received around 50 applications so far from various committees for inauguration by party leaders.
"The list includes around seven mid-sized pujas in Calcutta and a few bigger ones on the city's outskirts," the source said and added that more committees in and around Calcutta wanted to have their pujas inaugurated by BJP leaders. The party has asked all such puja committees to send written requests on their official letterheads addressed to state party chief Dilip Ghosh.
A BJP insider said it would be "very difficult" to pick a "big-ticket" puja in Calcutta that matches Shah's stature.
The home minister had this Ganesh Chaturthi inaugurated Mumbai's Ganesh Puja of Lalbaghcha Raja Ganesh Mandal, regarded as the biggest in Maharashtra, and offered prayers along with his family at the city's Siddhivinayak Ganapati Temple.
"Most big-ticket pujas here (in Calcutta) have Trinamul patronage… There are few that don't have any Trinamul connection but their organisers want to retain the apolitical tradition. So, it's a bit difficult," said a source.
A senior BJP leader said the organisers of the Santosh Mitra Square Durga Puja — one of the top draws in central Calcutta — have already sent an inauguration request for Shah but the final call on whether he would do the honours is yet to be taken.
The Bengal BJP has, however, finalised the list of other "celebrity leaders" — including national working president J.P. Nadda, Union minister Smriti Irani, actor-turned MP Sunny Deol and cricketer-turned MP Gautam Gambhir — who may inaugurate some pujas. The list also includes state party chief Dilip Ghosh, Mukul Roy, Rahul Sinha and newly elected BJP MPs from Bengal.
"We are choosy about the pujas Amitji would inaugurate. Any puja he inaugurates will turn big and earn extra mileage," said state general secretary Sayantan Basu.