Wait for Sikkim air link
People of Sikkim are eagerly waiting for the take-off of Pakyong airport whose construction has been completed.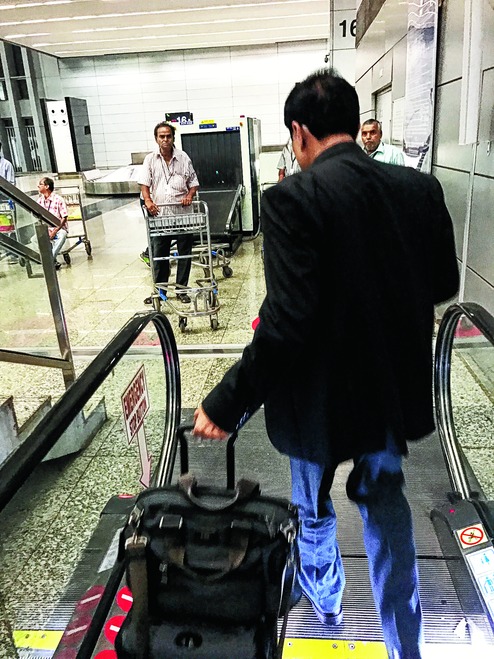 ---
Published 11.11.17, 12:00 AM
|
---

Siliguri: People of Sikkim are eagerly waiting for the take-off of Pakyong airport whose construction has been completed.
The airport that is located around 35km from Gangtok, is expected to cater for the residents of the state as well as tourists.
"The construction has almost finished on the site. The terminal and the runway are ready with infrastructure. We are waiting for approvals from some quarters and hope the airport will be operational soon. The state government has also been briefed on the developments," said an official of the Airports Authority of India (AAI).
The project was taken up in 2009 and was supposed to finish by 2012. However, some hurdles cropped up, including protests by a section of local people who demanded proper rehabilitation as their land had been acquired for the airport.
Pakyong, which is located at a height of 4,700ft, is equipped to handle smaller aircraft like ATR-72.
"It would largely help Sikkim residents and tourists, who have to depend on road, the sole mode of communication to the state. The movement of cargo will also be easier once the airport is ready Several flowers and fruits are exported from Sikkim but till now, we have to carry those items by road," said a senior official of tourism and civil aviation department of Sikkim.
The state government and the chief minister, Pawan Chamling, are giving huge impetus to the airport.
"There have been some new developments with regard to the airport and our chief secretary will hold a high-level meeting in another couple of weeks. We cannot, right now, specifically give any date but can surely say it would be operational soon," the official said.
At the terminal, arrangements have been made for 100 passengers, along with baggage screening machines, entry and exit gates, car parking and other facilities. Also, the air traffic control-cum-fire station, parking bays and other facilities are ready," said an AAI source.
As of now, the nearest airport from Gangtok is Bagdogra, located 125km away in Darjeeling district of Bengal.
"We had to face huge inconveniences due to absence of air services in the state, particularly during the statehood agitation in the Darjeeling hills. Once the airport turns operational, we can at least have an alternative option to move out to other states and cities, without using the roads. Same holds true for tourists. Due to the agitation, inflow of tourists was affected in Sikkim," said a tour operator in Gangtok.
AAI officials said some of the airline companies had already communicated with them. "We expect there will be regular flights to places like Calcutta and Guwahati and even to Delhi. There will be a steady demand of tickets, considering the location of Sikkim and also because the transport by rail is yet to commence in the state," said an official.