Visva-Bharati VC flags concern on Pulwama posts on social media
The warning was aimed at avoiding unnecessary controversy over the activities of a few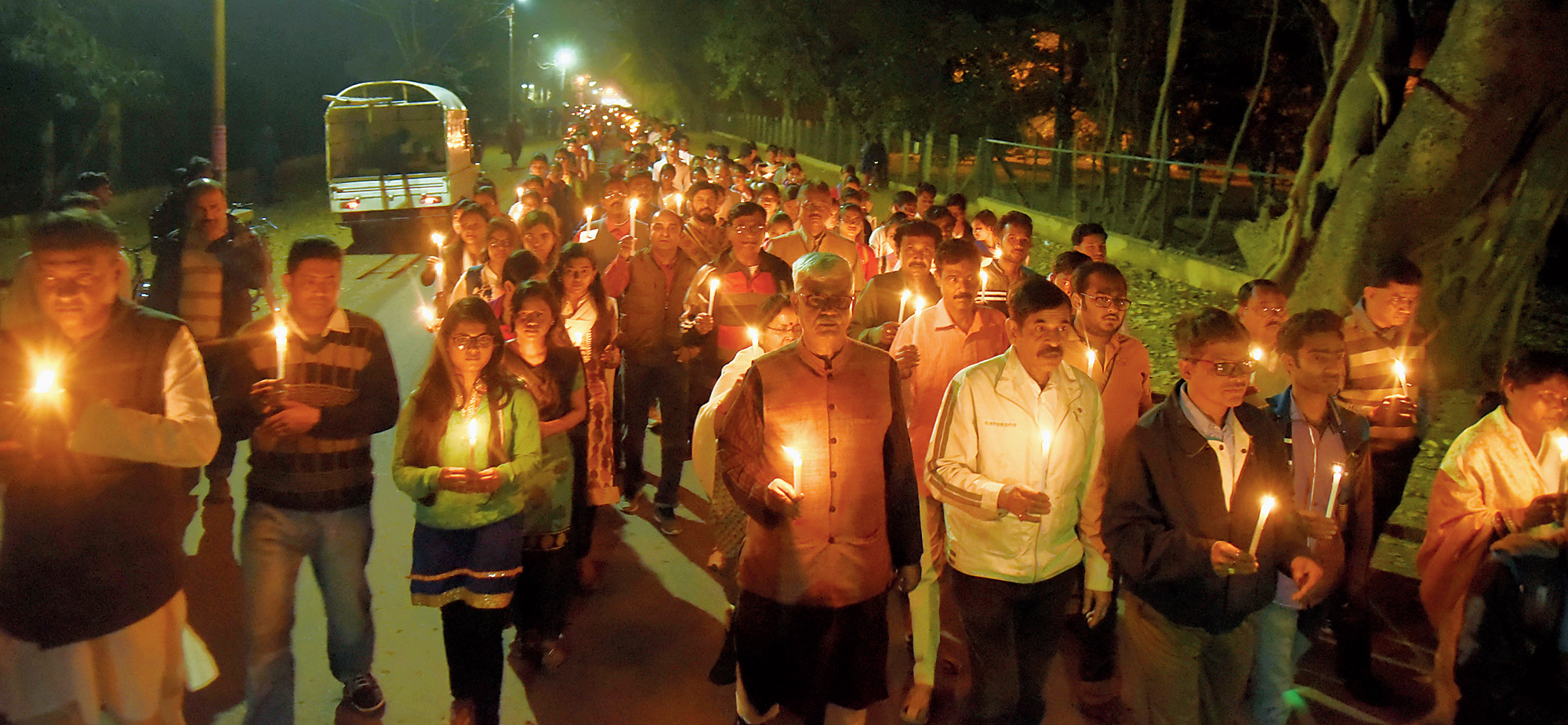 ---
---
Visva-Bharati vice-chancellor Bidyut Chakrabarty on Saturday warned a section of teachers and students against playing a "destructive game" on social media with comments on the Pulwama terror attack even as a student was asked to "leave the campus for now" over a post.
"I have been watching since Friday that some teachers and students of our university have been part of a destructive game on social media. I request you with folded hands not to participate in such activities…. because the consequences could be the worst ever," Chakrabarty said at an event to pay homage to the CRPF troopers killed in Thursday's attack.
Chakrabarty did not cite any particular post. Visva officials said the varsity did not have a social media policy.
The varsity officials said they had marked some posts made by students. "First, we marked a post that could be construed as anti-national by a Master's degree student. The head of the department was informed and the post was deleted. The student has been asked to leave the campus for some time now out of concern for his own security," said a senior official.
Sources pointed out that Visva-Bharati was a central university with Prime Minister Narendra Modi as its chancellor. They said the warning was aimed at avoiding unnecessary controversy over the social media activities of a handful.
"Casual opinions on social media can go a long way these days. There is no sense in asking for needless trouble," said a source. According to another official, students had been warned against such posts. "The vice-chancellor is annoyed with such activities of a section of teachers and students," said an official.
The homage meet was attended by over 3,000 students, teachers and staff. Many of them later took part in a candlelight march, led by Chakrabarty. "I am thankful to the students, teachers and employees for attending in such large numbers," the VC said.