Visva-Bharati sweeps fest 'dump'
20 tractors instead of the usual 8 had to be brought in to cart away the piles of plastic bags, cans and water and liquor bottles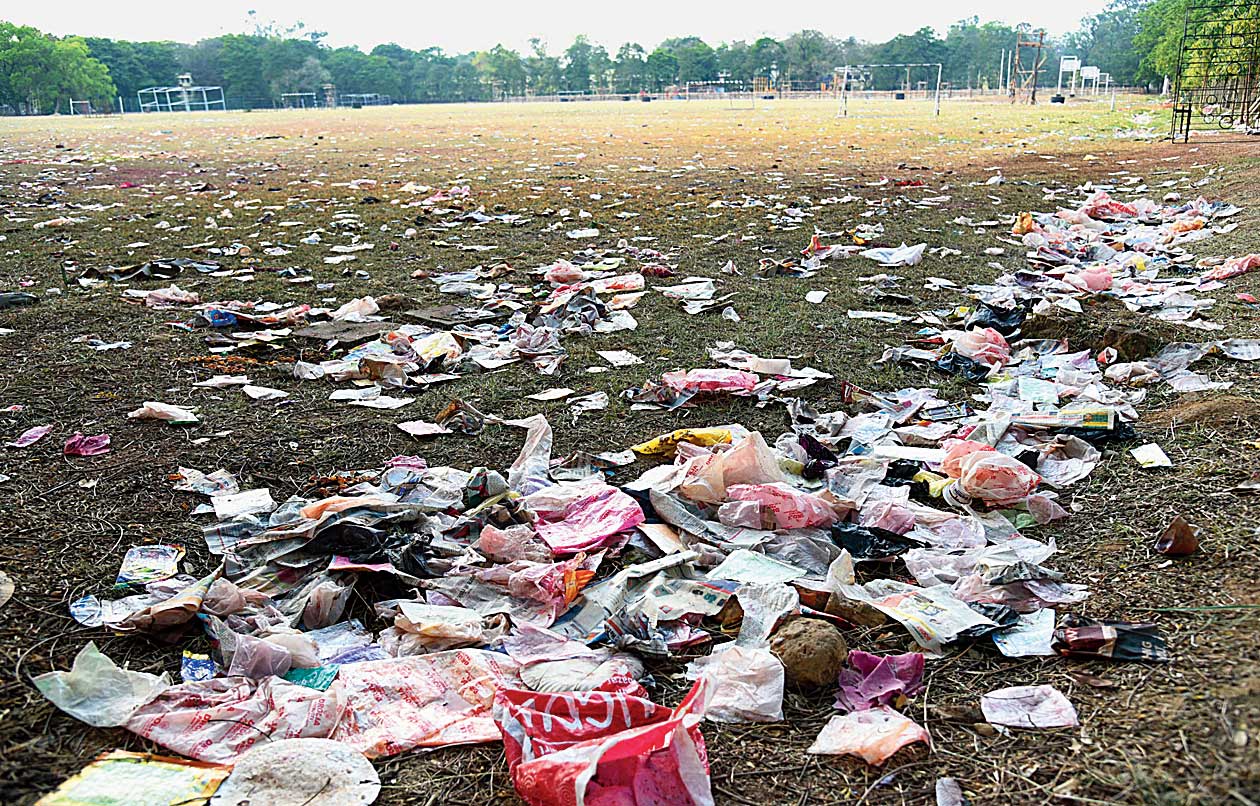 ---
---
Around 1,000 Visva-Bharati students and staff led by vice-chancellor Bidyut Chakrabarty spent four hours on Saturday to clear the "dump yard" left behind by a record crowd of 2.5 lakh at Thursday's Basanta Utsav.
"The entire campus had turned into a garbage bin," said a teacher who participated along with local NGOs in the clean-up at the Ashram Ground and the Poush Mela venue.
Twenty tractors instead of the usual eight had to be brought in to cart away the piles of plastic bags, cans and water and liquor bottles.
"Santiniketan welcomes all… But those who come to enjoy the festival of spring (Basanta Utsav) in the Abode of Peace should have a sense of responsibility and should keep the campus clean," said a student.
Twin towns Santiniketan and Bolpur had come to a standstill for three hours after the fest ended, halted by the crawling vehicles. "The 2.5 lakh crowd is double the average (in earlier years)," said a senior police officer.
Saturday's drive restored normality to some extent. "The two places (Ashram and the Poush Mela grounds) had turned into a dumping yard," said a student.
Chakrabarty, the VC, said it was "hard for an academic institution to manage a rush of over 2.5 lakh in a day ". On social media, many from the alumni demanded that the festival, like the convocation, be restricted to students and ex-students.