Visva-Bharati stops staff overpay
About 60 teachers and 50 section officers would have to forgo the overpay from December this year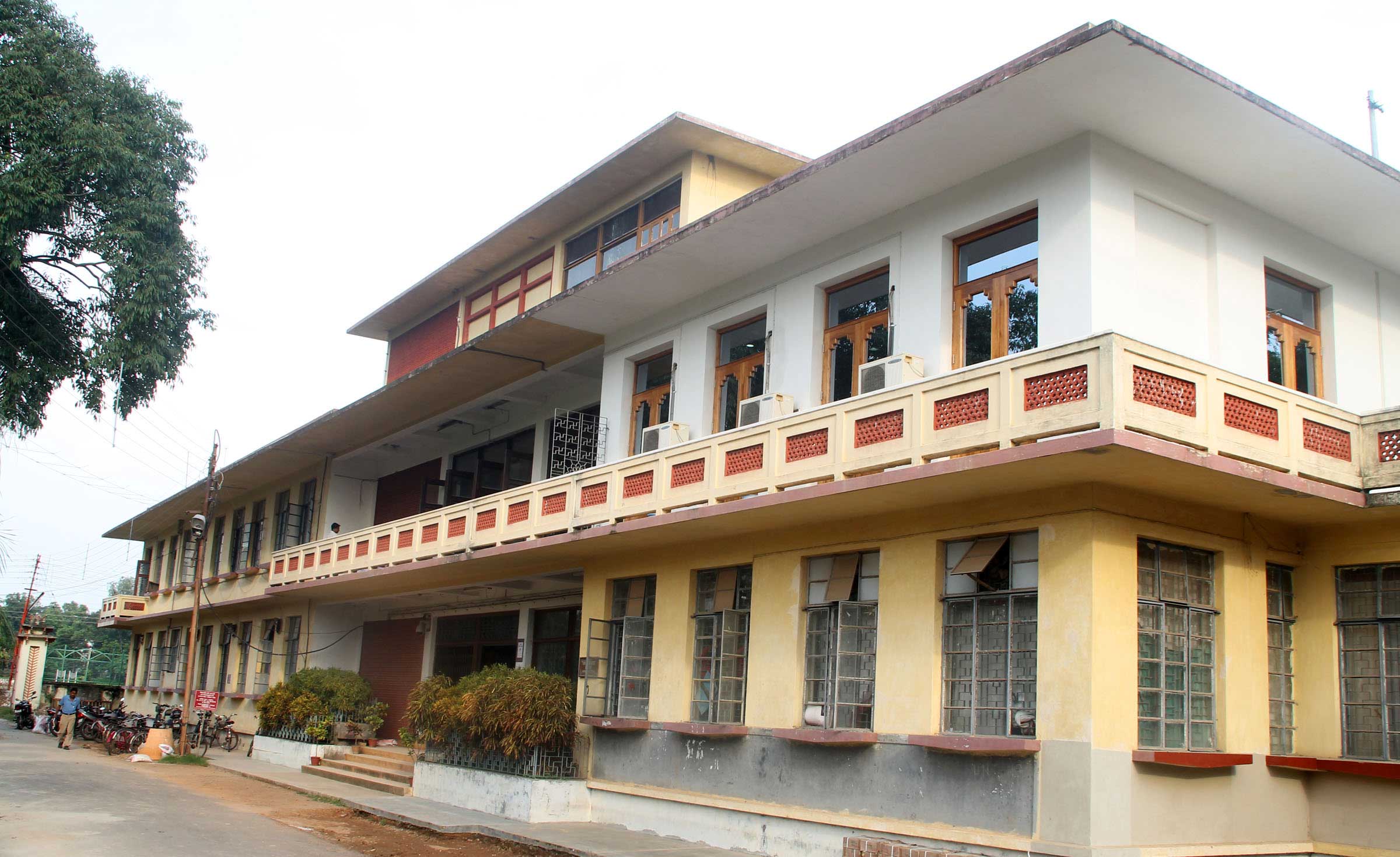 Central Office, Visva Bharati, in Santiniketan.
Telegraph file picture
---
Santiniketan
|
Published 23.12.18, 07:30 PM
|
---
Visva-Bharati has issued orders stating that those teaching and non-teaching employees who were overpaid since 2007-2008 will no longer get salaries above the prescribed limits.
The orders issued on Saturday evening are for teachers of Visva-Bharati schools and section officers.
Visva-Bharati officials said about 60 teachers and 50 section officers would have to forgo the overpay from December this year. Their salaries would come down by Rs 9,000 to Rs 25,000 per month.
The University Grants Commission had directed Visva-Bharati in October to recover from the employees an amount not less than Rs 2.5 crore that had been paid to them in excess salaries and allowances over the past 10 years.
Two orders issued by officiating registrar Sougata Chatterjee mentioned that they had been issued consequent to the UGC letter. A senior varsity official said: "We first stopped the overpayment to the staff as the burden was increasing every month."
"We will also think about the recovery of the money, which was overpaid. We have already sent a report to the UGC regarding our action."
Varsity sources said vice-chancellor Bidyut Chakraborty had met the UGC officials in Delhi last month and sought a time period to settle the issue as he had joined the university only recently. Visva officials said they were hopeful the UGC would allow them a time period to recover the fund and would not deduct the money from the next release of funds.
A teacher of Visva-Bharati-run school, Patha Bhavana, said: "It is a harsh decision because it will be tough for us to manage our monthly budget. I have heard that about Rs 25,000 will deducted every month from my salary."
The section officers claim they were not responsible for the overpayment and an administrative fault had resulted in the excess salary.
"We were given Rs 4,800 grade pay, instead of Rs 4,600 and many of us have received the next grade pay which is Rs 5,400. It is shocking after enjoying a salary package with grade pay of Rs 5,400 for over five years, we will get a salary with Rs 4,600 grade pay. We will have to face a monthly salary cut between Rs 9,000 and Rs 18,000,"said a section officer.
However, it is still not clear what sort of fault resulted in the over-payment.
The sources said the principals of both varsity-run schools, Patha Bhavana and Siksha Satra, would face big salary cuts.
The teachers have already approached the Adhyapak Sabha, a teachers' organisation of Visva-Bharati, regarding their problem and on Monday, there will be meeting of the teachers.
"We will sit with the affected teachers soon. We will try to find out a solution," said Atanu Sasmal, the president of the Adhyapak Sabha.
Debabrata Sarkar, the president of Karmi Sabha, an organisation of non-teaching employees, said: "We are continuously discussing the matter with the administration to find a way out of the problem of our employees."
Sougata Chatterjee, the officiating registrar, did not take calls from this correspondent on Sunday.
Public relations officer Anirban Sircar said: "I have not been informed by the administration of the step. So I can't make any comment."