Visva-Bharati seeks IIT aid on marks probe
The appeal to IIT-Kharagpur came following instructions from the Union education ministry to the central varsity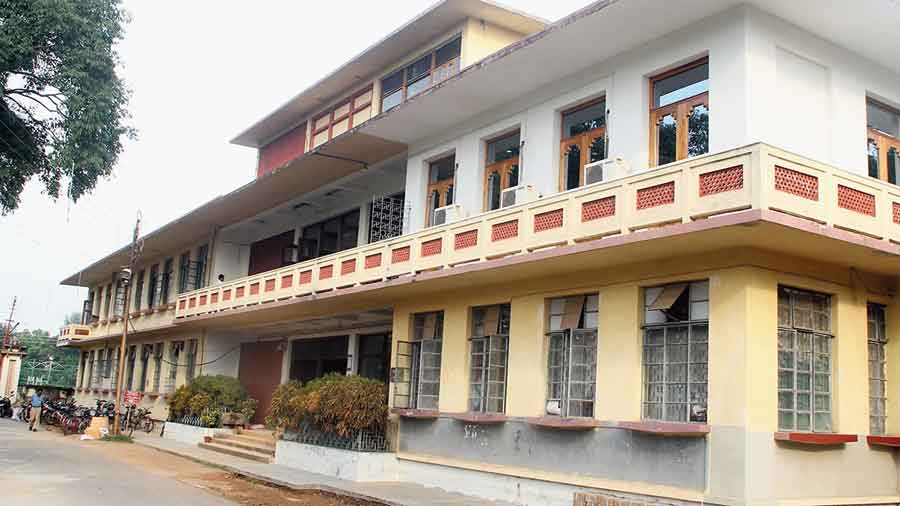 ---
Santiniketan
|
Published 01.10.21, 03:17 AM
|
---
Visva-Bharati on Thursday requested IIT-Kharagpur for help from its IT experts to probe into a recent blunder in its recent admission merit list, where four candidates scored more than the total, including one who scored 200 out of 100.
The appeal to IIT-Kharagpur came following instructions from the Union education ministry to the central varsity.
"The ministry, including minister Dharmendra Pradhan, had been very annoyed with the blunder in the merit list and directed a probe by members from outside the university. Officials in the ministry suggested that help in this matter be sought from IIT-Kharagpur, as the entire (admission test) process had been done online," said a senior varsity official.
Ministry officials reportedly said that the error had not only tarnished the image of Visva-Bharati, but also proved its negligence in matters such as admission.
The merit list of two MEd courses on the varsity website on Monday evening showed the first two candidates in the social sciences group with 196 and 151 marks, respectively, and their counterparts in the language group with 200 and 198 marks out of 100.
Vice-chancellor Bidyut Chakrabarty, in Delhi this week, directed varsity officials from there about how to follow the suggestions from the ministry.
On Thursday morning, Visva-Bharati's officiating public relations officer Anirban Sircar posted a press statement on WhatsApp on the decision to form a committee on the merit list gaffe. The statement was signed by coordinator of the admission coordination cell, Nimai Chand Saha.
"The university is in the process of setting up an enquiry committee to find out reasons behind the errors that occurred in the merit list for admission to the M.Ed course of Vinaya Bhavana and also to fix responsibility for the same. Appropriate actions are being taken to make the admission process error free," the statement read.
Senior officials said the press statement stated the committee was under process, as IIT-Kharagpur was yet to send names of the experts. However, late on Thursday, a varsity official said IIT-Kharagpur had sent three names.
"The ministry also informed IIT-Kharagpur to send officials to look into the probe. The varsity will punish whoever is responsible for making such a gaffe," said an official.