Unearth Netaji truth, says Mamata
Since Independence, there has been a demand to unearth the truth behind Netaji's alleged death or disappearance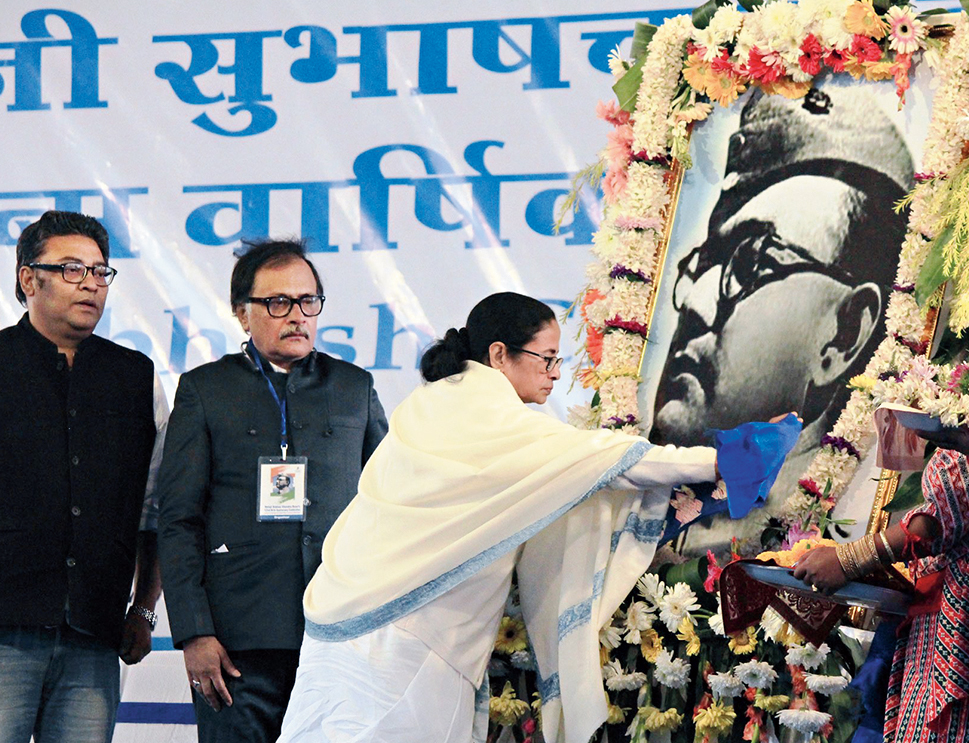 ---
---
Chief minister Mamata Banerjee raised a popular demand regarding Netaji Subhash Chandra Bose and accused the Narendra Modi government of only "giving bhashan (talk)" instead of walking the talk.
Since Independence, there has been a popular demand to unearth the truth behind Netaji's alleged death or disappearance. On August 23, 1945, there had been an announcement from Tokyo that Netaji had died in a plane crash on August 18, 1945.
There are many who do not buy this theory.
Mamata on Thursday said: "After coming to power, (they) moved with Netaji's file here and there, gave a lot of bhashan (talk), but till now, no one knows when he died, how he died. It has now been 73 years (since Independence), but none knows about his death and this is a shame."
According to a website maintained by the National Archives of India, Union ministry of culture, Modi had on October 14, 2015, announced the declassification of files when he met a delegation of Netaji families. The site claims that the National Archives of India had till 2016 released 300 files related to Netaji.
However, the moot question is about files related to Netaji's death or disappearance on which the government is silent. "Netaji Subhash Chandra Bose occupies a special place in our heart which cannot be taken away by anyone," said Mamata and accused the BJP government of paying scant respect to Netaji's ideals.
The chief minister said Netaji had formed the Planning Commission and after the BJP government came, it removed the panel.
"There is no place for the state government to talk," the chief minister lamented during a programme to commemorate Netaji's birthday.
A long standing demand to declare Netaji's birth anniversary as a national holiday was also raised by Mamata.
"Netaji Subhash Chandra Bose is such a big leader. In our state, today is a state holiday. For many years, we have been saying Netaji's anniversary should be declared a national holiday, they have not declared it till now," said Mamata.