Uncle Gone's Cabin
Manasi Shah takes a spin around a kind of eatery that has begun to slip out of fashion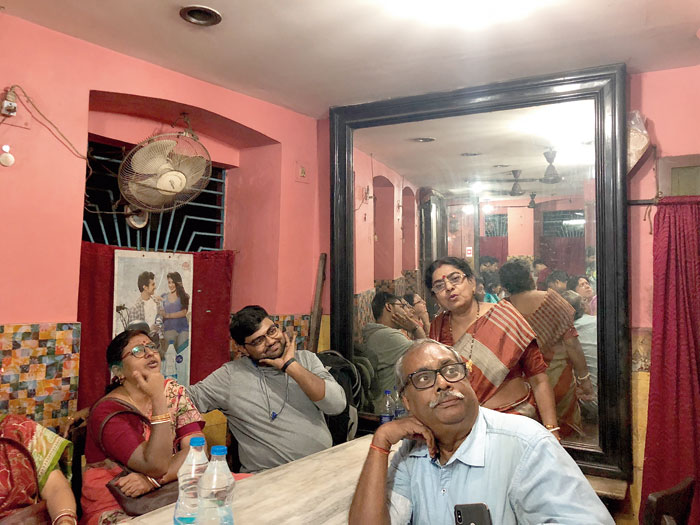 Couped in: Dilkhusa Cabin on College Street
Manasi Shah
---
Published 30.11.19, 03:28 PM
|
---
Partially hidden behind one of the exits of central Calcutta's Chandni Chowk Metro station is a biggish wooden door with red signage that says — Chung Wah. Push the door open and you will find yourself in a large room with dim lights, tables lined in a row down the centre and cabins on either side. The cabins are named Chokher Bali or Bonolata Sen after Bengali classics. Some are named after random Bengali words such as Bhalobasha, meaning love, and Nesha, meaning addiction.
Chung Wah most likely opened its doors a hundred years ago. It was founded by one Wen Hua Chung at a time the area was bustling with Chinese migrants. This was also when cabin restaurants were making a debut in different pockets of Calcutta alongside other genres of eateries — tea shops, coffee houses. Among those that called themselves cabins were Dilkhusa Cabin on College Street, Hedua's Basanta Cabin, Dilruba and Purbali in Hatibagan.
According to author and columnist Jayanta Das, one of the reasons for the emergence of cabin restaurants could be an orthodox Bengali society that frowned upon non-vegetarianism. He says, "Bengalis would not consume chicken at home. Chicken, also called ram pakhi, was not allowed inside a household by elderly women and widows. So if someone wanted to have it, they would go out, eat it and sprinkle gangajal before entering the house again."
That said, the menu in these places was a misnomer, the ambience was the piece de resistance. In short stories such as the one titled Rajbhog, Rajshekhar Basu writes about the Maharaja of Patipukur who enters a cabin in Dharmatala's Anglomoghlai Hotel, gets the staff to explain everything that is there on the menu and, thereafter, settles for barley with lemon juice and a pinch of salt. This is in the 1940s-50s.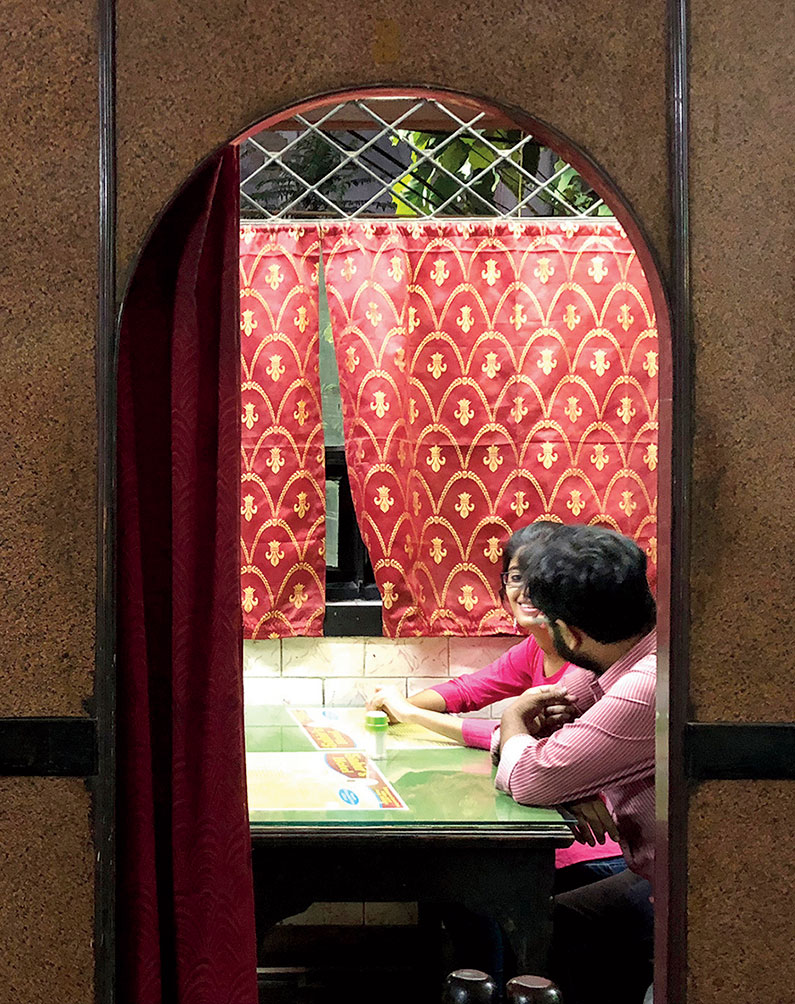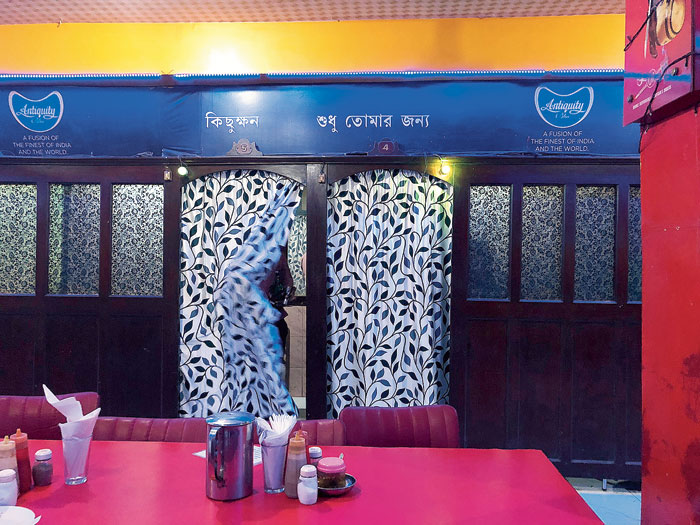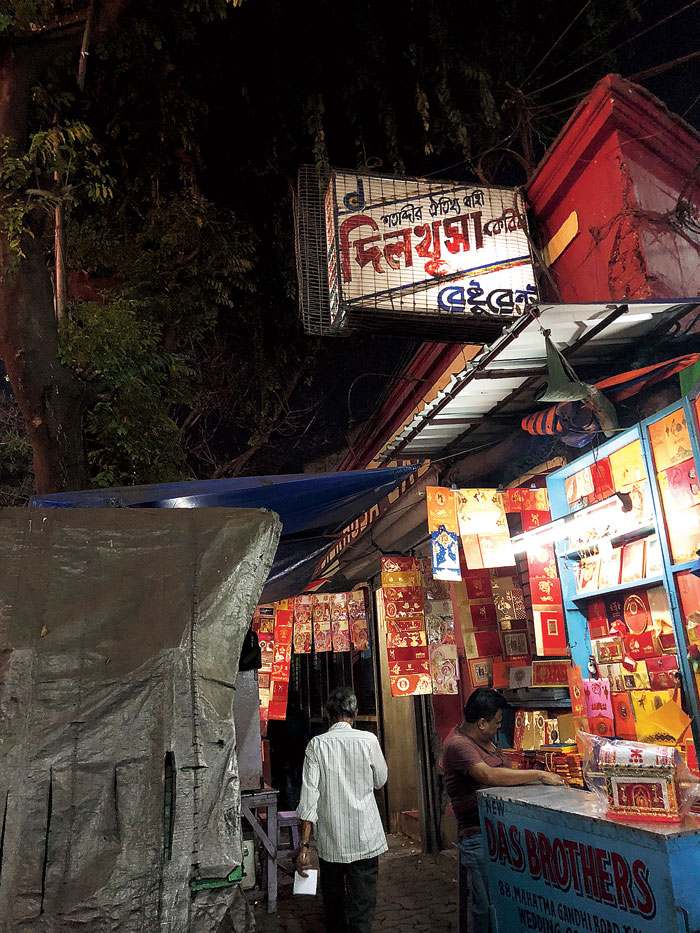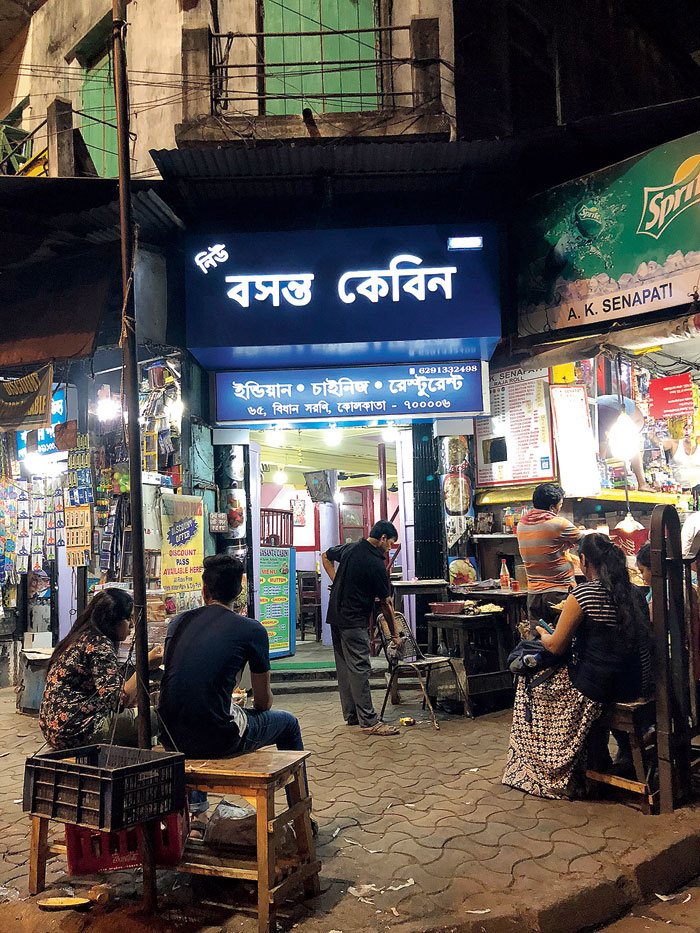 Das talks about cabins that once existed near the high court in central Calcutta. He says, "In the 1970s and 80s, this entire cabin concept earned fame in Bengali cinema, theatre and drama. It was not always for couples, it was there for political discussions too."
Utpal Basu, who has inherited the 118-year-old Dilkhusa Cabin, offers the more pertinent gender angle. He says, "Cabins came up because in post-Independence Calcutta, women of a certain class and education started to step outside the four walls of their homes but weren't comfortable eating in front of strangers." It also, most likely, had to do with general privacy rather than dietary privacy.
While Dilkhusa was famed for its kabirajis (meat or fish fried in egg batter) and Purbali for its maangsher shingara (mutton samosa), cabin restaurants that have managed to survive are driven by the nostalgia engine. The floor manager of Chung Wah, Arup Roy, cannot stop talking about all the luminaries of the city who ever graced the place. Actors Uttam Kumar, Biswajit, Paran Bandhopadhyay… "Artist Jogen Chaudhuri's first beer was here. Writer Shibram Chakraborty had made this place his adda. Many writers still come here to drink and use the cabin space for their musings," says Tarun Chatterjee, the current owner of the place. Utpal Basu, too, talks about old customers who are now settled abroad but make it a point to return every once in a while, when they are in the city.
Chatterjee serves up a charming anecdote, about an 80-year-old who once stopped by with his teenage grandchildren. The children asked their grandfather — "Show us the cabin in which grandmother proposed to you." Says Chatterjee, "The widower pointed to the cabin called Bonolata Sen. And when the grandchildren insisted on sitting in the same cabin, we had to request customers seated inside to shift elsewhere."