Ujjwal Pareek: The Calcutta boy who made Modi go viral
'My mandate was to be in the backdrop and use the social media to reach out to the people with the message of Prime Minister Narendra Modi,' Ujjwal said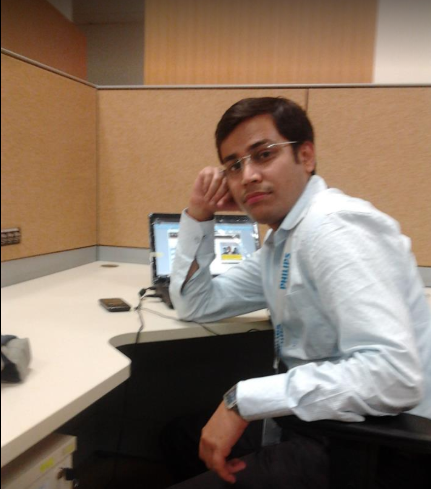 Ujjwal Pareek
Courtesy: Ujjwal Pareek's Facebook page
---
Calcutta
|
Published 24.05.19, 09:48 AM
|
---
He was hardly seen at the BJP office or at political rallies of Prime Minister Narendra Modi or BJP national president Amit Shah. He was never seen facing the camera. And even on the day of BJP's reckoning in Bengal, he remained in the background, tracking the poll results in his four-bedroom flat in north Calcutta and then attending a conference call related to an overseas IT project.
"My mandate was to be in the backdrop and use the social media to reach out to the people with the message of Prime Minister Narendra Modi. I think this election was Whatsapp election and we did well because we could use Whatsapp efficiently to spread Modiji's message," said Ujjwal Pareek, the recluse convenor of the IT and social media cell of Bengal BJP.
The 39-year-old Calcutta boy, an IT professional with a bellwether tech firm, chucked the option of career prospects in London and returned to his home city to pursue his political mission in February 2018.
Away from the crowded BJP office on 6, Murlidhar Sen Lane, Pareek and his team ran their social media campaign against the Trinamul from an office near Swabhumi. Besides using the social media for the party's campaign, he had to prepare the candidates with all the relevant data about the constituencies.
"Yes, you can say that we used big data analytics in our effort," said Pareek, who specialises in analytics in his professional sphere.
The 50,000 Whatsapp groups that the BJP had in Bengal was a game-changer in this election, he said.
With a dedicated team of 10,000 workers across the state, Pareek ensured that BJP4Bengal reached over 20 million people in Facebook over the last month or so. The Twitter handle with the same name had touched over four million, while another social media platform, ShareChat, swept around two million minds.
Be it the video that showed Mamata's anger when some people chanted Jai Shri Ram or memes on Mamata's comments - Pareek and his team ensured that it went viral. In his attempt to familiarise the IT warriors of the BJP, he had organised 80 workshops across the state.
'The social media content was in Bengali as our effort was to connect with people. By birth, I may be a Rajasthani, but am a Bengali in my heart. My maternal side is from Bolpur,' added the father of two, who shifted his wife and two daughters to Rajasthan last year to ensure that he could devote more time to politics.
Though his association with the party had started in 2013 as a young Modi enthusiast, two successive poor shows of the BJP - first in 2014 Lok Sabha polls and then in the 2016 Assembly polls - in Bengal pushed him again to the corporate world as he packed his bags and went abroad.
Sitting in his spacious flat, he was recounting his days in Woking in the suburb of London. 'The life was peaceful, which most of my Indian immigrant colleagues used to enjoy. But I used to get bored, as I wanted to soak myself in the heat and dust of politics. I am thankful that Shiv Prakashji, one of our national general secretaries, gave me a chance to pursue my political dream,' said Pareek.
According to him, his mandate required 24x7 involvement, as social media is 'always awake'.
'All our plans were drawn up based on the guidelines of our national IT head Amit Malviya… We worked as a team as social media campaigning is all about team game,' said Pareek, who prefers being in the backdrop.