South City Mall's breastfeeding barb at mom
Woman has to feed infant in trial room, gets growling response to Facebook complaint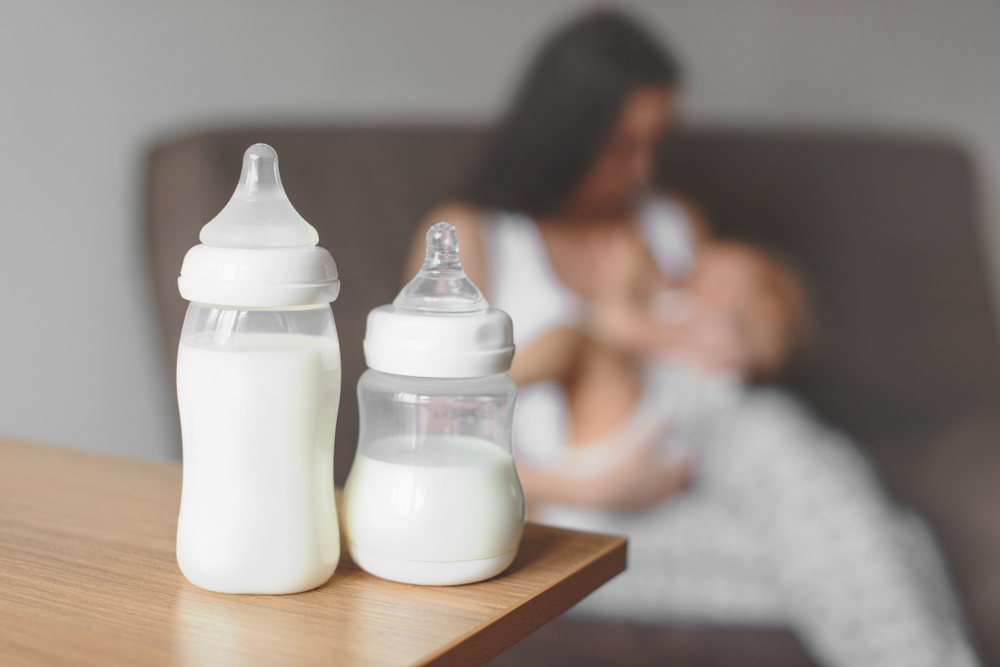 ---
Calcutta
|
Published 28.11.18, 10:49 PM
|
---
A new mother who had gone shopping at South City Mall with her seven-month-old daughter for the first time was allegedly made to go from floor to floor in search of a place to breastfeed her little one and later abused on the property's official Facebook page for lodging a complaint.
The 29-year-old woman said the trial room of a garments store provided her the privacy to feed her daughter and change a diaper after she had spent around half an hour going around the sprawling mall and asking members of the staff where she could find a feeding room.
When she posted a complaint on the Facebook page of South City Mall after the incident last Sunday, a purported reply that has since been deleted said she should have planned it "before hand" and completed her "home chores" before stepping out for shopping.
Manmohan Bagree, vice-president of South City Projects, issued a statement saying that the mall had "baby changing/feeding rooms and a kids' toilet" on every floor. "Unfortunately, as the mall is not fully operational and partly under renovation, all services are not active. But one baby changing room on the first level along with a kids' toilet is available."
The agency handling social media engagement for the property has been "sacked" for posting an offending reply without the knowledge or consent of the management, the statement said.
"We once again clarify that South City tries to take care of the smallest requirement a patron would need at the mall at any time. It is our agent who, without knowing the facts, made such a comment in response to the feedback of our patron and we tender our unconditional apology for the same. We never intend(ed) to hurt anyone's sentiment or (show) disrespect."
Bagree said an inquiry had been instituted to probe the woman's allegation about insensitivity and the ignorance of the mall staff about the existence, if any, of baby feeding and changing rooms.
In response to the mother's Facebook complaint, the purported response of the mall's social media engagement team was: "Funny you found this to be an issue because breastfeeding is not allowed on the floor for a number of reasons. Incase of an emergency we can make arrangements to help someone but certainly this big place that we have is meant for shopping(.) so with all due respect madam please make sure you do your home chores at your home and not in the mall or atleast plan it before hand. Its not like your baby needs to be breastfed at any moment so you need arrangements to be made for you at any public area to breastfeed your child anywhere you wish to? We cannot compromise the privacy of other people in public places can we?"
The deleted post, saved as a screenshot, has been widely circulated on social media.
The 29-year-old speech therapist told The Telegraph on Wednesday that she had fed her daughter before going to the mall around 5.30pm on Sunday because she knew it would take her around two hours to complete her shopping. After around 30 minutes at the crowded mall, the child became restless and the young mother had little option but to look for a place where she could breastfeed her.
"First, I asked a member of the cleaning staff on the first floor and was told that there was no baby-care room on that floor. I went to the second floor and again asked a staff member near the washroom if there was a place there where I could feed my child. There was none. I went inside the washroom and almost puked," the woman, a speech therapist by profession, recounted.
"I was left with no option but to feed my child in the open. So, I started looking for a bench. But there were so few of them and none of these was unoccupied for us to have a little privacy," she said.
In desperation, she decided to go inside the INOX multiplex to look for a feeding room. She twice tried to enter, only to be directed to the washroom. "By this time, my daughter had started crying. I was feeling so helpless. Just then, the thought of using a trial room struck me and I approached an empty store to seek permission to use one of their trial rooms, which the store staff allowed," the woman said,
Once the child had been pacified, mother and daughter hurried back to their Behala home.