Trinamul 'micro' formula to retain minorities
Adding urgency to this decision are two contenders — Indian Secular Front and All India Majlis-e-Ittehadul Muslimeen — that can split Bengal's minority votes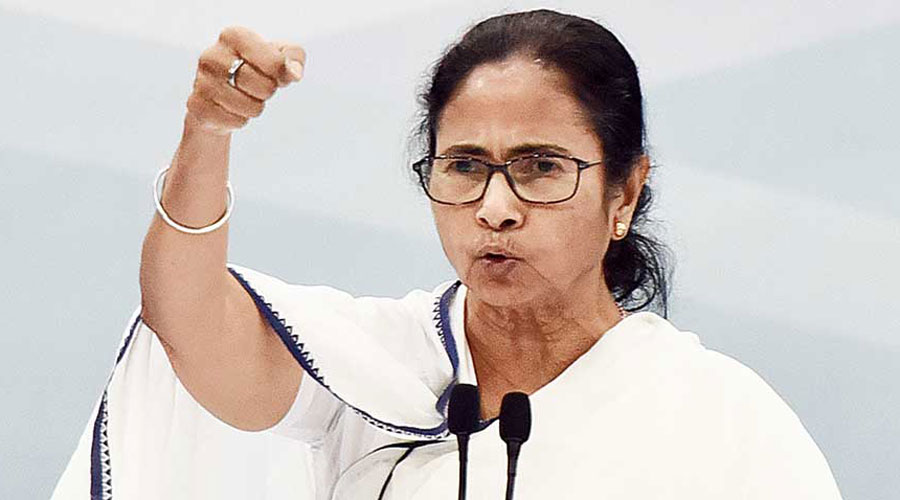 ---
---
Trinamul leaders have decided to activate its minority cell with "low-key, micro-level" campaigns with the help of youths and clerics to retain votes from the community in the state polls.
Adding urgency to this decision are two contenders — the Indian Secular Front (ISF) floated by cleric Pirzada Abbas Siddiqui and the Hyderabad-based All India Majlis-e-Ittehadul Muslimeen (AIMIM) — that have the potential to split Bengal's minority votes.
"We don't need the AIMIM or Abbas Siddiqui for the development of Muslims and other minorities. It is chief minister Mamata Banerjee's development plan that has largely helped Bengal's minorities, and it will go on if Trinamul retains power," said Alok Das, a south Bengal Trinamul leader who works with the minority cell. "That's why we have decided on micro-level, understated door-to-door campaigns by youths in minority belts across Bengal. We will also ask imams, muezzins and other clerics to personally tell people about initiatives (under the Mamata government)," Das added.
Party insiders said the minority cell has been asked to prevent a Muslim vote split. The cell, sources said, will distribute pamphlets in various languages, including Urdu, to apprise the minority population what the Mamata Banerjee government has done for them since 2011. The consequences of the CAA in Bengal will also be put before them.
Bengal has 28 per cent Muslim population and their votes decide the results in 110-odd Assembly seats, mostly in Murshidabad, Malda, North and South Dinajpur, North and South 24-Parganas and Calcutta.
The AIMIM, foraying in Bengal for the first time, has lined up its first major event, a public meeting at Metiabruz in Calcutta on February 25.
"Our party chief Asaduddin Owaisi will speak and we are expecting a good crowd," said Imran Solanki, a state leader of AIMIM, which won five Assembly seats in Bihar from Seemanchal area close to the Bengal-Bihar border.
Siddiqui's ISF is in talks with the Left-Congress alliance, but is yet to strike a deal on seat-sharing.