Trinamul mayor Sabyasachi Dutta's fate to be decided on July 18
Deputy mayor Tapas Chatterjee handed over the petition to the chairperson in the presence of party councillors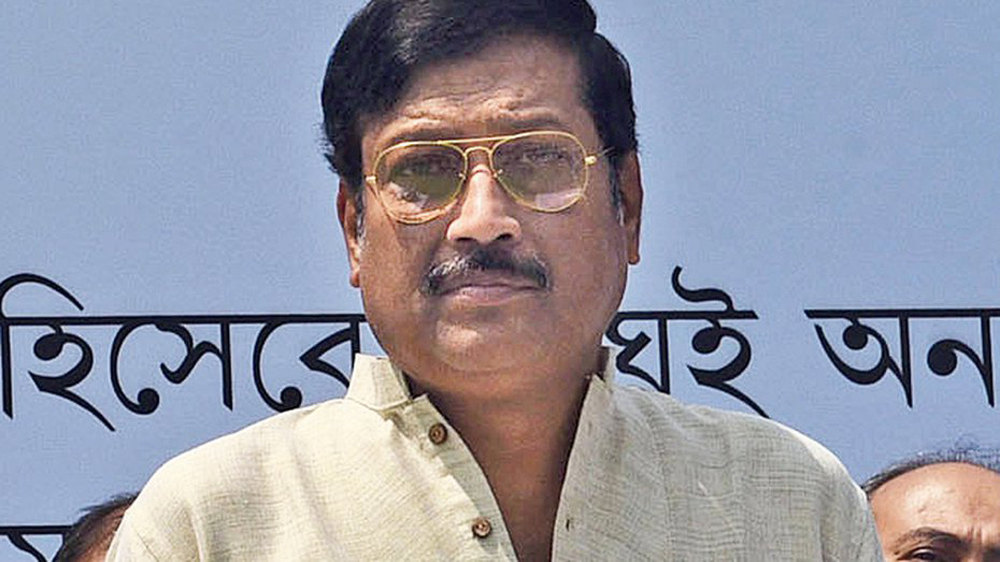 ---
|
Calcutta
|
Published 09.07.19, 10:31 PM
---
Thirty-five of the 41 councillors of the Bidhannagar Municipal Corporation on Tuesday signed a petition to move a no-confidence motion against Trinamul mayor Sabyasachi Dutta and handed it to chairperson Krishna Chakraborty.
The chairperson later said the motion would be put to vote on July 18.
Deputy mayor Tapas Chatterjee, also of Trinamul, handed over the petition to the chairperson in the presence of a number of councillors from the party.
"We have moved the no-confidence motion and submitted the letter to the chairperson. The voting will take place on a date to be decided by her," said Chatterjee, who had joined Trinamul from the CPM.
Other than Chakraborty — who being chairperson could not have signed the petition — and Dutta, Trinamul has 37 councillors in the civic body. A no-confidence motion needs a simple majority to be passed.
Chakraborty, after receiving the letter, held a series of meetings with councillors. In the afternoon, she headed to Central Park, where chief minister Mamata Banerjee's nephew Abhishek Banerjee had turned up to oversee arrangements being made to accommodate Trinamul supporters for the July 21 rally.
Soon after, nearly all Trinamul councillors rushed to the park to meet Abhishek. One of the councillors later said Abhishek had told them that Mamata wanted to remove Dutta from the mayor's post for his "anti-party activities".
"He told us to abide by Didi's wish. He also said nobody is above the party and it was in the party's interest to remove Dutta from his post," the councillor said.
Mayor Dutta got a letter about the resolution for his removal from the post in the evening.
"Voting will be held on July 18. I am prepared for it. If I get removed from the mayor's post, I will still remain a councillor and oppose any wrongdoing if it comes to my notice," Dutta said. "But wait and watch…. Wait for the voting to see what happens."
Sources said Dutta was aware of differences of opinion among the 35 councillors who signed the petition. Some of them sounded unsure about removing Dutta, since that could facilitate former CPM leader Chatterjee's ascent to the post.
Mayoral council member Devashis Jana said: "Trinamul was formed to oust the CPM from the state.... Chatterjee is a turncoat. I cannot support him for the mayor's post. Dutta is an efficient leader who understands the workings of an urban local body."
Trinamul councillor Jaydev Naskar, on the other hand, said Dutta had done little to provide proper civic services.
"Dutta can hope for cross-voting if the voting is held through show of hands," a source said.