Trinamul leader, official in bribe net
This is the first time an elected Trinamul representative has been held in north Bengal since CM issued bribe diktat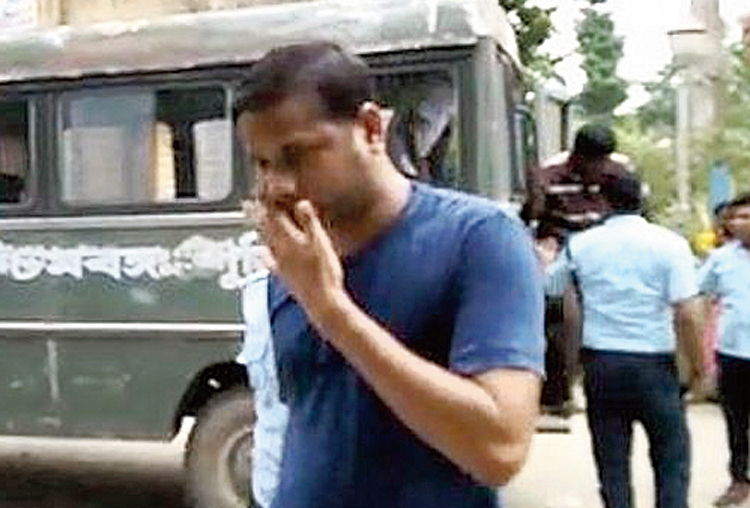 ---
|
Raiganj
|
Published 26.06.19, 08:40 PM
---
A Trinamul panchayat samiti member and a land registry official have been arrested in South Dinajpur for alleged corruption in separate incidents.
Since Trinamul chief Mamata Banerjee asked party leaders not to take money from people for government benefits, this is the first time an elected representative of her party has been arrested in north Bengal.
But some in Trinamul questioned the motive and timing of Sunil Biswas's arrest on Tuesday over alleged bribe demands, claiming he may have been targeted as was close to former district party chief Biplab Mitra. Mitra joined the BJP a couple of days back along with several zilla parishad members, giving the party control of the body.
Biswas denied the allegation and said he had been framed. "We suspect Sunil Biswas has had to face action as he is known to be close to Biplab Mitra," said a party leader.
Biswas, member in charge of PWD in the Hilli panchayat samiti, had allegedly demanded money from a contractor. "He had demanded Rs 2 lakh and said I have to pay the money to get civil works carried out by the panchayat samiti. I refused. He had threatened me," said Jayanta Sarkar, the contractor.
The contractor filed a complaint against Biswas a few days back, after Mamata's warning to Trinamul representatives.
Arpita Ghosh, the Trinamul president of South Dinajpur, said "the party will not intervene in the issue in any way". "If he (Biswas) is found guilty, he will have to face legal action. We will not tolerate corruption or malpractice in the party."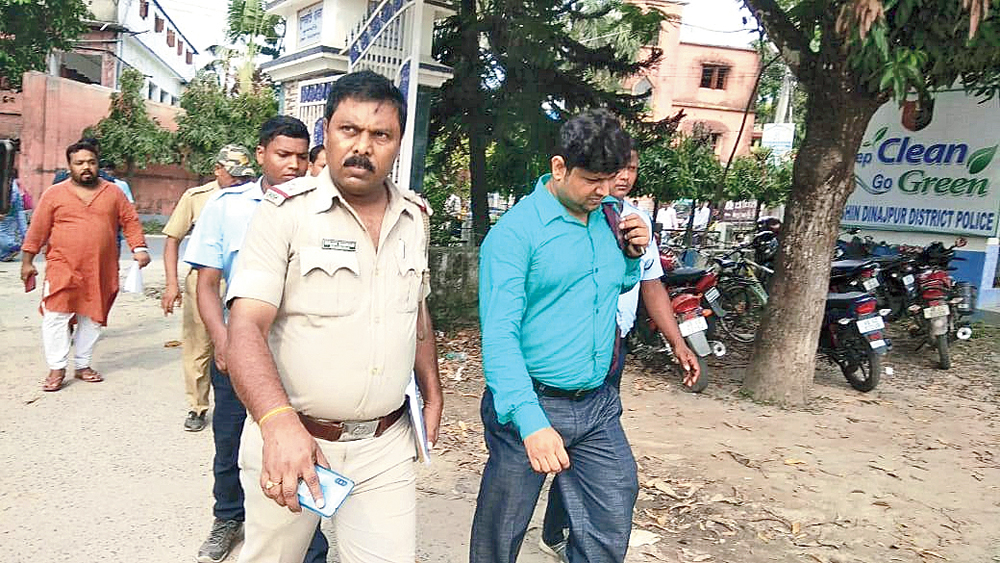 T. Sherpa, the officer in charge of Hilli police station, said Biswas had been produced in court and sent to police custody for six days. "Our officers will interrogate him to obtain more information," said Sherpa.
In the other incident, Indrajit Dan, additional direct sub-registrar posted in Kushmandi block of the district, was arrested on Tuesday after a resident claimed the official had taken bribes to get land registered.
Javed Miandad, the complainant, said when he visited Dan's office on Tuesday to register a plot in his name, the official took Rs 2,300 in cash in addition to the registration charges.
"As I asked why he was taking the money, he said it was his share. I protested and he tried to take away my land documents. I objected and soon, some people came and informed the police," Miandad said.
Asked about the allegations, Indrajit said: "It is not me alone but all in the office get a share of this money. It is a common practice here and there is nothing new in it."
Subhasish Maitra, the block land and land reforms officer in Kushmandi, rejected the claim. "Whoever is involved in corruption will face consequences. We are not associated with it," said Maitra.