Trinamul launches drive to woo back Dalits
Senior party leaders have said the drive gains added significance in the wake of Hathras incident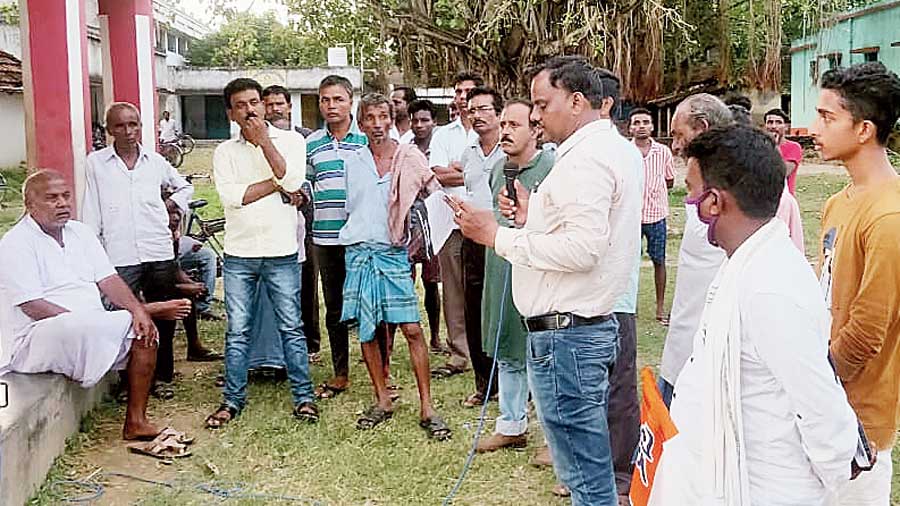 ---
---
The Trinamul Congress has launched a drive that will cover over 10,000 villages and towns and create a platform for interaction with more than 1.5 crore Scheduled Caste voters in one month.
Senior Trinamul leaders have said the drive termed Taphashilir Sanglap (loosely translated as "Conversations with the Scheduled Caste") gains added significance in the wake of alleged gang-rape and murder of a Dalit girl at Hathras in Uttar Pradesh.
The campaign, reportedly the brainchild of poll consultant Prashant Kishor and his team at the Indian Political Action Committee (I-PAC), will involve around 2,000 Trinamul leaders from the SC community, who will conduct door-to-door visits in Dalit pockets with specially-designed campaign caravans.
"The drive is aimed at sending an image of the BJP's anti-Dalit stance as exemplified in UP recently. The other objective is to inform the community members about the Bengal government schemes that are drawn up for their benefits," said a senior Trinamul leader.
"Needless to say, the Hathras atrocity involving the gangrape of a Dalit girl has become a sensitive topic, for which the community wants answers... It gives us an opportunity to win them back ahead of the Assembly polls," the leader added.
Of the total 294 seats in the Bengal Assembly, 68 are reserved for SCs and 16 for STs.
In the 2019 Lok Sabha polls, the BJP secured leads in 34 Assembly seats whereas Trinamul came first in 33 constituencies. The Congress had won lead in one seat. Trinamul lagged behind the BJP in 13 of the 16 ST seats.
Trinamul insiders said the party was also focusing on tribal pockets.
The drive, which began on October 3, is slated to continue across Bengal for 20 days with teams of 10 party leaders from the SC community being formed for each Assembly segment.
"We are meeting the SC voters at their doorsteps. We will have a conversation with them mainly about various state government schemes and ask them whether they are availing themselves of the benefits. Later, we will tell them about the BJP's idea of the low caste community and how Dalits are treated in BJP-ruled states," said a Trinamul leader in the campaigning team.
The leaders will also distribute leaflets detailing the state government's schemes for the SC community during their visits.
Though ruling party leaders and members of I-PAC are hopeful of reaping political dividends through the drive, political experts say it is better to focus on good governance in the SC-dominated areas rather than the BJP's alleged anti-Dalit activities. The political analysts said the patterns of social segregation were different in Bengal and north India.
"A campaign on the BJP's anti-Dalit image will not work in Bengal which doesn't have the issue of social segregation. It is better for Trinamul to focus on better governance in the SC and ST-dominated areas," said political scientist Biswanath Chakraborty.